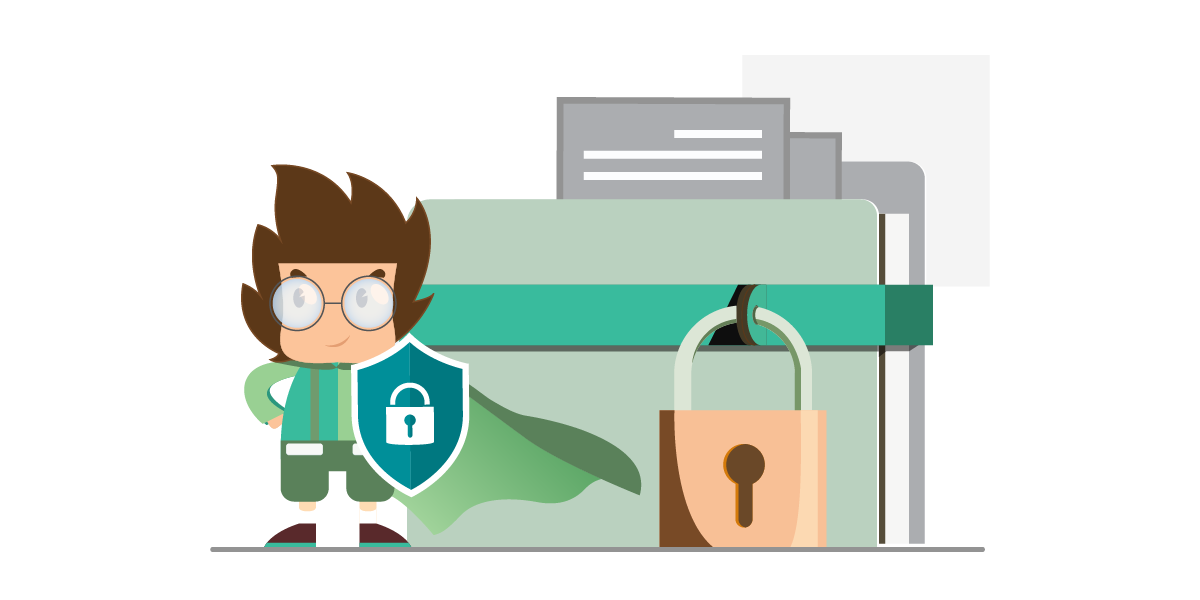 Privacy rights:
At New G Solution, we understand the significance of your privacy and the safeguarding of your personal information. To address this, we have established the following privacy policy. This policy outlines our privacy practices and delineates how we handle the personal information we gather from you during your utilization of our products and services, encompassing any data collected during your account creation. The principles of the New G Solution privacy policy encompass all the products, services, and websites provided by New G Solution, as well as our affiliated customer merchants and subsidiary companies (collectively referred to as "Products and Services").
Our objective in assessing customer and viewer information is to enhance your experience while interacting with New G Solution, making it more user-friendly and efficient. The personal information provided during registration might be utilized by New G Solution for marketing and promoting New G Solution products that we believe might be of interest to you. You have the option to "opt out" of these marketing endeavors at any time by clicking on the "unsubscribe" link situated in the footer of all marketing email communications. Demographic and profile data may be used to personalize your interactions on our platforms, displaying content that aligns with your preferences and showcasing material we deem relevant to your interests.
Moreover, we retain the right to maintain records of all data linked to website usage, encompassing but not limited to usage patterns, activity logs, and click-troughs. On an anonymous basis, we may also disclose comments provided by our customers.
The customer information sourced from third-party platforms or sales channels directly integrated with us, or through third parties such as Amazon, eBay, Shopify, and others, will be erased within 30 days of receipt. This includes details such as customer names, addresses, shipping addresses, phone numbers, and email addresses.
To initiate the removal of your data from our database, kindly submit a request to [email protected], and we will promptly attend to the removal of your information. Should you ask for the modification or complete removal of your personal information, we will carry out these changes as expeditiously as possible. However, once your personal information is removed, you will need to re-register to use our products or services.
While utilizing New G Solution Products and Services, we transmit one or more cookies (a small file containing a string of characters) to your computer, which uniquely identifies your browser. Cookies are employed to enhance the quality of our Products and Services by storing user preferences and enabling tracking. They assist in session management, monitoring your shopping cart, and facilitating advertising delivery. Our websites might incorporate advertisements from external advertising companies, which may also use cookies. It's important to note that while we use cookies on our websites, cookies associated with banner ads are collected by the ad company, and we lack access to this data. Although most browsers are initially configured to accept cookies, you can adjust your browser settings to decline cookies or receive notifications when a cookie is sent. However, please be aware that certain features of the Products and Services may not operate correctly, or at all, if cookies are disabled.
Third Party Links and information:
We might permit third parties, including our authorized service providers, advertising companies, and ad networks, to showcase advertisements on our sites and/or Products and Services. Both we and these entities may employ tracking technologies, like cookies, to gather information about users who interact with these ads and engage with our sites and/or Products and Services. It's important to note that our sites do not furnish personal information to these third parties. This information enables us and these entities to deliver targeted advertisements and assess the effectiveness of such campaigns.
The Service might feature links to materials from third parties that are neither owned nor controlled by New G Solution. New G Solution does not endorse or accept responsibility for any content, information, materials, products, or services offered by such third-party sites. Should you access a third-party website or service via the Service or share your User Content on or through any third-party platform, you do so at your own risk. It's important to understand that this Agreement and New G Solution's Privacy Policy do not extend to your interactions with these external sites. By using such third-party websites, services, or content, you expressly release New G Solution from any liability arising from your engagement with them.
Account Establishment and Access
Creating an Account
Certain features, functions, sections, or components of the New G Solution Services are accessible only to those with an Account. To create an Account, the individual must:
Complete the registration form on the website.
Accept these Terms by clicking "Sign up" or a similar button.
Each Client is allowed to have only one Account. If multiple individuals require access to an Account on behalf of the Client, the Client must designate them as Users. Each designated User is subject to the limitations outlined in these Terms.
When Users have been designated by the Client and granted authorization, they are considered authorized to act on behalf of the Client while using the Account. Supplier is not responsible for verifying the authorization rights or validity of any User's authorization. However, the Supplier may request additional information or evidence of the person's credentials.
A User may be linked to multiple Clients and Accounts. Removing a User from one Account will not eliminate their presence on the Platform if they are connected to multiple Accounts.
The Client and any User linked to an Account are required to provide accurate, current, and complete information about the Client, Users, or Account, and to maintain its accuracy.
Account Login
The Client will choose a username and password ("Login Credentials") to access their Account. These Login Credentials must not be shared among multiple individuals. If the Client has designated multiple Users, distinct Login Credentials will be assigned to each User. Both the Client and each User bear the responsibility of keeping all login credentials confidential. The Client must promptly notify the Supplier:
In case of any unauthorized disclosure, loss, or use of Login Credentials.
When a User departs from the Client's organization.
In the event of a change in a User's role within the Client's organization.
If a User's rights are terminated for any reason.
Fees
Utilizing an Account involves a Fee, which varies based on the chosen Plan upon sign-up. Different Plans have distinct rates. The Fee is charged in advance on a monthly or annual basis, unless otherwise agreed upon by both parties. Fees are non-refundable, implying that no reimbursements or credits are provided for periods when the Client didn't fully utilize an activated Account, used it partially, deactivated the Account, or terminated the Agreement mid-payment interval. Should a Client upgrade to a pricier Plan after signing up, any remaining prepaid Fees will be applied to the new Plan's Fee.
All Fees exclude applicable taxes, levies, or duties as per relevant laws unless otherwise specified herein. The Client is solely responsible for settling such obligations.
Changing Plans
Clients have the liberty to upgrade or downgrade their current Plan at any time, opting for a new Plan from Supplier's selection, unless exceeding designated usage limitations. In such cases, the Client's registered credit card will be automatically charged the Fee for the upcoming interval, as per the new Plan's rate.
Downgrading may lead to the loss of Account features, capacity, and Client Data.
Free Trial
Fresh Clients might qualify for a Free Trial period without needing to provide credit card information. After the Free Trial expires, the Account is deactivated. To prevent deactivation or reactivate the Account, the Client must select an appropriate Plan and pay the initial Fee. Failure to pay within two weeks after the Free Trial's end empowers the Supplier to permanently delete the Account along with all enclosed Client Data.
Beyond the existing Plan selection, the Supplier may introduce special discounts and incentive programs (e.g., finder's fees).
Client Data
Uploading Client Data to the Platform
If the Client uploads Client Data to the Platform, both the content itself and any processing of this data must adhere to these Terms and relevant laws. The ownership and rights related to the Client Data belong to the Client or third parties, including Users. These rights encompass data posted or uploaded by the Client, or made available through the New G Solution Services by the Supplier. Through the act of uploading Client Data to the Platform, the Client grants Supplier authorization to process the said data. It is the responsibility of the Client to ensure that:
The Client and any associated Users with the Account do not create, transmit, display, or otherwise provide any Client Data that breaches the terms of these Terms, infringes upon Supplier's rights, other Clients' or Users' rights, or is harmful (e.g., viruses, worms, malware), offensive, threatening, abusive, harassing, defamatory, vulgar, pornographic, obscene, invasive of privacy, hateful, or unlawful.
The Client and all Users linked to the Account possess the necessary rights to use the Client Data, including inserting it into the Platform and processing it through the Account.
Accuracy Not Guaranteed
Supplier does not assure the accuracy of information within Client Data. It is strongly recommended that careful consideration is given to anything transmitted, submitted, or posted via the New G Solution Services. Understand that the originator of the Client Data is solely responsible for its content. Thus, the full responsibility for all Client Data uploaded, posted, transmitted, or made available through the New G Solution Services, as well as any subsequent actions by Suppliers, Clients, or Users, rests with the Client, not Supplier.
Unlawful Client Data
Supplier is not obligated to pre-screen, monitor, or filter Client Data or its processing for unlawful content. However, if unlawful Client Data or its processing is detected or brought to Supplier's attention, or if there are reasonable grounds to suspect certain Client Data is unlawful, Supplier reserves the right to:
. Notification of the Client regarding the presence of unlawful Client Data.
. Refusal to publish or integrate the content into the System.
. Request for the Client to align the unlawful Client Data with these Terms and relevant laws.
. Temporary or permanent removal of the unlawful Client Data from the website or Account, including access restrictions or deletion.
Should the Client provide compelling evidence that the Client Data is not unlawful, Supplier reserves the right, at its sole discretion, to reinstate the previously removed Client Data or grant access to it.
Additional Action in Case of Violations
Furthermore, in situations where Supplier, exercising its sole discretion, believes that the Client Data contravenes applicable laws, regulations, rules, or these Terms, Supplier may (though not obligated to) remove such Client Data at its discretion, with or without prior notice.
Mandatory Disclosure
Supplier reserves the right to disclose a Client's confidential information to the extent required by law. In such instances, Supplier will endeavor to offer prior notice of the compelled disclosure (as allowed by law). The Client should extend reasonable assistance at its own cost if it wishes to contest the disclosure. If Supplier is compelled by law to reveal Client's confidential information during a civil proceeding involving Supplier, and the Client does not contest the disclosure, the Client shall reimburse Supplier for the reasonable expenses incurred in organizing and securely providing access to that confidential information.
Prohibited Activities
Client and authorized Users are allowed to employ the New G Solution Services, or its individual components, exclusively within the bounds specified by these Terms and applicable law. For instance, neither the Client nor any User shall:
Utilize the New G Solution Services or any part thereof for criminal activities, violations of relevant laws, or encourage or induce others to undertake such illegal actions.
Copy, replicate, distribute, alter, adapt, reverse engineer, hack, create derivative works, decompile, or attempt to extract the source code of the New G Solution Services or any of its components, except under circumstances where (i) it is explicitly allowed by applicable law and (ii) Supplier is not legally entitled to exclude or restrict these rights under that applicable law.
Engage with the New G Solution Services or any of its components unless having consented to these Terms.
Specific Uses Requiring Supplier Consent
Without the prior express written consent of Supplier (via email, fax, Skype, etc.), the Client or any User shall not:
Sell, resell, lease, license, sublicense, distribute, provide, disclose, exploit, or in any manner grant Access to the New G Solution Services, whether wholly or partially, to any third party, except if said third party is an authorized User under the same Client.
Use the New G Solution Services or any part of it beyond the scope, means, or purposes for which their functionalities were initially designed.
Employ the New G Solution Services or any part of it via programs that generate automatic queries or requests, unless such a program has been provided by Supplier.
MERGER:
In the event that New G Solution merges or is acquired by another company, this privacy policy may be changed. This Privacy Policy inures to the benefit of our successors and assigns.
1.
Respecting Customer Decisions: We respect and adhere to customer consent decisions. Customer consent is a fundamental aspect of data processing, and we ensure that customer choices are honored in all applicable scenarios.
2.
Participation in Data Processing: Customers have the right to participate in decisions related to the processing of their data. Depending on the nature of data processing performed by our app, customer consent may be required.
Data Sharing and Opt-Out:
3.
Respecting Opt-Out Requests: We respect and implement customer decisions to opt out of any data sharing, including activities such as 'data sale' or similar concepts mandated by applicable laws and regulations.
4.
Compliance with Laws: We understand that merchants must comply with relevant laws and regulations governing the sharing of personal data. Our commitment to respecting customer decisions aligns with these legal requirements.
5.
Support for Compliance: We are committed to supporting merchants in complying with applicable data privacy laws and regulations. Our practices are designed to ensure that merchants can fulfill their legal obligations regarding data sharing and customer consent.
6.
Transparent Data Practices: We maintain transparency in our data practices, ensuring that customers and merchants are well-informed about how data is processed and shared, and how customer consent is handled.
7.
Data Protection Commitment: Protecting the privacy and data rights of our customers and merchants is of utmost importance to us. We take proactive steps to safeguard data and ensure that it is processed in a manner consistent with the expectations of both customers and applicable laws.
Processing of Personal Data for Shipping and Special Reports
At New G Solution, we are committed to maintaining transparency with our valued merchants regarding the processing of personal data. This section of our privacy policy explains how we handle specific personal information, including its use for shipping purposes and potential inclusion in special reports, and our data retention practices.
Types of Personal Data Processed:
We collect and process the following personal data provided by our merchants:
Purpose of Data Processing:
We use this personal data for the following purposes:
1.
Shipping and Delivery: We use your personal data to facilitate the shipping and delivery of products ordered by our merchants, ensuring a seamless shopping experience.
2.
Special Reports: During the 30-day retention period, certain reports or analyses may be conducted for various purposes, including internal auditing, performance evaluation, statistical analysis, and compliance with legal and regulatory requirements.
We understand the importance of data security and privacy. Therefore, we retain this personal data for a maximum of 30 days. This retention period allows us to:
–
Confirm that the package has been received by the merchant.
–
Address any potential disputes or issues related to the delivery.
–
Provide support and assistance with post-delivery matters.
–
Conduct necessary analyses and reporting as mentioned above.
At the end of the 30-day retention period, we take measures to securely delete this personal data from our systems to ensure it is no longer accessible or used for any purpose, including special reports.
Your personal data, whether used for shipping or included in special reports, is handled with the utmost care and security. We have robust measures in place to ensure that your data remains confidential and is only accessible to authorized personnel who require it for specific business purposes.
Enforcement of a Security Incident Response Policy at New G Solution
At New G Solution, the security and confidentiality of our users' data holds paramount significance. Our commitment to maintaining the highest standards of data protection is unwavering, and the establishment of a resilient security incident response policy stands as a cornerstone of this commitment. Here is how we ensure the safeguarding of your data through the framework of our security incident response policy:
1 Policy Formulation:
Through collaboration with cybersecurity experts, legal advisors, and our internal teams, we have meticulously crafted a comprehensive security incident response policy that caters to the unique context of New G Solution. This policy delineates the scope, objectives, and fundamental principles that guide our approach to incident response.
2 Incident Categorization:
Our approach involves classifying potential security incidents based on their gravity, potential consequences, and underlying nature. This categorization empowers us to allocate appropriate resources and execute targeted response strategies to efficiently manage each incident category.
3 Dedicated Incident Response Team:
Our dedicated incident response team comprises adept professionals spanning IT, legal, communication, and management domains. This collective is poised to react promptly to any arising incidents. The team's composition includes roles like incident coordinator, technical analysts, legal advisors, and communication focal points to ensure seamless coordination.
4 Response Protocols:
We have meticulously defined response protocols for each incident category, offering a step-by-step roadmap from initial detection and containment to recovery and subsequent post-incident analysis.
5 Effective Communication Strategy:
Our communication plan is well-structured, outlining transparent and effective communication with internal and external stakeholders during and after an incident. This plan includes communication channels, messaging guidelines, and clear escalation paths.
6 Training and Rigorous Simulations:
We regularly conduct simulated incident response exercises to rigorously evaluate the efficiency of our policy and procedures. Our team members receive continuous training to remain well-equipped to fulfill their assigned roles and responsibilities.
7 Leveraging Advanced Tools:
By deploying advanced security tools and technologies, such as intrusion detection systems, threat intelligence platforms, and other cutting-edge solutions, we fortify our incident detection, monitoring, and response capabilities.
8 Adherence to Legal and Regulatory Standards:
Our policy aligns meticulously with pertinent laws, regulations, and industry standards. We strictly adhere to data breach notification requirements and steadfastly comply with data protection regulations.
9 Informed Post-Incident Analysis:
Following each incident, a meticulous analysis is conducted to identify strengths and opportunities for improvement in our response procedures. These insights continually shape our endeavors to enhance our policy and response capabilities.
10 Thorough Documentation and Reporting:
We uphold a comprehensive documentation practice for all incidents, encompassing responses, actions taken, and lessons learned. This repository serves as a reference and supports any necessary regulatory reporting.
11 Continual Enhancement:
We adopt a cyclical review process to update and enhance our security incident response policy in response to evolving technology, emerging threats, and shifts within our organizational landscape.
Through the steadfast implementation of our security incident response policy, New G Solution is steadfastly committed to creating a secure and dependable environment for user data. We are resolute in our commitment to promptly detecting, responding to, and mitigating potential security incidents, thus safeguarding the integrity and trust that underpins our platform."