WOOCOMMERCE Inventory Management Integration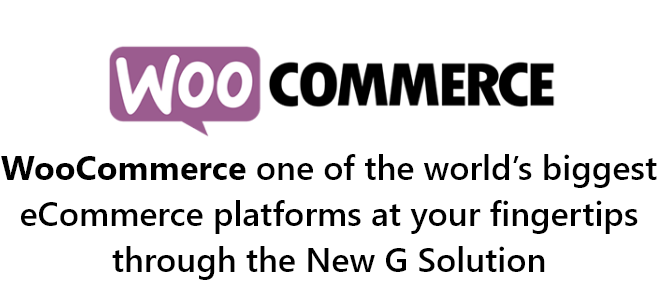 The power of one of the world's biggest eCommerce platforms at your fingertips through the New G Solution integration allows you to expand your business in today's overly competitive eCommerce world, and easily manage and control your orders and inventory.
Benefits of New G Solution's integration with WooCommerce:
Synchronize inventory
Maintain the appropriate levels of inventory through New G Solution's integration with WooCommerce, sync stock quantity, and get low-stock alerts to avoid overselling and out of stocks.
Products Listing
Make product listings, bundle items together to be sold as one unit, and let New G Solution sync all your stock levels, and identify the best performing products.
Multiple sales channel support
Control your inventory across all your sales channels from one system and have your inventory management fully automated.
Order management
Relax with New G Solution's streamlined operations of order management, tracking of your shipments, and control the entire process of fulfillment.
Try New G Solutions Commerce for yourself completely free for 14 days