SHIPHERO Inventory Management Integration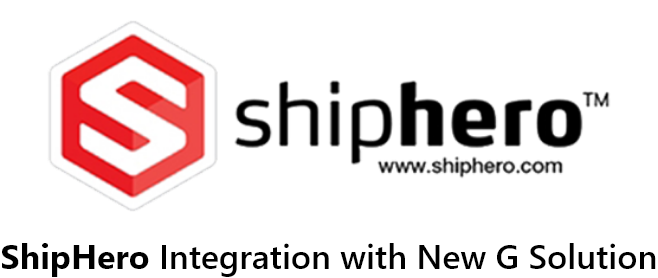 ShipHero and New G Solution work hand-in-hand to combine the best of Warehouse Management Solution operations and the best of Order Fulfillment operations right to your fingertips. Our integration connects your ShipHero account into our system and allows for seamless operations.
Benefits of New G Solution's integration with ShipHero:
Stock & orders
Have full visibility with an extensive set of features that deliver comprehensive inventory management. You'll be able to manage inventory levels, order data, order cancellations, shipment tracking, and more.
Optimize shipping
With ShipHero's power on your side, your shipping operations will be optimized to their fullest potential, from setting shipment rules to cheap and smart labels, shipment reports, and the best shipping rates possible.
Channels & locations
Maintain accurate inventory counts and sync your orders across all your sales channels, over multiple locations, and warehouses.
Customer support
Be supported with every step you take. ShipHero will be on hand to streamline your operations and offer fast and efficient order fulfillment.
Try New G Solutions Commerce for yourself completely free for 14 days
How to integrate with ShipHero?
Simply follow the steps explained in our user guide here: [link] and get these orders going! The guide also provides a more comprehensive insight into all the features we support and what they do.