"Streamline Your Operations: Top Features to Look for in Inventory Management Software"

LAST UPDATE: APR 16, 2023

5 minutes reading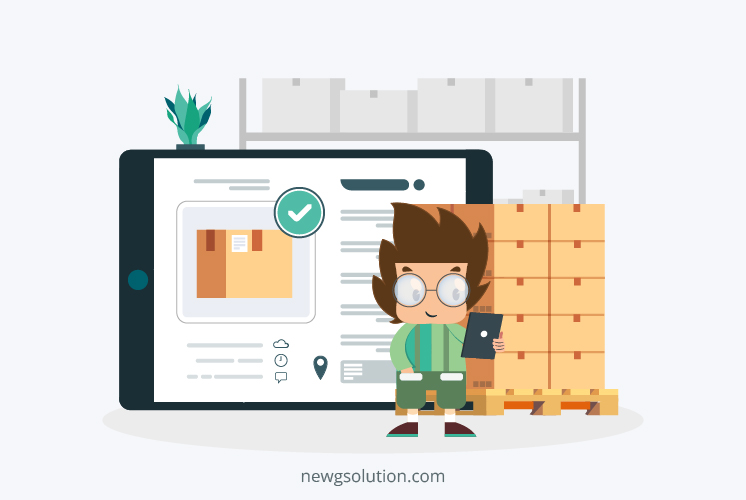 For any business that keeps a stock of products or raw materials on hand, inventory management software is essential. The necessity for labor-intensive and error-prone manual inventory management Software has been replaced by current technology, which formerly required manual inventory management.
The greatest inventory software addresses a lot of issues and ought to create new ones as well. The essential inventory management software features that you must have when investing in a good solution are described below. We'll also examine a few of the most beneficial extra features offered by the top inventory management software products available today.
6 Key Features of inventory management software
Software for inventory management is a crucial component of your company's operations. It would be preferable to locate a dependable option with the features you require.
Cloud-based software
Ability to barcode
Comprehensive Inventory Management
Create Reports
Scalable and adaptable
Tracking Inventory Levels
Cloud-based software
The majority of inventory management programs are now cloud-based. You don't need an IT department or to maintain servers at your location to use cloud-based software. For users of the software, the software provider maintains the servers and cybersecurity.
Pick a software provider that continuously upholds excellent levels of customer service. Software that runs in the cloud can be accessed through monthly subscriptions.
Ability to barcode
Barcodes are used by warehouse support management systems to track the things coming into and going from the warehouse. When things are brought into the warehouse and moved to a specified aisle or bin for storage, employees scan them both times. Before the item leaves the warehouse as part of a sales order processing, a team member does another scan.
Employees scan high-value products individually, while low-cost items are scanned in batches. They can scan barcodes with various hand-held devices, including cellphones with the necessary barcode-reading program installed.
Comprehensive Inventory Management
Multiple information silos operating independently are not what good inventory management software features are about. It lets you view and control all the inventory in one place. You should be able to access information from many parts of the company using the software, and it should do so in an organized manner. You are closer to always having the proper stock available when precise data is just a few keystrokes away.
Create Reports
The capability of inventory management software to produce reports that show inventory levels is one of its key features. Making decisions about enhancing productivity, cutting costs, and increasing profits all heavily rely on these reports.
Based on prior data, a stock management report can assist you to make sure you always have enough stock. Aging reports assist you and your management team make decisions based on evidence rather than merely hasty responses to the situation.
Scalable and adaptable
You should pick a software package that allows for customization to fit your present business needs. Additionally, it ought to be adaptable enough to expand with your company.
Tracking Inventory Levels
When stock levels drop below a predetermined threshold, the inventory management software must track them and deliver an alert. Your team can then place orders for any necessary goods or raw materials.
To remain on top of this crucial task, physically checking inventory levels to determine when to make orders for extra goods is time-consuming and expensive.
Additional inventory management software Features
Available on a Variety of Devices
Your inventory management software has to be accessible from a desktop computer, laptop, tablet, or smartphone. For maximum convenience, the provider you select should allow access from any device with an Internet connection.
Regulation of Access and Permissions
Management should be able to assign special rights to employees using the inventory management software. Access to all of the inventory management functions is only necessary for a select few employees in the company. Some people merely require access to stock levels, while others demand cost information. By granting access to employees just as needed, you can keep your data secure by setting up unique permissions.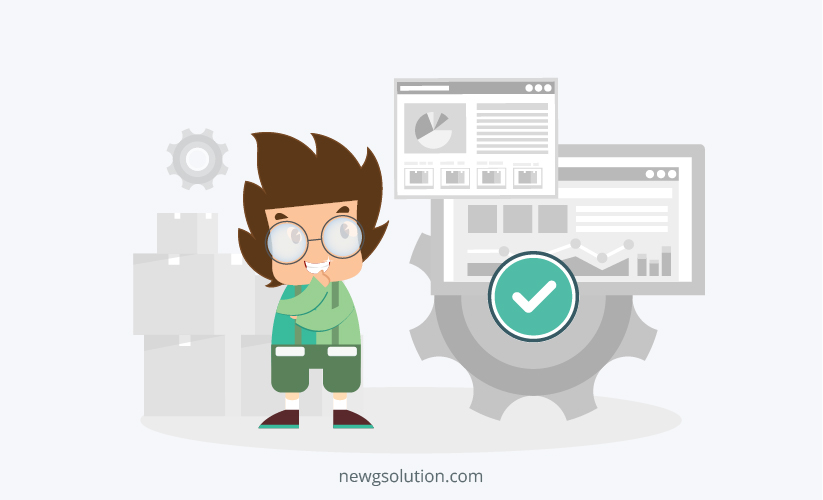 How Do You Choose the Best Inventory Management Software for Your Inventory?
One of the most challenging aspects of managing a retail business is inventory. By automating many of the human activities and computations required, inventory management software capabilities can streamline this process.
Evaluating Your Business Needs
Some companies may need a simple system that just tracks inventory levels, while others may need a more robust solution that can also handle inventory ordering and customer service.
Comparing Different Software Options
There are many great inventory management software features options on the market with unique features and benefits.
If you're looking for great inventory management software to help you manage your business, look no further than New G Solution. When evaluating different solutions, be sure to consider your specific business needs and the features that are most important to you.
Considering Scalability and Future Growth
Scalability and future growth are two essential considerations when choosing inventory management software. This is because the more your business grows, the more complex your inventory management needs will become.
So, you'll want to make sure that any solution you choose can handle the growing complexities and will also continue to meet your inventory management needs as your business expands.
Conclusion
Inventory control is a skill. The truth remains, however, that you must ensure you have just the appropriate amount of inventory in the correct places to satisfy demand, whether that demand is to fulfill a work order in a manufacturing plant or to meet customer service level standards.
Tracking inventory in different locations, safety stock, Automated Reordering, cycle counts, demand planning, and distribution requirements planning are just a few of the native tools and features that New G Solution inventory management software will provide to assist you in making this a reality. Contact us!