Full-Guide About Bonded Warehouse 2023

LAST UPDATE: DEC 11, 2022

8 minutes reading
Expanding manufacturing operations to secure foreign regions is frequently a sensible next step for organizations expanding swiftly to meet client demand while also saving money.
For all types of businesses and organizations that need to keep up with fresh, higher demand, customs-bonded warehouses can be a significant asset.
You've come to the correct place if you're interested in learning more about how a customs-bonded warehouse operates. This comprehensive guide covers all aspects of bonded warehousing so you can decide if it's the best course of action for your startup company.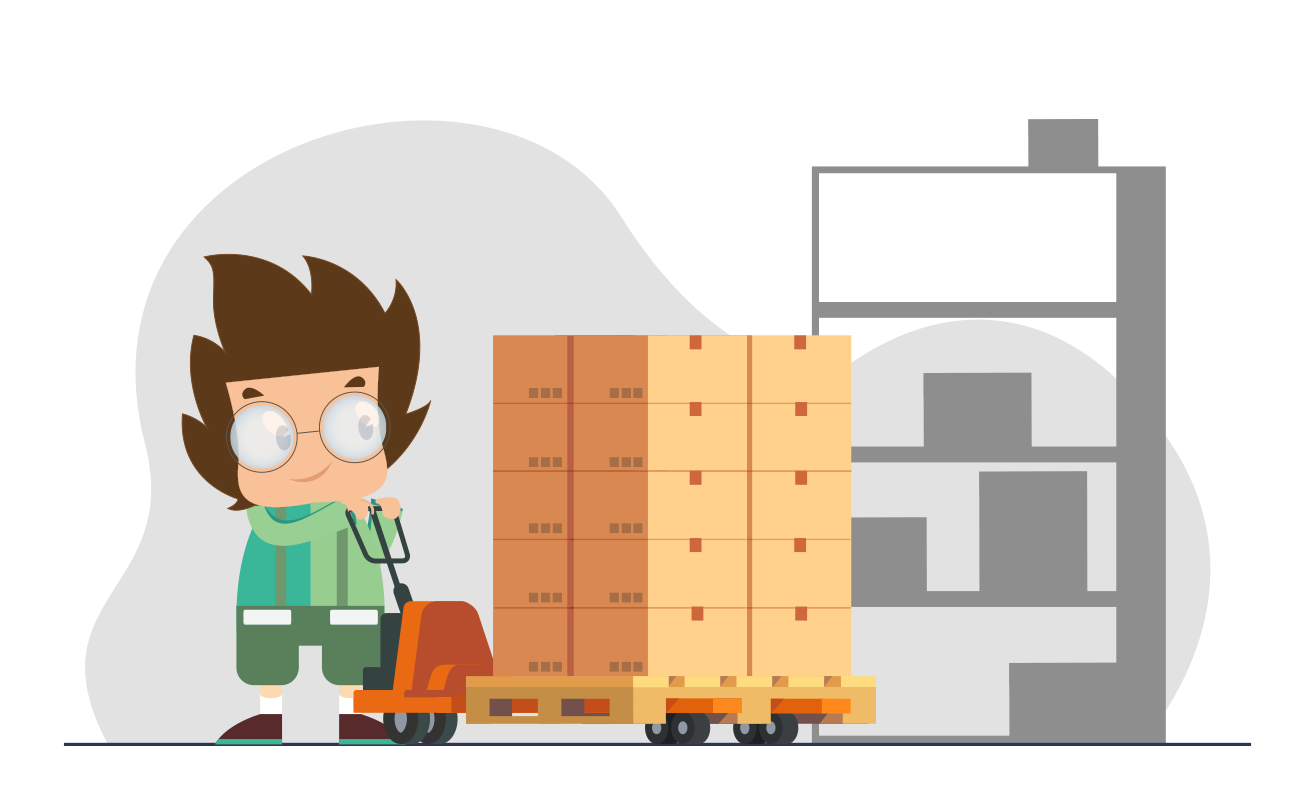 What Is a Bonded Warehouse?
So, what is a bonded warehouse? These specialized storage services can assist businesses from various industries in keeping products abroad until all the documentation is finished and duties are paid. You are essentially keeping items that have postponed duties.
Bonded warehouses are privately or publicly held structures that are often situated abroad and allow for the free storage, handling, or production of imported products that are subject to duty. A Duty-Free area for restricted or imported commodities is what is commonly referred to as a customs-bonded warehouse.
Bonded warehouses are frequently used to store banned things from specific nations for processing before being sent to their final destination, including tobacco, alcohol, antiques, artwork, and other restricted items. Bonded warehouses are particularly advantageous for business plans that call for specialized services like deep freeze storage or bulk liquid handling.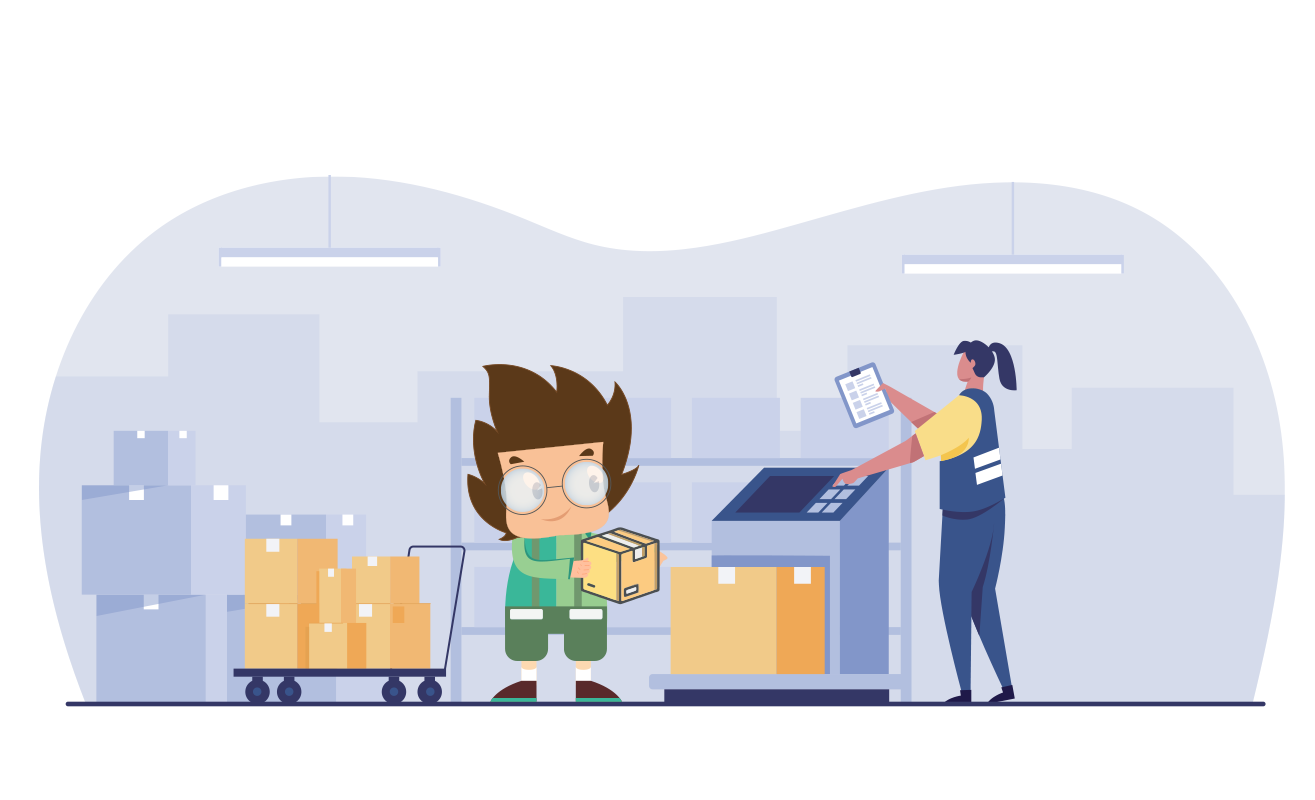 What Is the Difference Between Bonded and Non-Bonded Warehouses?
There is primarily one destination between a customs warehouse and a non-bonded warehouse. Duty payments have already been made on the products being stored in non-bonded facilities, whereas the main reason for bonded storage is unpaid customs and duty fees.
What Are the Advantages of a Bonded Warehouse?
A customs-bonded warehouse can be an import business' savior in difficult economic times, like the ones we are currently experiencing due to the coronavirus outbreak. Many firms have been able to avoid bankruptcy thanks to the ability to store goods and merchandise safely and securely and postpone paying customs charges temporarily.
1. Delayed Import Duty Payment
Only when goods are released to the customer is duty paid. This indicates that you don't spend money on items that don't also bring in income.
2. Avoid Paying Twice for Import-Export Services
Customs warehouses are fantastic if you are importing to produce for export or aggregating several commodities before final export. You avoid double taxation and exports are not subject to duty payments.
3. Store Prohibited Goods
Obtaining the correct paperwork and clearance for restricted products is frequently a lengthy and difficult process. You can complete papers without haste because bonded warehouses are exempt from the time constraints on the storage of these items.
4. Cash Flow Benefits of Bounded Warehouses
According to the official tax policy of the United Kingdom, for instance, if a distillery produced 10,000 liters of gin, they would be subject to Spirit Duty (a type of tax) of £28.74 per liter of pure alcohol.
If their gin contained 40% alcohol by volume (ABV), they would be obligated to pay £11.50 in spirit duty for each liter, resulting in a liability of $115,000 for this massive 10,000-liter production run.
That's a substantial sum of money the company might not have. The distillery can store the gin in a bonded warehouse and release the product (and pay duties) as and when the product is sold to avoid paying it all at once and to fund the tax payments with income produced from sales as they are made.
5. Various Types of Warehouses
There is a customs-bonded warehouse that can handle your import of horses, popsicles, or perfumes.
Bonded warehousing can offer both short-term and long-term alternatives for keeping importers' products until the market recovers, whether they are dealing with supply chain disruptions or being overloaded with inventory that is no longer in demand.
What Are the Disadvantages of a Bonded Warehouse?
There aren't many drawbacks to bonded warehouses for importers. There are some limitations to take into account, though.
1. Limits On Time
Products cannot be kept in storage forever. Although it is legal to sell for export, there is no assurance it will be feasible if the market is weak. Sometimes there is no market at all. In that instance, after your window of opportunity has passed, paying customs duties cannot be avoided.
2. International Variations
The counterpart of a U.S. customs warehouse exists in many nations. If you intend to store items abroad, regulations and timeframes may change and should be carefully investigated.
3. Only For Imports
Bonded warehouses were developed specially to assist traders with duty and tax payments. Businesses that only use domestic items are unable to benefit from them.
Bonded warehouses continue to be the most popular and secure option available to importers for safeguarding their cargo and their businesses despite these limitations.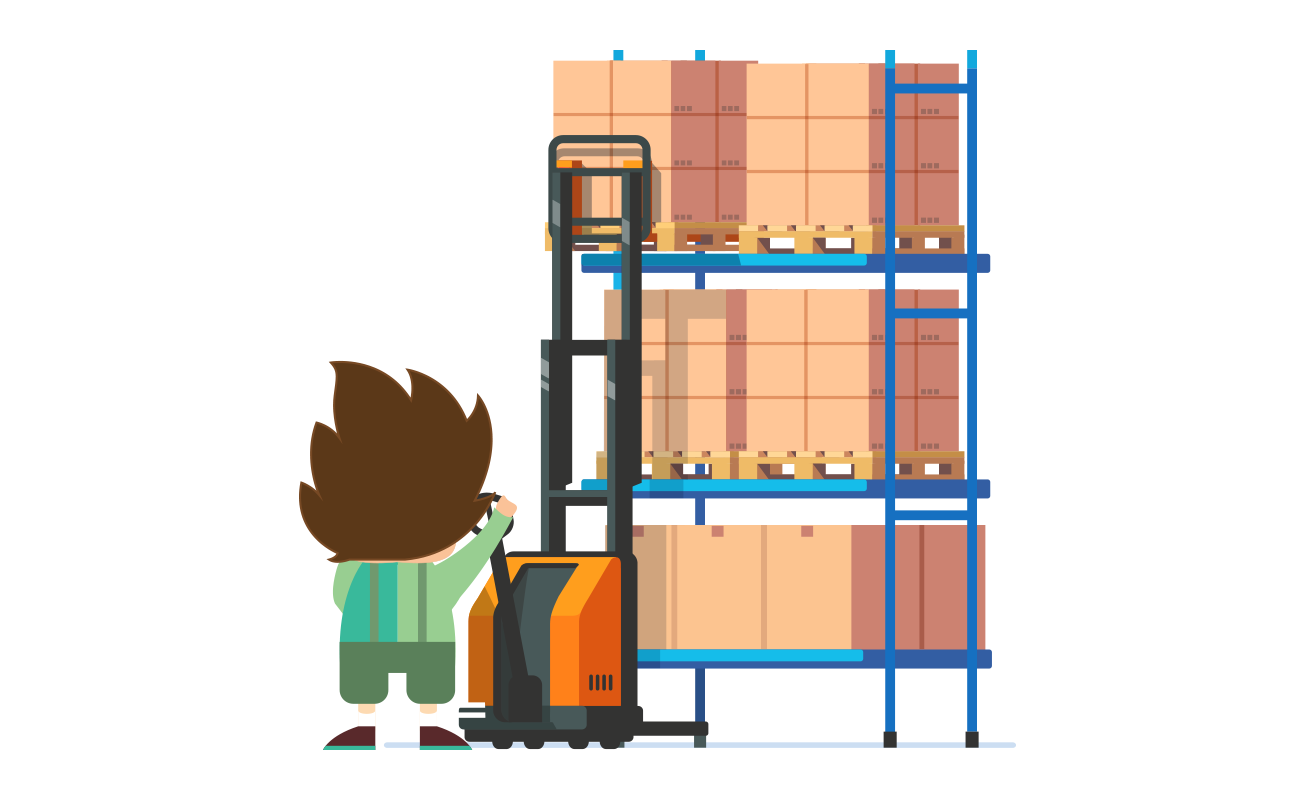 What Kind of Individual or Company Makes Use of a Bonded Warehouse?
Businesses or people who sell goods subject to customs duties when imported or exported between nations use bonded warehouses.
A reasonable number of administrative effort, such as obtaining permits and other clearances, is required when using bonded warehouses. As a result, companies that move goods in big quantities frequently use bonded warehouses.
Bonded warehouses, however, can be quite beneficial for businesses in terms of inventory efficiency and cash flow once the logistics are under control.
Bonded warehouses often occur in one of two configurations: private, where the company using it is the owner; or public, where another party is the owner and other users are permitted to use it in exchange for a charge.
What goods are stored in a bonded warehouse?
This type of warehousing allows for the storage of a wide range of things while deferring the payment of tariffs until exporters remove the goods from storage. Taking advantage of government or privately owned customs bonded warehousing can be incredibly advantageous for any type of business due to long-term storage options, the storage of bulk liquids under reliable regulatory supervision, and the fact that duties are deferred until the goods leave the warehouse.
An illustration of bound products you might discover at a customs warehouse is:
Antiques
Tobacco products
Gourmet chocolates
Perfume, skincare, and cosmetics
Original artwork and paintings
Coffee
Alcohol
Specialty candy
Handbags
Watches
Luxury clothing and accessories (sunglasses, jewelry, etc.)
Electronics
Other restricted goods
Who Regulates Customs Bonded Warehouses?
The U.S. Customs and Border Protection Agency, or CBP for short, oversees bonded warehouses. Because of this, bonded warehouses are also known as customs warehouses or even customs bonded warehouses.
Every year, thousands of various products, including tropical fruits and auto parts, are imported. The availability of suitable warehouses must be as diverse as the range of products.
What Is a Private Bonded Warehouse?
For its importing and exporting needs, a business may own a private bonded warehouse. Another name for this is "proprietary warehousing".
Due to the high startup costs, private bonded warehouses are typically built when the business is expanding quickly or is already well-established.
however, Private warehouses offer several advantages because the owner has complete control over the warehouse's location, construction, and management once it is operational. As a result, customized warehouses can be created to meet highly unique trading demands, which improves workflow and inventory control.
What Are the Requirements for A Bonded Warehouse?
Only imported materials may be manufactured and stored in a customs-bonded warehouse. Domestically made or manufactured goods are not acceptable.
Applications for setting up a bonded warehouse are made through CBP. The following criteria apply:
· Submit
a written request detailing the site, providing the address and specifying the type of warehouse you want to a local CBP port director.
· State
what kind of bonded warehousing it will be put to use for: private or public Describe the goods and give an estimate of the duties and taxes, if it is private.
· Obtain
a document demonstrating the location's suitability for fire insurance purposes. Certificates may come from insurance firms or the board of fire underwriters.
· Provide
a blueprint that includes precise measurements of the structure, area, or container that needs to be bonded.
How To Become a Bonded Warehouse
Private bonded warehouse construction is a significant business choice. The initial financial outlay is substantial, thus there must be convincing business justifications related to efficiency and the requirement for a customs warehouse for the specific commodity being stored.
If it is decided to build a private bonded warehouse, a location must be found and drawings must be developed to make sure it best satisfies the requirements of the goods it will hold. Depending on where it is being built and the requirements of the relevant authorities, there will then be regulatory and environmental hurdles to jump through.
This usually entails demonstrating that the company and/or individuals in charge of the warehouse are 'fit and suitable to do so and have a reputable business history. To guarantee that duties are correctly computed and paid, when necessary, it will also be necessary to demonstrate sound bookkeeping practices and inventory management.
Where Are Bonded Warehouses Located?
Since ports are regions that fall under the jurisdiction of customs authorities, bonded warehouses are typically found close to ports. Whether they be on land or at sea. These locations also guarantee convenience in moving goods from flights or ships to the bonded warehouse.
We Can Handle Every Warehouse Management Need You Have
With the New G solution, you can easily control the movement of your goods between various storage facilities and manage the entire order fulfillment process, from picking to packing to shipping to receiving.
To simplify your supply chain, New G Solution also provides you with seamless management over stock transferring across your warehouses. Contact us