From Manufacturer to The Customer: Top 12 Supply Chain Challenges

LAST UPDATE: APR 16, 2023

9 minutes reading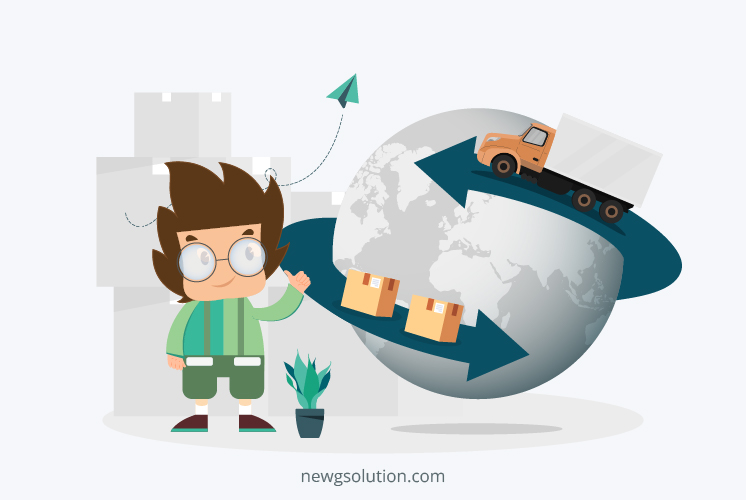 Managers of the modern supply chain need to think ahead to prevent any disruptions in the chain's seamless operation, as it must constantly adapt to meet the needs of consumers and the supply chain challenges itself. The supply chain as a whole faces formidable hurdles as a result of rising consumer demands, a proliferation of alternative distribution channels, and the inherent complexities of doing business on a global scale.
In this post, we'd like to go into the motivations behind some of the most significant supply chain issues. Let us investigate the top supply chain challenges.
Top 12 Supply Chain Challenges
After a very turbulent 2020, global supply systems have been able to recover in certain respects. Despite this, many supply chain challenges persisted into 2021 & 2022, causing eCommerce businesses of all sizes even greater difficulty.
Several firms shifted to selling on backorder, while others chose to engage with domestic rather than international suppliers. While these adjustments did not eliminate supply chain challenges, they did provide brands more leverage and helped them generate money during a difficult (and frequently unpredictable) year in retail. Below are the 2023 major supply chain challenges encountered by companies from all around the globe:
1. Materials Shortage
Since the beginning of epidemic, inadequate inputs have been a worry due to the unprecedented spike in consumer demand. Even now, retailers and suppliers struggle to meet this demand due to the limited availability of a variety of components and materials.
In reality, a recent Institute of Supply Management (ISM) survey indicated "record-long lead times, widespread shortages of crucial basic materials, rising commodity costs, and challenges transferring items across industries."
In light of these scarce inputs, a brand's capacity to continue growth is extremely reliant on working capital to withstand this downtime and scale up production for peak seasons.
2. Unforeseen Shipping Costs
In the past few years, global lockdown measures have helped to increase e-commerce sales. This change in consumer purchasing resulted in high shipping costs throughout the pandemic.
A little more than a year ago, China was one of the busiest cargo hubs in the world, with the pricing of shipping containers increasing tremendously from approximately $3,000 to $15,000 per container.
Yet, as the world has entered the post-pandemic age, transportation costs, especially contract logistics, and spot-buy, have begun to reduce; some see this as a warning of an impending recession.
3. Complexity In Predicting Future Demand
Amid a global epidemic, demand forecasting has added a new layer of complexity to the supply chain challenges for many businesses. Several retailers and suppliers of consumer goods/services were left without a guide for how much inventory to stock or product at any particular time as a result of the emergence of COVID-19.
The supply chain challenges have come from attempting to enhance client demand forecasts while relying mostly on intuition rather than data-driven study. In this scenario, supply chain managers are urged to renounce their biases, seek out fresh data sets for forecasting models, and continuously revise their outputs for maximum precision.
4. Congested Ports
Given that port owners, carriers, and shippers are still racing to find a workable solution to this problem, port congestion induced by the epidemic continues to be one of the greatest supply chain challenges. When a ship arrives at a port but cannot load (or unload) its cargo because the station is already at capacity, congestion occurs.
Typically, the loading and unloading procedure works according to schedule. But manpower shortages and social alienation caused by the pandemic have significantly derailed the process
Due to this congestion and the resulting backlog, a multitude of businesses are unable to ship their products on time, which prevents carriers from meeting their specified delivery deadlines.
5. Altering Customer Attitudes
Throughout the pandemic, consumer attitudes and behaviors have changed significantly, such as reducing the threshold for delivery times and increasing the standards for a great customer experience.
The difficulty lies in building an agile supply chain that can leverage the power of automation to maximize fulfillment and easily manage rapid demand. The flexibility of the supply chain is exemplified through multichannel order fulfillment services and inventory management software.
6. Efforts To Reform
Restructuring is without a doubt generating waves among contemporary retail brands. This procedure can take numerous forms, including reshoring, switching suppliers, and negotiating contracts with new carriers. The issue of restructuring is determining when a change is appropriate and how to implement it as smoothly as feasible.
7. Inflation
There's a good likelihood that 2022 will be known as the year of inflation, although it's too early to say for certain. While much has been written about high inflation, the reality is that several countries throughout the globe are currently experiencing the greatest inflation levels in decades and that is one of the biggest supply chain challenges.
While this time of inflation continues, firms must be prepared for rising costs associated with the acquisition of raw materials, completed goods, and other goods. These rising expenses frequently result in excess or surplus inventory, rising storage fees, shrinking margins, and decreased income for your brand.
8. Reputable Suppliers
The best way to avoid supply chain challenges is based on the reliability and trustworthiness of suppliers that fulfill requests in a timely way. Similarly, your clients depend on you to do the same. If any side of this relationship were to become unreliable, then the supply chain would collapse.
Establishing a dependable supply chain based on loyalty and trust can be a time-consuming and laborious endeavor. Yet, putting up the effort at the outset to approve your suppliers and establish solid connections with them will prove to be incredibly advantageous in the long run.
9. Cost-Control
Businesses face worldwide tension in which the prices of competitors grow increasingly competitive. Globalization can be especially damaging to small and medium-sized businesses. To remain competitive, businesses are compelled to maintain or reduce present prices. Nevertheless, companies must also absorb higher worldwide costs, such as transportation and storage.
Thus, they are forced to accept a reduced profit. To remain competitive and prevent some of the supply chain challenges, a business must endure rising operating expenses or invest more significantly in new research to ensure it is constantly one step ahead of its market rivals. Both of these consequences are detrimental to the company's bottom line and generate additional issues.
10. Market Development and Innovation
Expanding the market through factors such as innovation and cost-effectiveness is a formidable obstacle for businesses and their supply chains.
Either they must initiate processes comparable to those of other companies fast, essentially doing it better and cheaper, or they must continually invent new items. This places a great deal of strain on the organization, and product development can be very time-consuming, expensive, and difficult to bring to market.
11. Global Bottlenecks
There are worldwide dangers that provide a formidable obstacle for supplier companies. The more globalization that takes place, the more susceptible businesses become to these dangers. These include natural calamities, conflict, crime, economic slumps, and competition. Due to their reliance on foreign customers, global sourcing, and international shipping, businesses are adversely harmed by the risks described.
A corporation could choose source and supply locally to limit these risks; however, this offers its issues and potentially reduce the company's customer base and earnings. A better method would be to identify all of these risks and handle them correctly through the use of alternative suppliers, alternatives shipping routes, or contract terms that allow for flexibility in certain situations.
12. Labor Shortages
Lastly, attracting suitably skilled personnel with experience and knowledge in procurement and supply management is one of the big supply chain challenges. It can be quite difficult to discover the unique and particularly prized skills required of individuals, which might result in a substantial expenditure on training. This carries with it the inherent danger of losing fully skilled and financially valued personnel.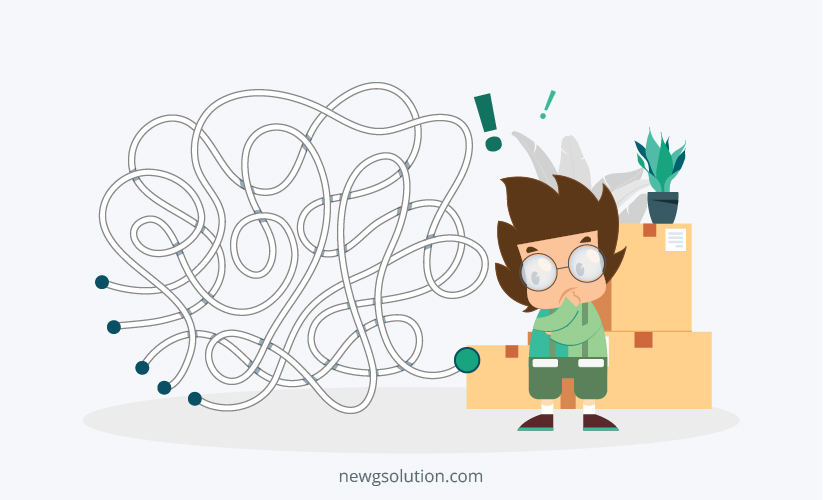 What Can You Do to Solve Supply Chain Challenges?
As irritating and challenging as the working of your supply chains has been and continues to be, normalcy will return. Not as quickly as we would all like, granted, but it will occur. See how:
1. Maintain Liquid Assets in Your Company
Safeguard your business with adaptable capital access. Having cash on hand is typically the difference between satisfying demand and running out of inventory.
2. Diversify Your Supply Chain's Source Methods
Expand your sourcing options, perhaps geographically, to boost supply chain variety and abundance. By establishing different supplier partnerships, it is simpler to become flexible and adapt to a market that is continuously changing.
3. Employ A Freight Forwarder
Having a relationship with one or more freight forwarders might help you manage and track your shipment. While freight forwarding businesses are responsible for transporting goods from one location to another, they can also organize the entire process and negotiate the best price and/or fastest route for shippers.
4. Find Alternate Port Alternatives
Find other ports to satisfy your fulfillment demands and maintain your delivery schedule, regardless of unanticipated occurrences or a sudden increase in customer orders. Due to the rising dependence of direct-to-consumer (DTC) brands on Asian imports, the sister ports of Los Angeles and Long Beach have become the backbone of Transpacific trade.
5. Enhance Demand Projections
Using automation to calculate these on your behalf is invariably the finest strategy to enhance forecasting and avoid supply chain challenges. To prevent stockouts and inventory shortages, e-commerce merchants are constantly seeking a balance between their inventory levels, warehousing expenses, and client demand.
6. Stay Tenacious
Retailers with the most potential for success are those who remain resilient in the face of supply chain challenges. By remaining adaptable, your business is better able to adapt to unforeseen supply chain issues and make essential strategic adjustments. This may necessitate developing improved solutions to difficult supply chain challenges.
Last Words,
Do not worry if you are facing supply chain challenges and are unsure of how they arose or what to do; this is fairly frequent and assistance is available. Effective inventory stock control is a vital component of supply chain management due to its interconnected nature.
Online inventory management software is a technology that can be incredibly effective for inventory stock control. By gaining access to and downloading inventory software, your organization will be in a lot better position to evaluate and avoid the supply chain challenges as a whole, as well as how to address supply issues and optimize them for ultimate success.
Contact us to get you free trial today!!