All You Need to Know About Customer Goodwill

LAST UPDATE: APR 16, 2023

8 minutes reading
Perhaps you encountered a problematic employee, a product didn't perform as expected, or you simply had an unpleasant experience that fell short of your expectations for the brand.
When it comes to operating a business, many "intangibles" exist to consider. One important factor is "customer goodwill," or the fraction of a company's value that exceeds the whole of its tangible assets. The improvement of your company's intangible assets includes goodwill. But what is customer goodwill exactly, and why is it significant?
What Is Customer Goodwill?
The value that positive customer relations add to your company is customer goodwill. Consistent and devoted clients add intangible worth to a business, according to a value that a business owner can leverage when selling.
You earn customer goodwill by offering excellent customer service and cultivating successful customer relationships. Finding unique ways to express gratitude to your clients can occasionally be all that is necessary for them to remember the interaction.
What Are the Types of Goodwill?
Goodwill comes in two different forms: Purchased and Inherent.
1. Purchased Goodwill
Purchased goodwill is created when a business concern is bought for a price greater than the fair market worth of the separate acquired net assets. These are the only types of goodwill that can be recognized on a company's financial statements, and as a result, they are displayed on the balance sheet as an asset.
2. Inherent Goodwill
The value of a firm is more than the fair market value of its separable net assets when it possesses inherent goodwill, which is the reverse of purchased goodwill. Internally created, this kind of goodwill develops over time as a result of reputation and can be either positive or bad.
Of course, having inherent goodwill is ideal. You have nothing to lose and a lot to gain, after all. Although it takes a long time to develop intrinsic goodwill, few things have a big impact on it.
Why Customer Goodwill Is Important
A company's ability to generate income is hampered if a system emphasizing customer satisfaction is not implemented. No of the industry, a business must put ten times as much work into acquiring new clients as it does into maintaining its current clientele.
Even when your product or service falls short of expectations, having a positive reputation with customers helps overcome a customer's propensity to look elsewhere and persuade them to purchase more from you.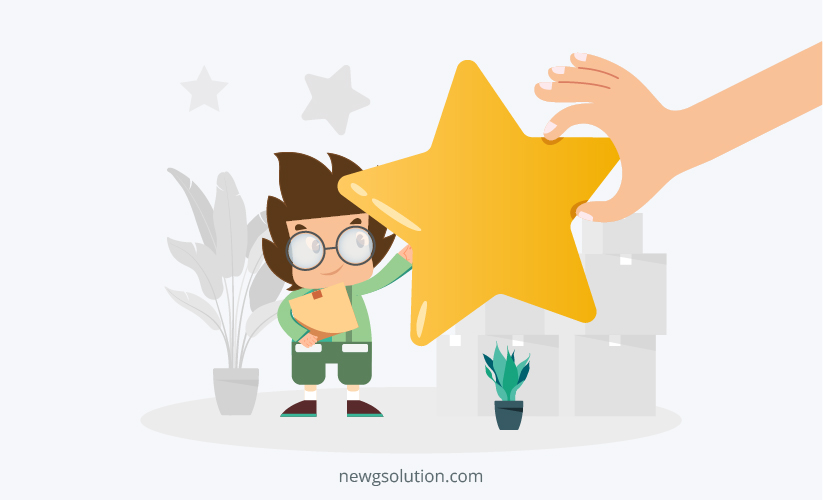 3 Ways to Build Customer Goodwill
So how can your business establish a positive reputation with its clients? Let's explore the various ways you might promote favorable customer interactions that can help your company's bottom line.
1. Create a Loyal Customer Base
Developing a reputation for customer satisfaction will help your business attract new clients and keep its most devoted patrons. Why? When a customer comes to your company and finds a solution to their issue, they usually want to stay as long as they can.
They not only recommend the service to their friends and family so they can have a similar experience, but they also feel confident that their needs will be met. Customer loyalty can be greatly increased by designing a referral program with a focus on goodwill.
2. Utilize Data to Satisfy Client Expectations
Data analysis and report creation that examines client trends are one of the duties of the customer service manager. As a result, they take on the role of the client's advocates.
Customers don't merely choose to depend on who offers comparable goods and services at the lowest price point. How often does one of your customer service managers go above and beyond to find a customer's question answered? Have you taken an effort to get input from your customers on what they like and what needs to be improved? Sometimes, it could be as simple as fixing an extra click during online purchasing. Other times, it can involve dealing with a significant issue like the return policy for your business.
3. With Good Customer Service Training, You May Raise the Long-Term Worth of Your Company
Your training programs for customer service managers and auxiliary team members should be centered on cultivating goodwill among customers. The key takeaway from this is to be proactive in how your customer care team handles correcting issues. Finding a possible customer issue early on can greatly enhance the customer experience and boost your customer goodwill quotient.
Your consumers will inevitably want to do business with you again if you put your attention on your customer service training, which will raise your company's value in the eyes of investors.
How To Measure Customer Goodwill
You might not typically consider "goodwill" as a valuable asset or as having a direct impact on your revenue and profit margins due to the concept's intangibility. Customer loyalty, however, must be a cornerstone of your long-term strategic business plan.
Although there isn't a consistent way to assess what strong customer relations should look like, you can measure customer happiness after each service interaction and systematically assess brand sentiment using a Net Promoter Score. Check to see if you have any customer loyalty programs, Voice of the Customer listening programs, or other methods for gathering customer input and, more importantly, acting on it.
Examples Of Customer Goodwill
Consider that you manage a website where toys for kids are sold. Although the majority of the year is slow for business until the holiday season, you have a great reputation for fulfilling orders quickly and resolving client concerns.
You have loyalty programs in place and are confident that repeat clients will grow your clientele base. Because of your typically low sales, your actual business may only be valued at a certain amount, but you know that the goodwill of your customers is worth more.
See Our blogs about e-commerce
How Can a Company Recover Customer Goodwill?
Here are some strategies for regaining customer satisfaction and using a bad situation as a chance to win over happy and devoted clients:
Be courteous
Apologize
Acknowledge the problem
Immediately handle the issue
Provide compensation
Be Kind
Making ensuring that your staff is treating every customer with respect and dignity is the first step. If a consumer is being handled harshly or indifferently, it serves little purpose to resolve their issue because the relationship will still suffer as a result.
Instead of simply fixing a problem to win back a customer's trust, business owners should consider the emotional needs of the client throughout the problem-solving process.
Make Amends
Although it may seem clear, many companies fail to express regret to customers for the unpleasant experience they had.
Rebuilding trust starts with a simple "I'm very sorry that this has occurred to you Mrs. Smith, and I'm going to make sure everything is promptly straightened out."
It's important to offer an apology even if your company wasn't at fault and the issue was the result of the customer's misinterpretation so that they know you care.
Recognize the issue
Customers who have experienced problems with your business are understandably irate and frequently want an opportunity to vent and explain to you or your staff how the issue has complicated their lives.
It's imperative that you train staff to give customers this chance and to attentively hear what they have to say while putting themselves in the customer's position. Giving customers a believable, concise explanation of how the issue occurred can also greatly help to appease them.
Handle the Issue Right Away
Customers' perceptions of a business will improve if their issues are remedied the first time, they contact it. According to a study by TARP Inc., if a customer's complaint was adequately resolved during the first contact, 95% of those customers would remain loyal. If it took more than one contact to resolve the complaint, this fell to 70%.
The customer should be informed of the customer service team's handling of the situation and the steps they are taking to resolve it if they are unable to provide customers with an immediate resolution. Customers become angrier and perceive unfair treatment more strongly as problems take longer to be resolved.
Offer a Compensation
When your business is at fault, rewarding your customer with product samples, coupons, gift cards, refunds, free merchandise, discounts, or a similar gesture can make them happy and raise the likelihood that they'll spread the word about their positive experience.
A gift certificate can also ensure that the consumer comes back, giving you another chance to impress them with outstanding customer service.
New G Solution Can Help
Customer relations might be unfinished business for you if your company is chaotic. When there isn't time to speak with clients, how can you be sure they are content and happy? You can save time by using New G Solution in this situation. Our reliable platform automates your order fulfillment, multi-channel listings, and integrations, providing you with more time to focus on cultivating positive customer relations. Click here to begin your free trial right away!