How Inventory Management Software Can Improve Customer Satisfaction

LAST UPDATE: APR 28, 2023

5 minutes reading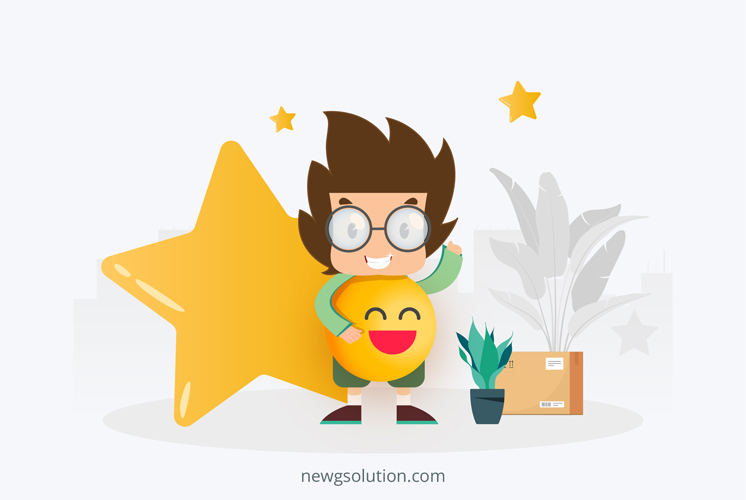 A key component of effective customer service management is inventory management. You may accurately tell customers about inventory supply levels and match the correct order to the right customer using readily available data.
To give its customers what they want, when they want it, and via the channel they prefer to purchase from, a business holds inventory. Therefore, effective inventory control is a key factor in ensuring client happiness and having a great shopping experience. Inventory management encompasses a variety of functions that work together to provide excellent customer service.
How Inventory Management Software Improves Customer Satisfaction
Accurate Inventory Tracking
The discrepancy between your records of warehouse stock and your actual inventory is measured by your inventory accuracy. For regulating inventory quality, reducing stockouts, shortages, and shrinkage, as well as ensuring a great customer experience, inventory accuracy is essential.
Your supply chain could suffer greatly from even a small error. It's possible to sell a registered product that doesn't exist. Even if you are down to your final unit, your records may still suggest that there is plenty of stock.
Faster Order Fulfillment
Customers anticipate quick order fulfillment, so businesses have less time to pick, pack, and ship goods. Effective inventory management and smooth warehouse operations are essential for quick order fulfillment.
To reduce turnaround times, speed up delivery, and fulfill client orders more quickly, warehouse and storage locations must be organized and inventory goods must be placed conveniently.
Better communication with customers
Long before a sale is made, exceptional customer service and a wonderful client experience must be consistently provided. You may shorten lead times, save money, and ensure greater satisfaction and customer loyalty by creating smarter policies and procedures to improve inventory accuracy.
When it comes to meeting and exceeding client expectations, outstanding customer service is all about having what the customer wants, when, and when they want it. You can fulfill both of these requirements if your inventory control system is effective.
Improved stock replenishment
inventory replenishment is to improve customer satisfaction and demand promptly and keep inventory costs down, stock replenishment requires moving goods around the supply chain at an ideal rate. The stock replenishment procedure keeps items flowing by reordering supplies or goods, transferring them from reserve to primary storage, or from storage to warehouse order-picking sites.
Examples of Companies Using Inventory Management Software to Improve Customer Satisfaction
The need for effective inventory management software is greater than ever. Numerous inventory management businesses offer comprehensive solutions for your supply chain and to improve customer satisfaction.
A cloud-based inventory management system is provided by Extensiv Warehouse Manager. For many warehouses, having basic actions available on any smartphone or mobile device might completely change the game. You can get the same real-time outcomes, pick-pack-ship transactions, and warehouse management features from a little device as you would with any other software.
When it comes to business, NetSuite can be used in practically all areas of the industry. They are renowned for being the best cloud-based enterprise resource planning system. Their ERP software encompasses their warehouse management tools, purchase orders, production, and supply chain management. In addition to streamlining and integrating many areas of your organization into a single platform.
Do you have many online stores where you sell? Not to worry. Another multichannel integrated program that enables you to continue selling on platforms like Amazon, eBay, Shopify, and others is called Finale Inventory. Simply put, it will consolidate all of your inventory management in a single, user-friendly location. One integrated dashboard will be beneficial for all of your sales channels.
The Future of Inventory Management Software
Well-run inventory management software can undoubtedly help make an organization run more efficiently and profitably, but it also helps ensure that customers get what they want when they want it. In many ways this is the main advantage of these apps, providing a seamless interaction between employees, inventory, and customers.
It's why more and more businesses are adopting inventory management software–not just because of its versatility, but because it helps build a better business overall. And that's a compelling reason to consider investing in new app technology if you've had your eye on it for a while.
According to Easy Post, Companies that use integrated order processing for their inventory system might experience a 25% rise in productivity, a 20% increase in space consumption, and a 30% improvement in stock use efficiency, Companies can successfully manage their inventories and supply networks thanks to sophisticated mobile applications.
The Final Recommendation To Improve Customer Satisfaction
Prevent understocking
Forecast your inventory and seasonal demand
Improve order fulfillment
Reduce lead times
Set sustainable pricing
Conclusion
Software technologies for inventory management are created with one key competitive advantage in mind. The customer experience is as follows. With the use of inventory control software, you can make far better use of all of your resources. By speeding up deliveries and creating efficiencies in inventory management, inventory software can enhance customer satisfaction. The tool has the ability to automate the return process, allowing for quick replacement and re-shipment.
In a nutshell, to deliver and enhance the customer experience for their customers, retail stores and online enterprises must use inventory management software.