Supply Chain Management Full Guide With Examples

LAST UPDATE: OCT 22, 2022

7 minutes reading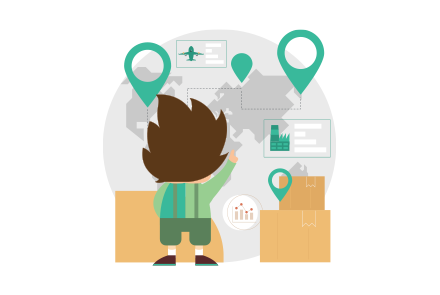 There is no doubt that the success of the giant brands and companies lies in the powerful of supply chain management. 
The correct practices of supply chain management can reduce the overall cost, and increase profitability in businesses. 
In this topic we will cover what a supply chain is, what are the different stages that SCM go through, and examples of the most successful companies with SCM. Let's begin.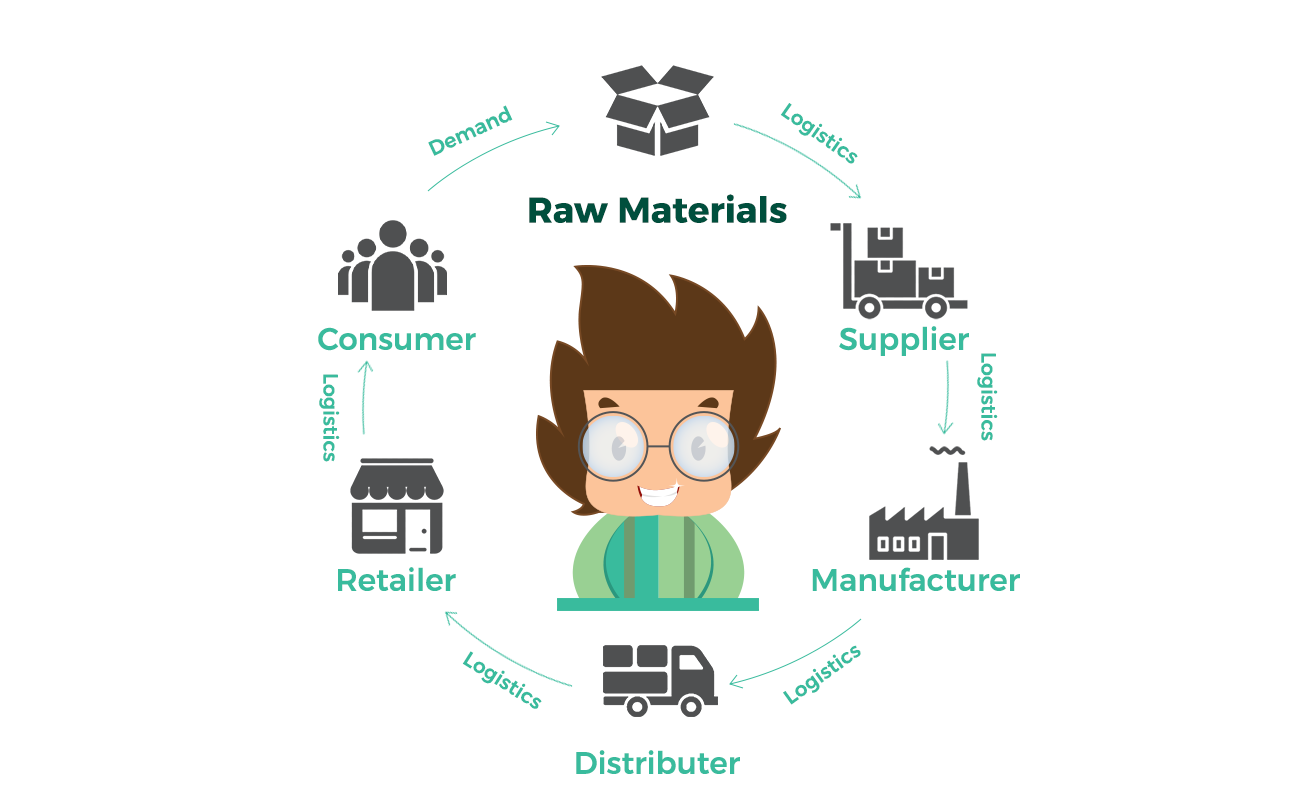 What Is Supply Chain Management?
A supply chain is a complex network of organizations and events.  It is made up of a collection of nodes or "links" which can include suppliers, manufacturers, distributors, retailers, and the customer.
Supply chain management, as the name implies, is handling and optimizing the entire process of production flow of a good or service, it is the management of transform operation for raw materials into final products, starting from design, planning, procurement of raw material, execution, manufacturing, warehousing, shipping, into delivering the final product to the consumer.
Simply, it is the optimal execution of production flow in order to achieve lower cost, maximum efficiency, and customer satisfaction.
Why Is It Important?
It is well known that supply chain management is the backbone for every business, and it is essential to success and customer satisfaction. 
Here are the reasons for why supply chain management is important:
– Boost Customer Service
Customers expect the correct product to be available and delivered quickly on time at the right location. Supply chain management can help you to boost customer service, offer after sale support, identify potential problems before putting your customer satisfaction in risk and get your customers disappointed.
– Decrease Total Supply Chain Cost
Effective supply chains help to reduce overall operating costs, and maximize your ROI.
Optimizing the supply chain will help you decrease purchasing cost by expediting the product delivery at the right amount on time to your warehouse in order to avoid holding costly inventories in stores and thus, avoid high inventory costs.
Moreover, efficient supply chain management decreases production cost as it minimizes delays and helps deliver materials to assembly plants to avoid precious resource waste and material shortages that would hinder production.
– Improve Financial Position
By using analytic software tools and forecasting techniques, supply chain managers can control and reduce supply chain costs, improve margins and increase cash flow.
– Grow Your Business
Supply chain management is an integrated & holistic approach that meets the needs of producers, distributors, and consumers alike.
A vital supply chain management handles growth of corporations, global brand expansion, and helps you to improve the bottom line and competitive advantage of your business significantly.
– Visibility & Seamless Movement
With effective supply chain management, problems can be easily diagnosed. The right SCM provides clear insights and transparency along every stage of the supply chain.
Besides, with SCM in place, handling, storing, and picking products in warehouses will be optimized to streamline the flow of products and ensure seamless movement of goods.
Examples of Supply Chain Management

Amazon (Amazon.com) is an American company which focuses on providing e-commerce, cloud computing, digital streaming, and artificial intelligence services. It is known as the world's largest online retailer and a cloud service provider and one of the world's most valuable brands.
With the two main elements of the amazon supply chain (Amazon Fulfillment Centers, Amazon Delivery Fleet), Amazon can accommodate close to 10 million different orders through its fulfillment and logistics network.
This makes it a perfect example to look at with regards to efficient supply chain management and make an edge against competitors.

Coca-Cola is the largest beverage company worldwide, it was founded on May 8, 1886, in Atlanta, Georgia.
Coca-Cola is the number one in the United States, and the world's largest juice drink distributor (including sports drinks, soft drinks, dairy drinks, energy drinks, fruit juices, water, tea, and coffee), with more than 40% of the global market share.
Coca-Cola Introduces seamless processes along all supply chains that make the company able to deliver a drink from a factory to a local store within 48 hours.
One of the company's innovations is using 3D printing to manufacture cans and bottles for its drinks.
With more than 900 facilities of bottling and manufacturing via the world, and some of the world's fastest production lines in factories, and logistics teams that consist of more than 100 people to ensure the seamless and safe journey of each bottle from factory to fridge, Coca-Cola has inspired a lot of other businesses to improve their supply chain management.

Walmart is one of increasingly important global giant marketplaces for retailers. Nevertheless, they constantly keep developing new ideas and strategies to improve their supply chain.
Walmart has simplified its supply chain and cut down costs by giving vendors responsibility for managing their products in Walmart warehouses.
In addition, Walmart implemented five types of cross docking by which they purchase the exact quantity of the product from suppliers and unload inventory from an inbound track to an outbound truck directly, then deliver it to customers without storing the product in any intermediate storage.

Apple is an American technology giant and trendsetter company that was founded on April 1, 1976 with headquarters in Cupertino, California, United States.
Over more than 40 years, Apple became the largest technology company by revenue, and the world's biggest company by market capitalization.
All that happened thanks to many reasons, one of them is the powerful supply chain management that makes it one of the most powerful, efficient models in the world.
Apple supply chain consist of many stages including research and development (designing new products and developing new technologies), concept testing for test products and quality assurance, Pre-launch stage to fix the founded issues and make prepayments to the suppliers, and finally the launch where the company make forecasts for demands for the next 150 days.
All of these practices make the supply chain of Apple the best in the world with much success.
5 Stages to Build a Supply Chain Management
There are five stages a traditional supply chain management go through:
Stage1: Planning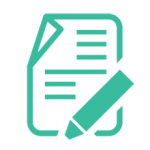 The process usually begins with predicting the future firm's needs and planning to match supply with manufacturing and customer demands for a product or a service, and developing product' design constantly.
Stage2: Sourcing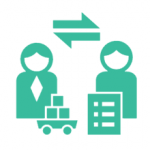 Strong relationships with suppliers are a vital part of supply chain management. The next step of building a healthy supply chain is choosing the right suppliers to provide raw materials and services needed to create the product throughout the manufacturing process.
In general, Key processes of SCM sourcing includes: ordering, receiving, and managing inventory, as well as ensuring that the raw materials meet the manufacturing specification that is needed for production of goods, and the supplier has the flexibility to comply with those needs on time and in good quality.
Stage3: Manufacturing
 Although it is not the final step of the supply chain management process, yet, the company at this stage transforms the raw materials to get the final product which is the ultimate goal of the manufacturing process.
The firms should organize the sub-tasks required to the manufacturing process such as: accepting raw materials, assembling the product, testing for quality, packaging, and scheduling for delivery to make production more efficient and reduce energy consumption.
Stage4: Delivery and Logistics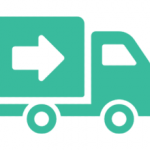 As soon as the final products are made, a company should get them into the hands of its customers and coordinate their orders. This can involve scheduled deliveries, make invoices, and receive payments.
On the other hand, firms should ensure delivering products across all channels having safe, inexpensive, and on time delivery ways.
Stage5: Returning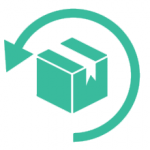 It is often called reverse logistics, it represents the process to take back defective items, excess or unwanted products.
The return transaction with the customer should be processed by the companies whether it is an error on the company's part or the customer is not satisfied enough with the product.
Businesses must have the capabilities to receive returned items, and deal with refunds for returns received.
If returns persist, the supply chain management process will be under risk of losing customer loyalty, and get their satisfaction low. 
Read also supply chain management KPIs
Conclusion
Whether being in a locally or globally competitive market, dealing with day-to-day product, services or even unexpected problems, without powerful supply chain management in place, no business can survive over the long-term.
Supply chain management enables you to monitor processes and reveal weaknesses to improve your supply chain efficiencies and grow your business.
New G Solution is the right choice for easy and seamless supply chain management operations.
From managing orders, syncing inventory, monitoring stock levels, to easy shipping and order fulfillment so you'll never have anything to worry about.
Try it now, get your trial.