Multichannel Selling Software

LAST UPDATE: MAY 27, 2021

6 minutes reading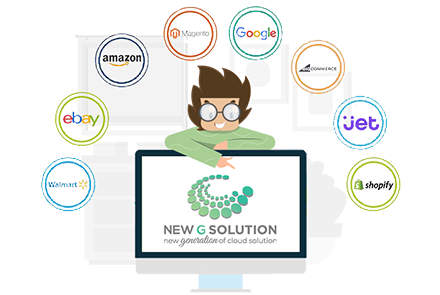 Adding more sales channels means increasing order volume, which means in turn more logistical challenges.
Selling on multiple channels and Inventory management along your supply chain from the vendor to the shipping carrier is a laborious process, and governing every part manually is virtually impossible without errors.
Centralization is a crucial need that helps alleviate issues and make sure that all your systems are a go, to achieve the best customer experience.
For this reason, you need something that helps you to optimize your supply chain and sync up all your processes. Luckily, technology has your back. this is where multichannel software comes in to centralize your operations across all channels, and sync inventory and order information, keeping all of your customers happy.
What is multichannel management software?
Multi-channel software automates and manages data flow between your sales channels, where it integrates your online webstore with marketplaces, shipping carriers, as well as managing inventory, order processes all from the same dashboard.
Features of Multi-Channel management software
The main purpose of the inventory management system is to provide you with accurate visibility of your stock levels giving you optimal stock levels at all times.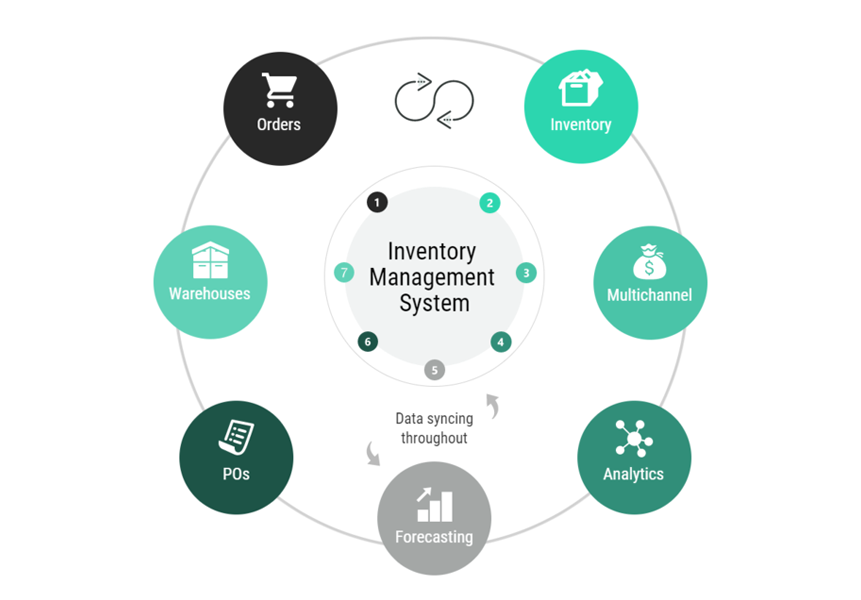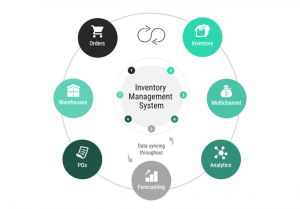 Inventory management systems optimize inventory control by managing purchase orders, managing re-order levels by knowing which products are faster to sell helping maximize warehouse space and avoid overstocking, as well as preventing having too many backorders where the spreadsheets and outdated tracking systems will not do the same.
Multi-Channel management systems streamline and centralize your orders across all your channels, you can import, view, track orders that come from disparate channels keeping your inventory synced to avoid overselling and make your customers happy by fulfilling their orders as soon as possible.
Multichannel management systems are now more likely to offer some form of accounting integration, the accounting software gives you a complete overview of your financial performance including assets, invoices, sales tax collection, profit and loss analytics, bank reconciliation, and other key performance indicators.
Multichannel management software integrates with your shipping carrier to provide your business with so many shipping options like faster delivery and better shipping rates available, printing shipping labels, tracking and canceling orders, on a single interface.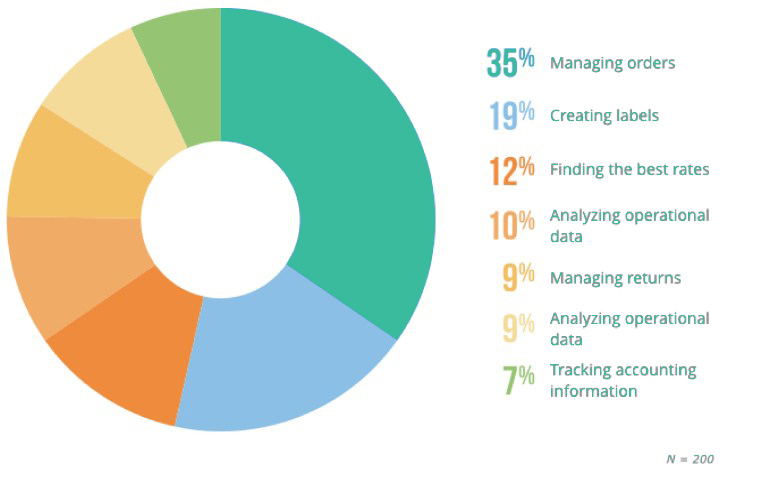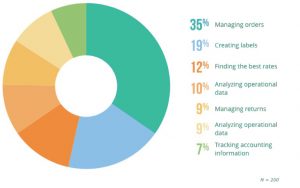 Many Inventory management systems are now being cloud-based. platforms may vary in product management; however, proper software enables you to create, manage, and edit new product listings or bundles. Moreover, import your listings easily and securely among channels, adjust the quantities of bundles items, and identify which products are making more profits, all in one and central solution.
Another important aspect to take into account is choosing an ideal solution that combines various integration in a single and simple interface.
Multichannel systems can be integrated with marketplaces, shopping carts, web stores, shipping carriers, electronic data interchange (EDI) providers, payment gateways, and Accounting solutions.
Smart multi-channel management software gives you insights about your stock movement by providing a set of reports that represent data movement because good data representation leads to better decisions of business.
Choosing the best multichannel management software
Finding the best multichannel management for all your business needs and operations can be a tricky challenge. However, here are some aspects make sure to consider when choosing the right one:
It is an important factor you have to make sure that multichannel management software supports integrations with various platforms like online marketplaces (Amazon, eBay, Etsy, etc.), shopping cart (Shopify, Magento, WooCommerce, etc.), third-party integrations, and so on.
In other words, your business data need to be Centralized and updated once, instead of input it separately into each channel.
It is a powerful feature that streamlines your operations and boosts your business making sales analysis much easier and faster.
When choosing multi-channel software, one of the most important things to ensure is what features does the platform offer?
A powerful inventory management software must offer a variant set of features such as Inventory syncing, order management, warehouse management, analytics functionalities, accounting integrations, shipping services, as well as a robust suite of reports.
Multichannel management software should offer suitable features at appropriate prices, make sure to browse all possible options of multichannel software concerning flexible and clear prices.
Get your plan at a very suitable price
You may get a demo about platforms features, but it is better to trial the software for yourself. make sure you can get a free trial to determine how the platform is appropriate against your needs.
Try New G solution now /Link for trial //
Is the interface attractive and user-friendly?
The last thing you need is to waste more intense time training your team on how to get the job done. make sure the software is easy to navigate with a user-friendly interface.
New G Solution
New G Solution is must-have multichannel selling software that makes managing multiple channels as easy as managing one.
It puts you in the driver's seat and lets you have full control over your business across multiple channels providing you effective features to boost your eCommerce, from order processing to inventory management, shipping services, and even Insightful reporting, an all-in-one software solution designed to meet the needs in supply chain management, as well as integration with many platforms allowing you to expand and grow your business and develop better relationships with your customers.
New G Solution software is easy, manageable, efficient, profitable, and gives you all you need to succeed.