Multi-Channel Retailing, Full Guide, Types, Benefits, and Complications

LAST UPDATE: JUL 16, 2022

6 minutes reading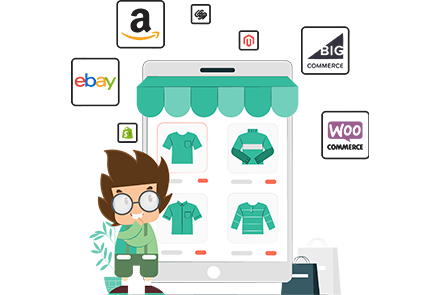 There is no doubt that being Limited to traditional brick-and-mortar stores is no longer enough. The focus on one channel is now a thing of the past as we are entering the new age of eCommerce.
With the spread of the Internet, eCommerce has blossomed, and the multichannel selling concept has taken a new twist in recent years.
The Internet changed the number of people shopping, new channels have been opened for shopping, and lots of options became available to shopping buyers.
More consumers are starting the experience of online shopping through marketplaces, online search engines, and comparison-shopping engines.
Therefore, retailers must have openness to new marketing areas to improve the sale of their products more efficiently than before.
Most online sellers may begin their journey to set up a shop through a website or marketplace. But many paths and touchpoints that are available for buyers make it necessary for retailers to start using the multiple channels strategy that is a wise choice for fast-growing companies.
So, forget about one channel for selling, and let's see why you should engage in multichannel selling.
What Is Multi-channel Retailing?
In the simplest of terms, multi-channel retailing refers to getting products to sell in the hands of potential customers. It is the ability to interact with the customers across multiple channels and offer various sales avenues to shoppers.
Multiple Channel strategy is a concept that is increasingly spread between shops and online companies, it can be defined as the process of selling the product across more than one channel, which is to sell your products via the Internet as well as selling through basic branches.
Multichannel retailing includes a mix of direct and indirect communication channels starting from your brick & mortar stores, eCommerce stores like Shopify, social media platforms like Facebook and Pinterest, marketplaces like Amazon or Walmart, comparison shopping engines, and mobile marketplaces for shopping on the go.
Statistics proved that this method increases sales by nearly 190% of the shops that settle for one channel.
Why Do Every Growing Business Need It?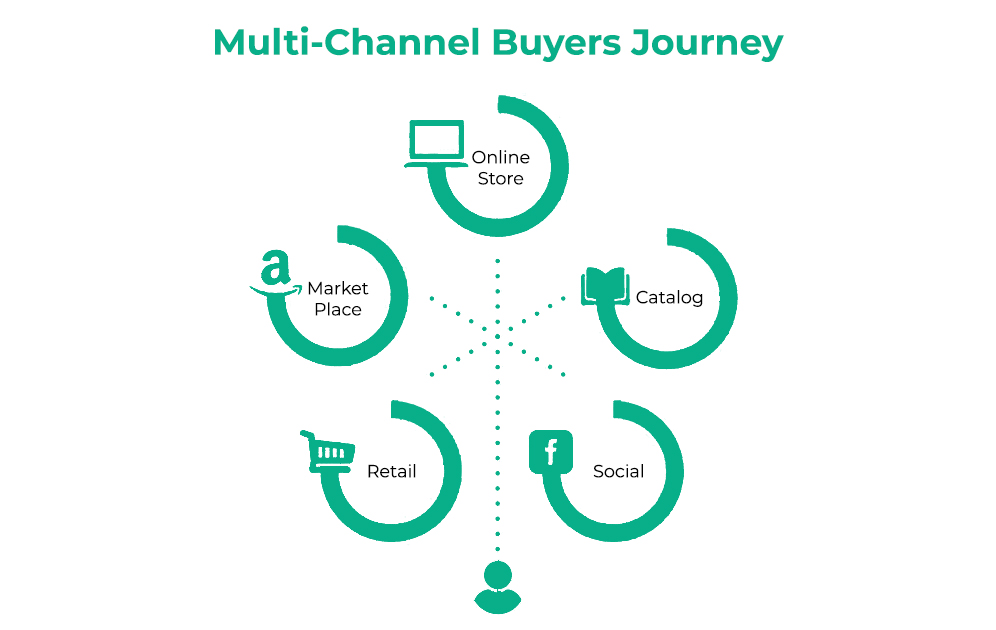 According to research done by McKinsey, Customers are using up to 12 devices and channels when shopping in stores for an item, 75% of them browse for items online making price checking.
almost 79% of smartphone users make an online purchase through their phone.
Multichannel customers spend over three times as much as single-channel customers, according to a report by Invespcro. In other words, when you offer more channels for shoppers, you leverage not just in terms of reach, but also about revenue boost.
Simply, multi-channel shoppers shop more. Thus, their loyalty to your brand is even more profitable over time.
Statistically, brands with ten or more channels sell at least once a week of nearly 50% of consumers who engage with. this number dips to 21% if they use four or fewer channels.
-73% of shoppers use multiple channels before making a purchase.
-brands that sell on more than one channel get a 190%+ increase in revenue.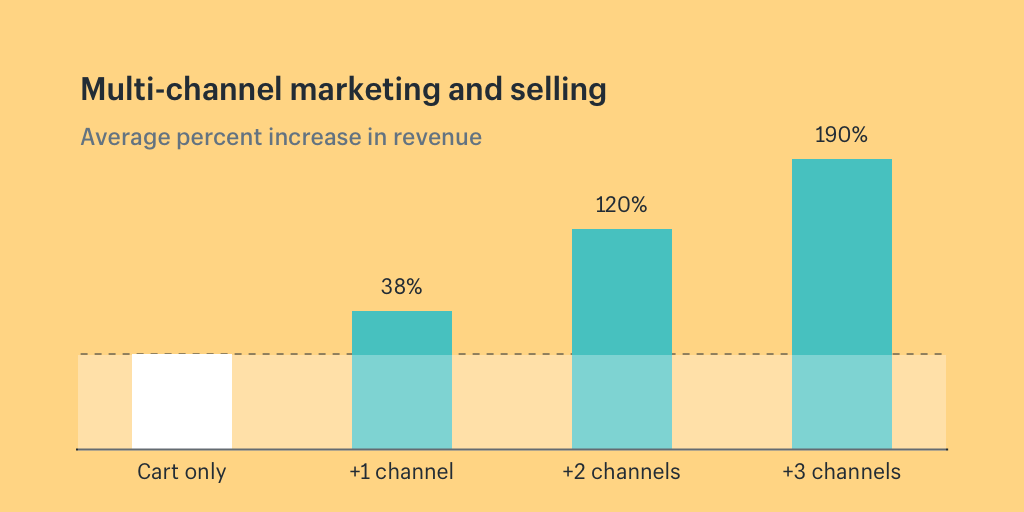 But expanding your business with more channels can do more than just increase your sales numbers, as a survey made by SAP confirmed the positives of multi-channel marketplaces that 75% of companies have increased sales, 62% said it gave them a competitive advantage, 64% upped customer loyalty.

Multichannel selling enables you to reach entirely new markets and shoppers where shoppers have many choices to choose from.
Retail contains many online marketplaces and comparison-shopping engines like Amazon, eBay, Walmart, Alibaba, Etsy, Jet, etc. But according to a recent study, social media networks like Facebook and Twitter are now the number one influencer of making a purchase decision.
A lot of eCommerce brands are relying on Google SEO to get new customers, as well as, almost (48%) online shopping queries arise from within online marketplaces like Amazon or Etsy, even Amazon shoppers compare pricing and reviews on different sites before they decide to buy.
However, new shoppers tend to be distrustful about your products, but placing them in such marketplaces sounds proof you are legitimate. Nearly 65% of shoppers say it is more comfortable to buy from an unfamiliar brand if it's selling on a well-known marketplace.
Benefits and Complications
Benefits of Multi-Channel Retailing
As the number of channels continues to rise with more ways to reach customers, selling on a single channel becomes outdated and has minimal reach with minimal profit.
So, with over 1.5 billion online who spend 3.5 hours on their smartphones, the need to embrace multichannel retailing has become a critical idea that comes with many benefits of multi-channel that embrace retailing. Here are some of them:
1-Target customers across different stages of the buyer's journey.
Deep understanding of your customer's journey and adopting a multi-channel strategy is crucial in the eCommerce world competition. Because unless hit by a strong urgency, A shopper who sees your product for the first time will not buy immediately from you.
Customers now are being driven from all kinds of channels, and the path of a customer is changing from one to one.
customers might discover your product through social media like a Facebook ad or an image on Pinterest, or perhaps through an influencer, they follow on Instagram.
In fact, more than 48% of buyers start their product search on Amazon or Google where shoppers who intend to purchase go directly to comparison shopping engines or marketplaces.
With mobile devices, Multi-channel retailing helps you to reach your customers wherever they are on their buyer's journey, where they can browse, read reviews, compare pricing, and discover and purchase items.
2- Leverage the power of search engines and marketplaces
eCommerce giants like Amazon, Walmart, eBay, and even Google are all competing on using powerful tools such as marketplace algorithms to create personalized shopping experiences to help shoppers find the right product at the right time and make faster purchasing decisions. Besides, the better search results, pricing thresholds, the availability of peer reviews, and product ratings make lesser-known brands stand out.
The trust factor of marketplaces is another reason that can directly influence sales, 53% of items sold on Amazon in Q2 2020 were from third-party sellers.
So, because one single channel doesn't scale your business anymore, avoid putting your business at risk of stagnation and create a store on these platforms if you haven't yet.
3- Diversity and expanding brand visibility
As the overall goal of any company is to build a bigger and stronger business as time goes by, eCommerce scalability could be much easier than you think compared to a brick and mortar business.
With a little incentive and support offerings for your customers, you can increase brand visibility and access new markets like online marketplaces, social networks, comparative sites, and mobile applications.
According to (Business.com) 87% of shoppers today use eCommerce reviews to decide whether to buy, and 77% of those shoppers buy online.
Shoppers are not ready to buy your product for the first time they see it, they often search out comparisons and read reviews.
Another survey done by BigCommerce says that shoppers aren't particularly loyal to any channel: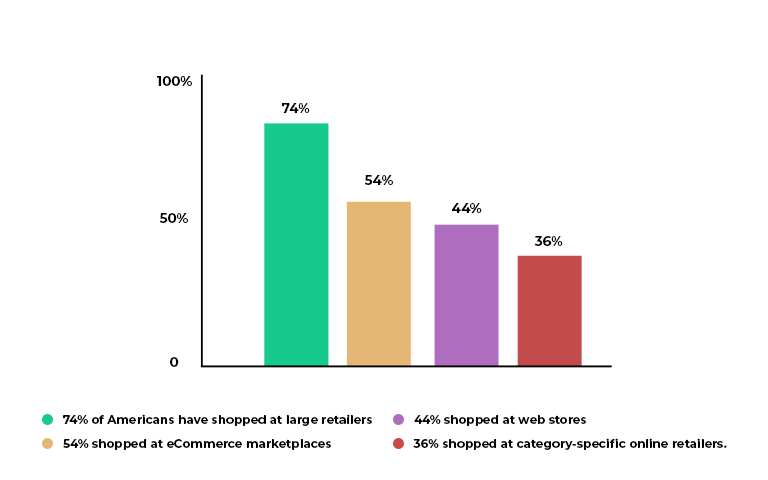 Multi-channel selling offers to increase your touchpoints and more opportunities to market your products, as well as let price comparison websites find and recommend you.
4- Data and analytics for sales optimization
A vast amount of data can be collected from different sales channels, it includes purchasing history, easy returns, interests, time, location, and device, and detail on demographics.
Doing data analytics can help predict your market trends and understand consumer behaviors to improve customer experience and know their expectations which is vital to creating sales strategy, effective marketing campaigns. Also, you can know which sales channels your customers seem to prefer and which they don't, so you can focus on optimizing your channels strategy.
5- New revenue sources
Increasing sales is the most prominent advantage that multi-channel selling makes. The benefit of multi-channel selling is putting your products in front of many shoppers as possible to access more customers where new customers mean new revenue streams.
Besides, multi-channel creates happier customers by making an easier, and more pleasurable buying experience for them where they can pick and choose how they shop. as well as keeping your business ahead of the competition being where your competitors are which increases your chances of winning and boosting your business.
Complications of Multi-Channel Retailing
Despite all statistics and advantages, we displayed above, yet multichannel selling doesn't come without risks and challenges that may face merchants when they decide to apply this strategy.
let's see what are the main disadvantages of Multi-Channel selling:
1- Targeting suitable channels
Before selling on a new channel, you need to make sure it is the right market, and it is relevant to the target audience. as well as it is not crowded with competitors.
2- Inventory management
One of the biggest challenges at selling in multiple channels is managing the stock levels, inventory management is crucial to your business.
You need a solution that syncs your inventory and centralizes quantities across all your sales channels in order to avoid overstock and overselling, in addition to keeping customers happy.
A skillful inventory management system can provide you with clear visibility of your inventory in multiple warehouses, process orders that come from various sources, and track shipments and returns.
see our inventory management feature.
3- Investment Requirements and Cost
Once you add more new platforms to your business, you should think about the cost as another factor to consider.
Investing in new channels requires more hours of work, in addition to setup costs, channel customization, and hiring employees to handle each channel process.
Unless you have a proper strategy in place, business growth will become a nightmare.
4- Multiple channels management and synchronization
Once you start selling on multiple channels, you should handle creating listing products in many places, an immediate influx of orders, managing returns, and deliveries operations.
The failure in managing all these things will threaten your business continuity across distribution channels.
Fortunately, multichannel management software provides your business central management of product listings, pricing items competitively, processing orders and returns from one solution.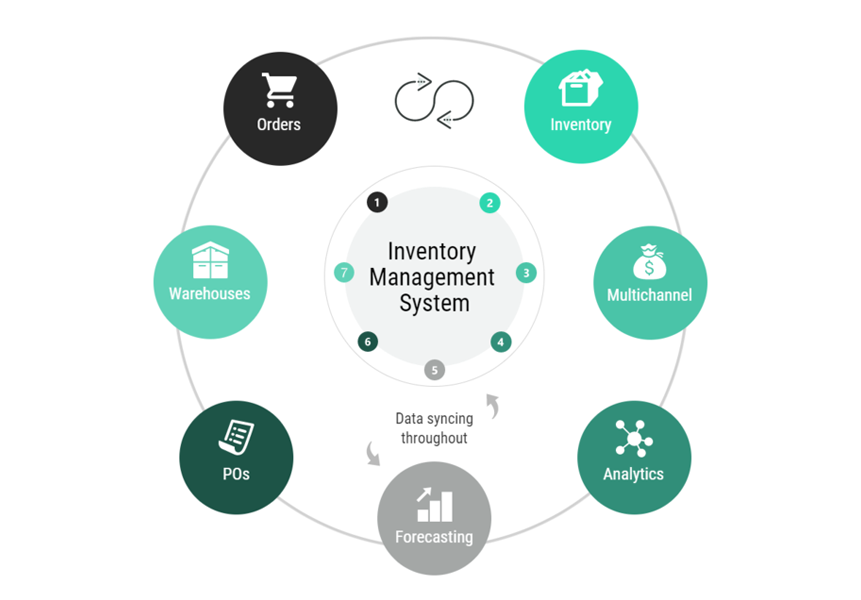 take a look at our multichannel management system.
5- Customer service experience
It is very essential for your business to support your customer with his journey across different channels.
Every channel has a different way of handling customer service.
Processing orders quickly across more than one platform from checkout to shipping is a big challenge for your business.
Using multichannel management software with order management features, your orders are processed quickly and delivered in a timely manner.
Types of Multi-Channel Retailing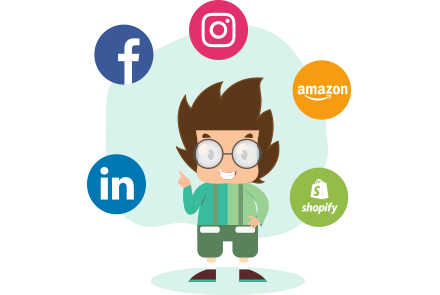 There is no doubt multi-channel retailing significantly increases sales and it is the best way to grow your online store and boost your reach in front of a larger audience.
But adding new channels has benefits and drawbacks, some channels work better than others through different stages of the buyer's journey. Unless retailers understand each channel and invest in the right one, it could potentially turn into an inventory and logistics nightmare.
There are different types of sales channels. A successful sales strategy lies in determining which channels fit with the seller's goals and customer needs.
These channels are:
Bricks and Mortar
This type of sale refers to the physical retail stores or business with traditional street-side that offers services or products face-to-face to its customers in an office or store in a building or other structure.
brick-and-mortar is still being preferred by consumers due to experience shopping and instant gratification when they purchase a product.
However, it is difficult for Bricks and mortar businesses to compete with web-based businesses because of the lower costs and greater flexibility that online businesses have.
Social Media Channels
37% of online shoppers use social media to research brands or products.
Many companies take advantage of Social media advertising channels to connect with consumers and promote their products.
Many of these platforms like Facebook, Twitter, Instagram, and others give the ability to place orders directly from posts and images by pressing the Buy Now button within the social media site without ever leaving it.
So, it is very comfortable for consumers to buy items, making shopping on these sites an interesting and easy process.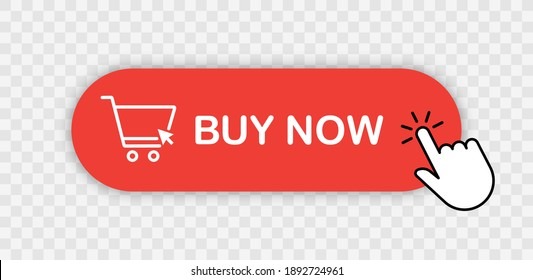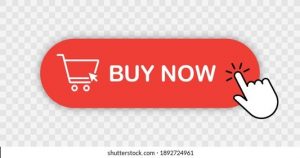 Your Website and Shopping Cart
An eCommerce platform is a software application that enables you to customize your webstore, it is the online equivalent of your retail shop.
Using an eCommerce platform allows you to control your brand look, your blog, take orders, market your product, and manage your webstore, sales, and customer lists.
Choosing the right eCommerce platform depends on the brand's needs. In fact, there are two types of eCommerce platforms: self-hosted eCommerce sites and hosted eCommerce sites.
Self-hosted Ecommerce
This type of hosting requires eCommerce store owners to manage the server hosting as well as maintain and update the website.
This method gives you more control and customization over your online webstore, but, also, you need a team of developers to deal with installations and website coding.
Magento and WooCommerce are top examples of hosted eCommerce platforms.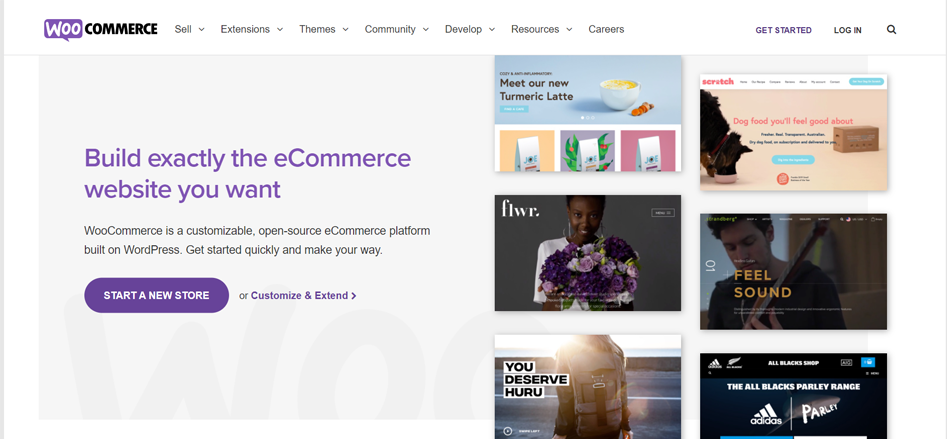 Hosted Ecommerce
They are cloud-based solutions where the platform manages the server, and the large part of maintenance, updates, and the security of your site.
choosing this type of platform offers you lower cost and 99.99% managed uptime annually.
Shopify and BigCommerce are top examples of hosted eCommerce platforms.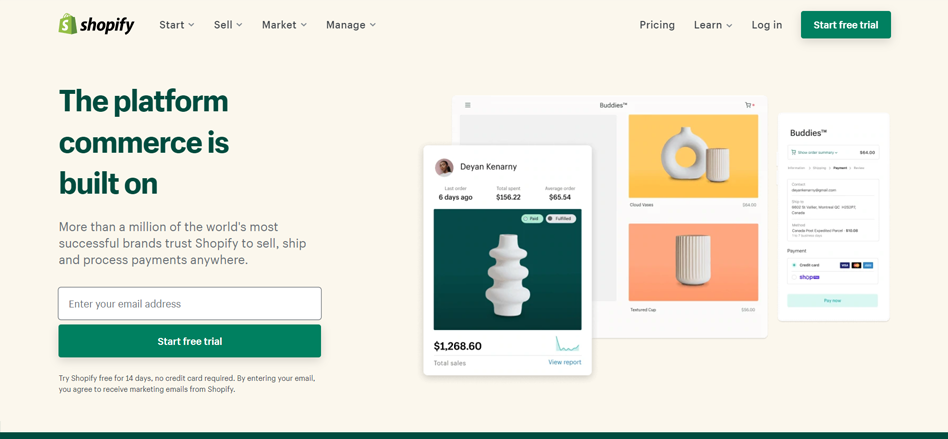 Comparison Shopping Engines
One of the most influential factors for shoppers to make purchase decisions is convenience, and get quick pricing information at their disposal.
Comparison shopping engines are channels where merchants can list their products on, then the product information appears alongside products from other retailers on a single results page depending on the shopper's search query.
This lets shoppers compare the offering from each retailer, shipping options, and then, select the one that is most appealing.
When a shopper clicks on any of your products, it takes him to your website to make a purchase.
Comparison Shopping Engines are an opportunity to promote your products in front of an ideal audience and attract new customers, in addition to taking on the competition and increasing sales as they can open a torrent of visitors and conversions.
Examples of comparison shopping engines are Google Shopping, Shopzilla, Shopping.com, Pricegrabber, Idealo.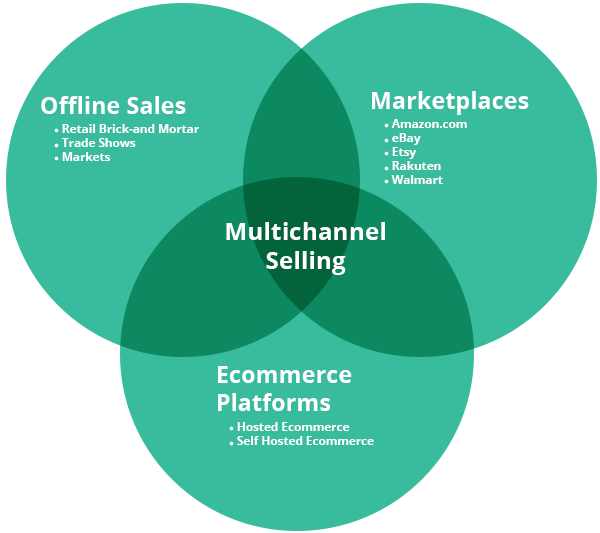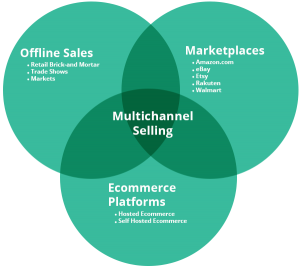 Mobile Marketplaces
About 82% of shoppers use their phones to research products online seeking for product information, reviews, and specs before making a purchase in-store.
The most popular mobile marketplaces are lyst, wish, Amazon shopping, eBay.
Online Marketplaces
You may have your eCommerce site, but why do not you take advantage of hundreds of millions of customers who visit the huge Online markets daily.
Online marketplaces are another type of eCommerce platform that has changed the retail game's rules since it appeared.
These marketplaces are considered the primary type of multichannel eCommerce and offer new opportunities to online retailers worldwide.
Choosing the right marketplace in establishing your business is critical to success.
There are different types of online marketplaces, Amazon, eBay Etsy, and Rakuten are the most famous marketplaces in the world which you can consider as sources of additional customers and profits.
An Overview of Global Marketplaces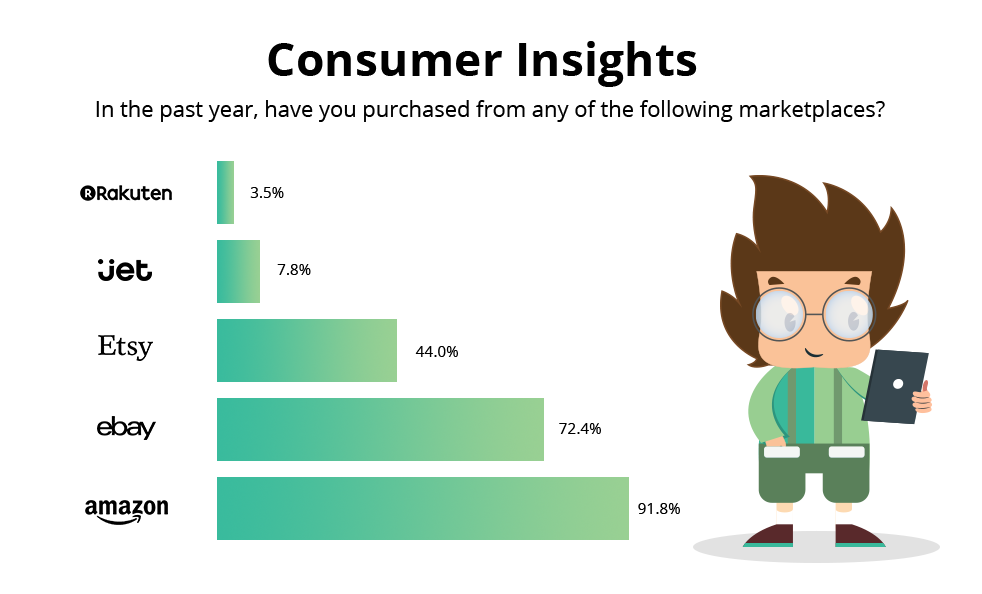 Amazon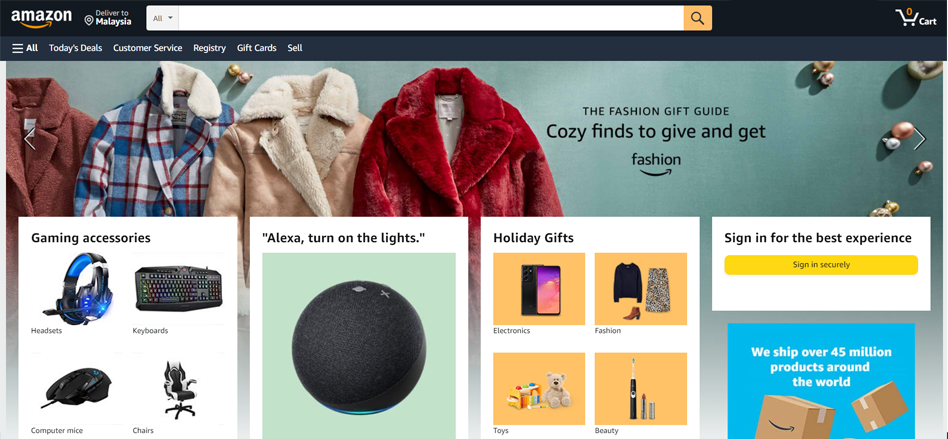 Amazon is the largest eCommerce marketplace in the world, with nearly 85 million different visitors per month and 50% of inventory sold by third-party sellers, in addition to its brilliant fulfillment service Fulfillment by Amazon (FBA) the matter that makes it a must-sell marketplace.
Moreover, the customer experience is a huge value thing to Amazon, especially with returns and refunded.
But it is not easy to succeed in Amazon, due to being an extremely crowded marketplace, and the competition is enormous in every category.
See our integration with Amazon
eBay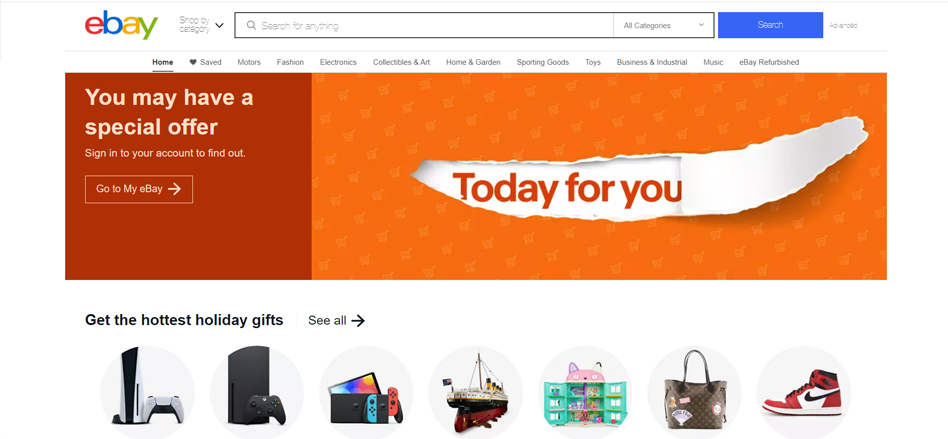 eBay is one of the top global marketplaces worldwide. Like Amazon, it has a huge base of different shoppers with an easy-to-use interface for selling.
Another feature that eBay offers is auction listings, where you can list your product and the customers can bid on it. The customer with the highest bid will win the auction. Additionally, eBay pushes for highly targeted results, so the advertised products appear in the 4th and 5th places in the search results.
eBay is becoming more competitive when Amazon is raising Prime fees again. However, eBay has become frustrating for some retailers because of the changing policies and the constant rise of fees.
See our integration with eBay
Jet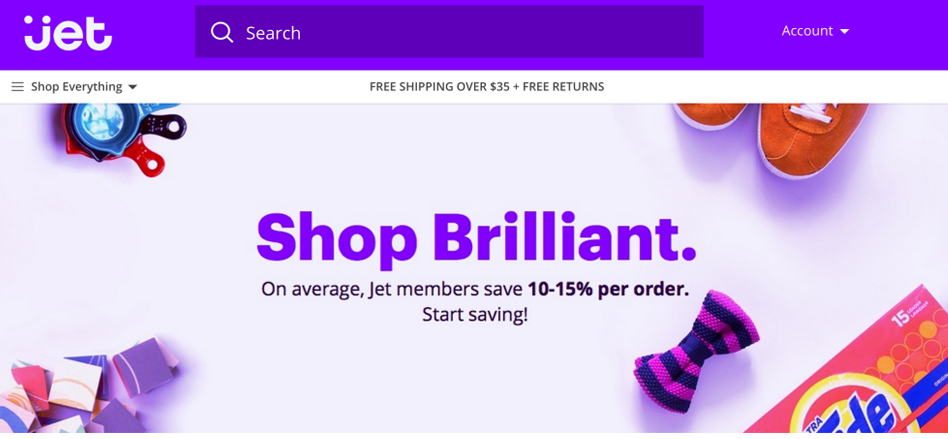 The core feature that Jet was famous for is its smart basket technology relies on using sophisticated software and algorithms to get the cheapest price, the real-time pricing algorithm was pricing the items depending on their distribution centers.
As a result, Jet offers significant discounts (up to 15 percent) over other e-commerce sites.
Lately, Walmart acquired Jet brand and shut down Jet.com on June 4, 2020, and Jet became a part of Walmart's eCommerce.
Walmart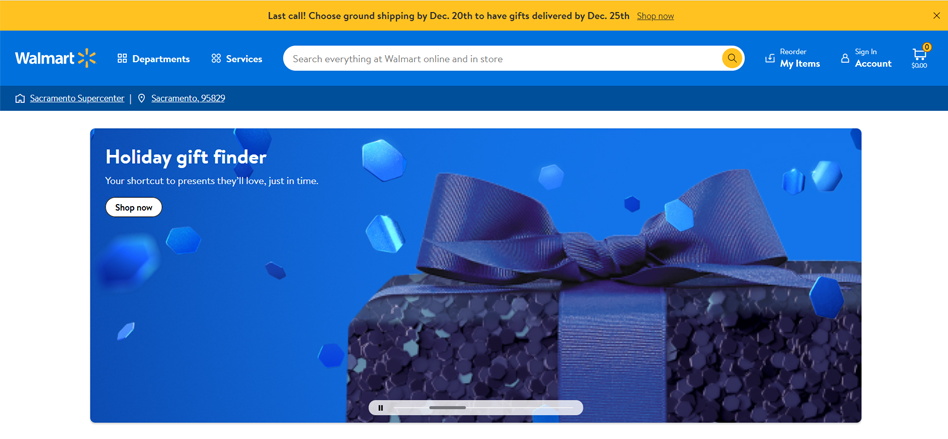 Walmart is still the world's largest retailer and an important eCommerce platform. Merchants can get new doors for revenue opportunities due to the increasing sales of Walmart and its commitment to new technologies. Thus, it is a disadvantage not to add this channel to your business.
Walmart has FedEx Advantage program which offers a 37% discount for orders made on Walmart Marketplace and shipped through FedEx, and 50% off discounts on multiple FedEx international shipping rates when shipping from Walmart Marketplace Canada and Mexico.
See our integration with Walmart
Etsy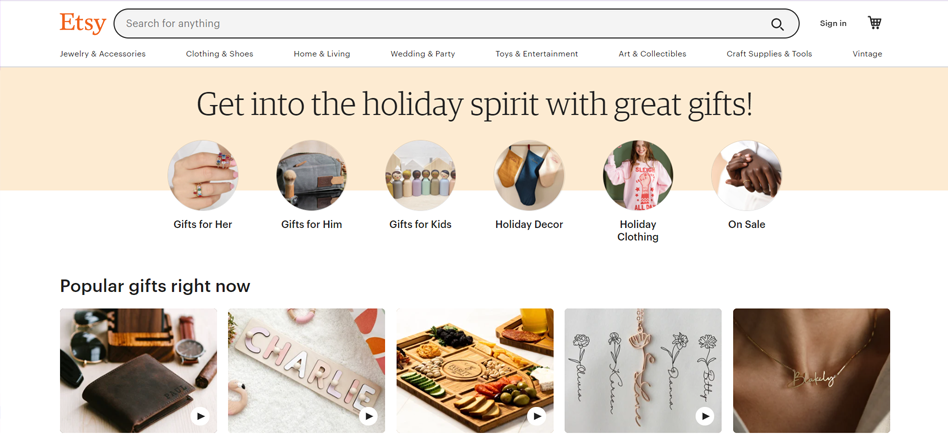 Etsy is an online shop community for artisans, small businesses, and business owners, focused on selling hand-crafted and vintage goods.
Its categories include jewelry, crafts, arts, artisan candies, baked goods, and more. Customers often pay a premium tending to value creativity, artistry, and quality over other factors.
It is easy to launch a store on Etsy, however, vendor fees can add up quickly, as well as the specification of categories makes it very competitive.
See our integration with Etsy
Rakuten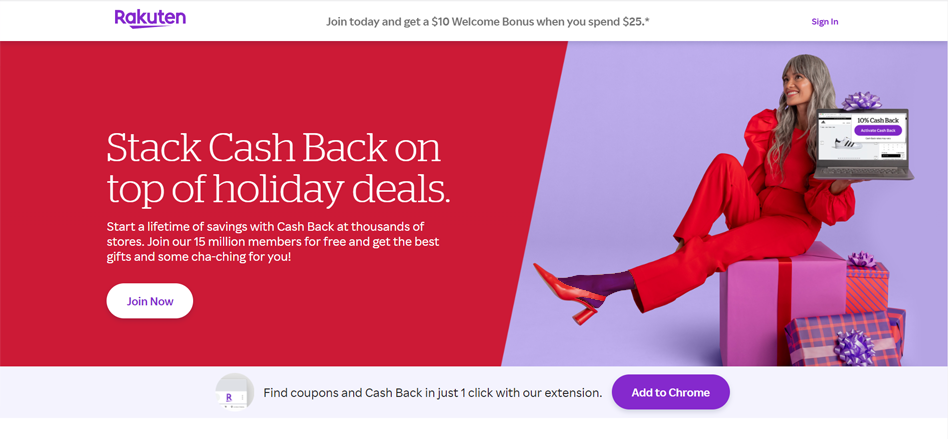 The Japanese Giant Platform for Ecommerce that was formerly known as Buy.com, offers a wide range of product categories like beauty, home furnishings, electronics, sporting goods, office supplies, and so on.
The selling program on Rakuten.com Costs $ 33 monthly, besides the $ 0.99 / Item fee.
See our integration with Rakuten
How to Create an Effective Multichannel Retailing Strategy?
There are a few steps to take in consideration in order to create a decent multichannel marketing strategy. 
Identify your targeted customer group
Analyze your data from all your data sources and predict your customers' future behavior based on their behavior and interests.
Choose your appropriate channels.
As soon as you know your customers, it will help you choose the most effective channels to reach them.
Create consistent messaging
An effective multichannel marketing strategy uses a combination of typical such as: websites or physical storefronts, sponsored media and other paid ads, social media, text messaging, and more to deliver users a consistent message and a similar experience across all channels.
See our multichannel selling software features. 
Track customer engagement
You can use Customer Relationship Management (CRM) software to track your customers' reactions with your campaign and their interest.
These tools help you to steer your campaign to maximize ROI.
Retarget
You should have a retargeting strategy to reclaim customers who bounced off and leave your website without making a purchase.
New G Solution and Multi-channel Retailing
New G Solution allows you to leverage multichannel marketing to reach your customers at every stage of the buyer journey across all your channel sales.
Our system helps you expand your eCommerce online store and promote your products through diverse platforms like Amazon, Walmart, eBay, and more.
New G Solution gives you the ability to maintain a competitive advantage and keep your profit margin healthy.
Want to know more about us? contact us, get your free trial now.