The Advantages of Shopify: Why to Choose Shopfiy for Your Ecommerce Website

LAST UPDATE: JAN 10, 2023

5 minutes reading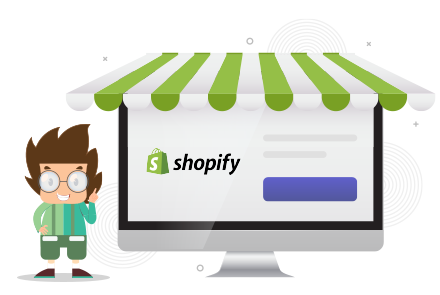 Choosing an online retailer is a significant choice. Your webstore is the foundation of your entire eCommerce operation, thus picking the best platform is crucial. Several major businesses have emerged as the front-runners for hosted platforms as the popularity of eCommerce has skyrocketed.
When it comes to top-notch eCommerce stores, WooCommerce, Magneto, BigCommerce, and Shopify are a few of the names we frequently hear mentioned. While every business has its own special factors to take into account, Shopify regularly emerges as the best all-around option.
What is Shopify Great for?
For eCommerce companies that offer products or services that need little configuration, Shopify is the best webstore platform. Selling a single item or several items at once is incredibly simple on Shopify. Advantages of Shopify can be used by companies that offer both physical and digital products.
Shopify is a great choice if you offer things that come in a limited number of colors, materials, or sizes (keep in mind, the built-in variation support maxes out at 100 variations). Shopify is a terrific option that provides a wide range of features and themes, regardless of how many products you are selling.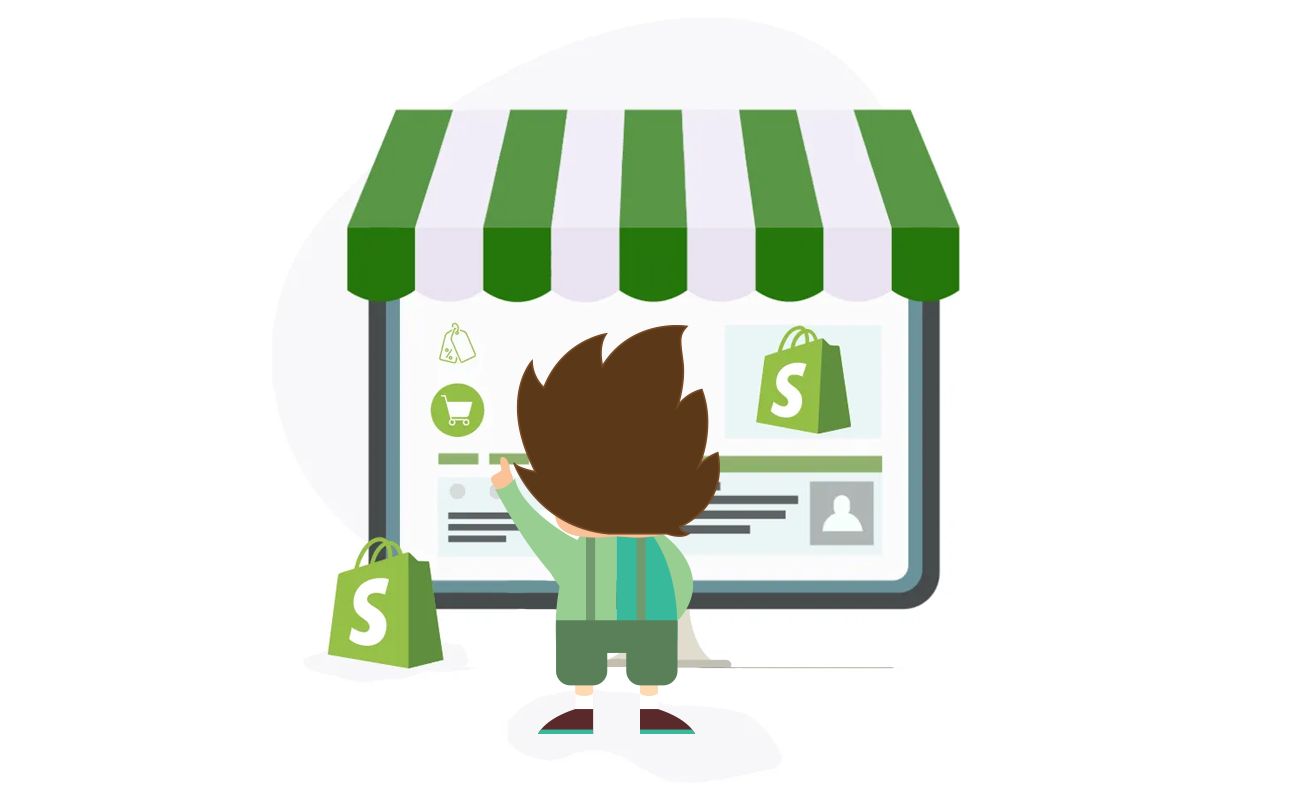 How Is The Advantages of Shopify Different from Other Platforms?
Selling goods online rather than in physical storefronts has completely altered the business landscape thanks to e-commerce. Consequently, it is necessary to create online shops that perfectly balance form and function.
Nowadays, similar services are provided by platforms like Shopify, WooCommerce, and Magento. But in my view, utilizing Shopify would have advantages.
Gain insight from our past blogs about eCommerce
Easy to setup
Appealing designs
App Integrations (multiple)
Security
Page load speeds
Tools
Mobile responsive websites.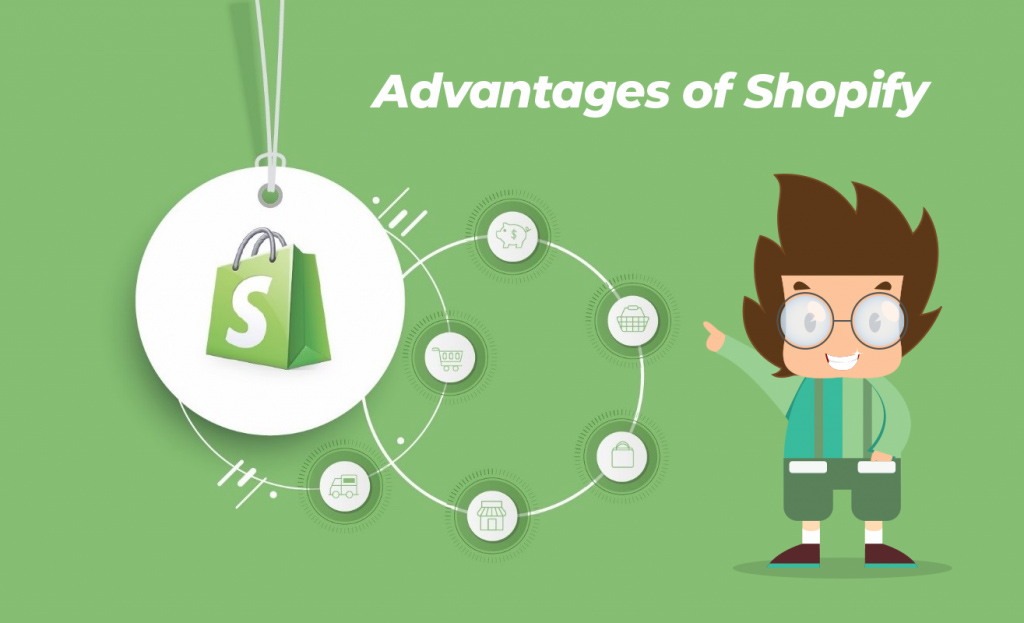 The Top 7 Advantages of Shopify
Quick & simple to set up & utilize
There is No tech issues
Secure & trustworthy
 24/7 customer support
Customizable
Shopify App
Tools for SEO & Marketing
Quick & simple to set up & utilize
Shopify provides a simple method for swiftly launching an online store without the hassle of infrastructure and the associated expenditures that come with self-hosted platforms like Magento.
Since all the elements are rationally structured, the admin interface is clear, user-friendly, and quite intuitive. On the Shopify website, you may also find a wealth of documentation and video tutorials. Really, all you require is a saleable item.
There is No tech issues
happy news A basic Shopify store may be launched without any technical knowledge because Shopify handles all software and hosting.
This not only makes it simpler to get started, but Shopify's hosting is probably faster and more secure than you could achieve on your own, and it can easily handle any traffic spikes you might experience.
Additionally, Shopify handles all software updates. Therefore, you no longer have to worry about technological concerns and can concentrate solely on selling.
Secure & trustworthy
If you run an eCommerce business, you will have to deal with impatient clients and sensitive customer information, such as credit card numbers. This means that your website must be quick, safe, and always accessible. The reliability that is offered by a hosted solution is one of its major benefits. Your store and shopping cart will always be accessible thanks to Shopify, which will also take care of all server upgrades and maintenance.
24/7 customer support
Customer service is a priority for Shopify. Because they are accessible around-the-clock, every day of the week, and they respond quickly, your company is never left in the dark.
You can contact us by phone, email, or online chat. There are also numerous community forums, a wealth of information in the Shopify Help Centre, and a variety of sophisticated Shopify University guides.
Customizable
There are 160 mobile-responsive, free and premium themes available in the Shopify Theme Store, plus hundreds more on websites like Theme Forest. By altering the code, each theme may be completely customized. So, it's easy to create a lovely and distinctive online store that fits with your company identity!
Shopify App
You may add a wealth of features to your shop by using the apps available in the Shopify app store. In-depth analytics, printing labels and packing slips, integrating with accounting software, shipping programs, social media sites, and adding reviews, loyalty programs, customer wishlists, are just a few of the features you may use with marketing tools. Whatever you want to do, there's probably an app for it with over 1,500 options. Though many are offered without charge, more than half do.
Tools for SEO & Marketing
Having a lovely online store is great, but if no one visits, you'll soon have to draw down the virtual shutters. Shopify's strong Search Engine Optimization (SEO) tools, which can help your website rank higher in search results so buyers can find you, are another of its key selling factors.
Additionally, you may use sophisticated analytics to find out where your clients are coming from and adjust your marketing strategy accordingly. You could want to enlist the aid of an SEO company.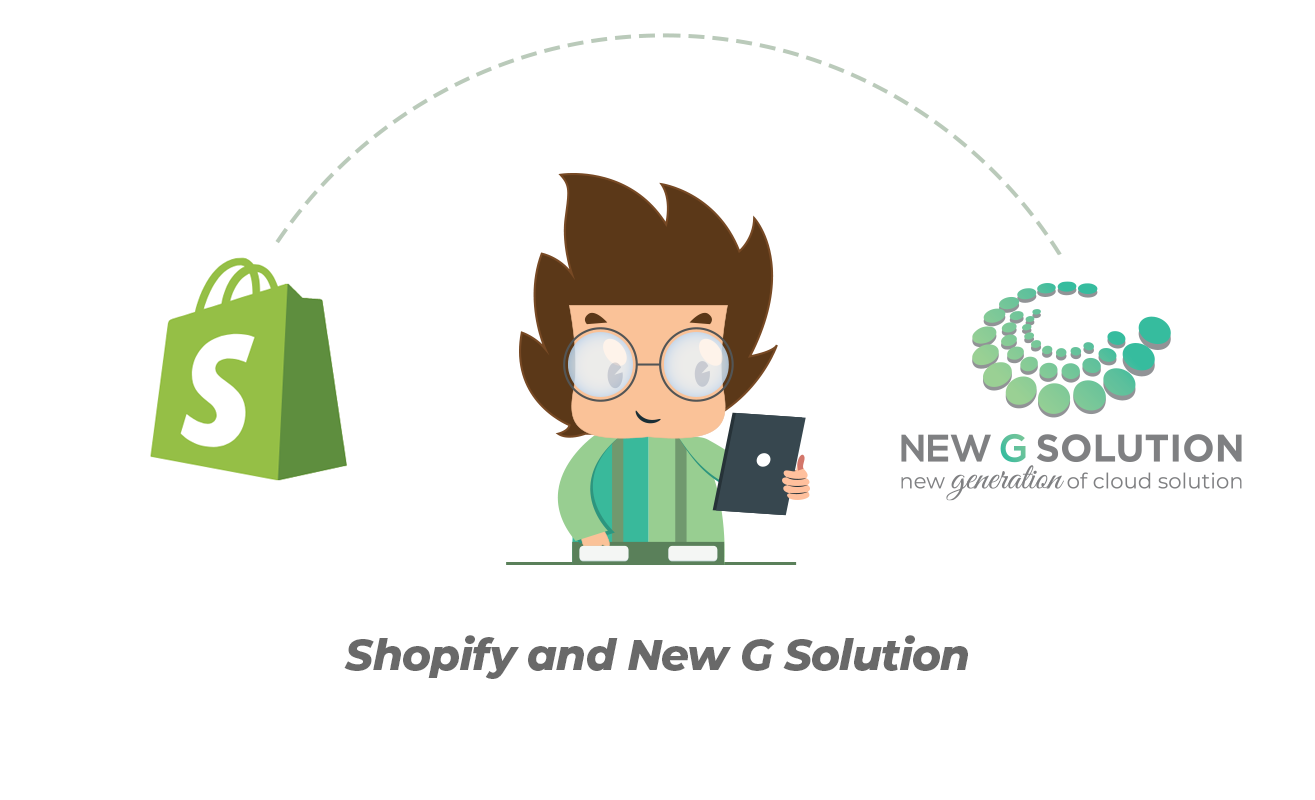 Shopify and New G Solution
Shopify is, to put it simply, designed for online sales. You can manage your entire eCommerce business on one platform by using integrating Shopify with New G Solution For your Shopify-hosted eCommerce site, we make listing administration, order fulfillment, inventory & synchronization, and warehouse management simpler than ever. By getting in touch with us HERE,  or begin your free trial right away.