Reduce Cart Abandonment: Best 7 Strategies for Online Stores

LAST UPDATE: MAY 6, 2023

10  minutes reading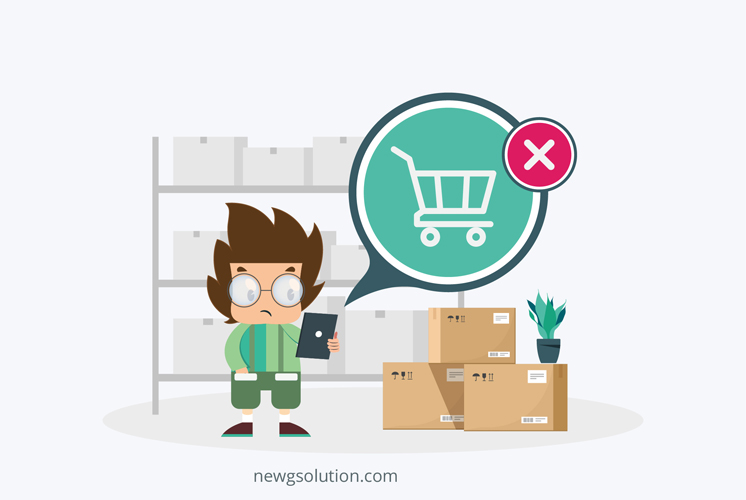 Have you ever put an item in your online shopping cart but then decided not to buy it? Perhaps the shipping costs were too high, or you didn't want to use a different method of payment.
In that case, you are in good company. Data from the Baymard institute shows that over 70% of online buyers have abandoned carts at some point.
In this article, we'll look at some of the methods shown to help businesses reduce cart abandonment.  There is a lot that e-commerce companies can do to reduce cart abandonment, even though it is inevitable that not all customers will complete a purchase.
What Is Cart Abandonment?
Let's start by defining shopping cart abandonment. It's a metric for determining how many people visit an online store and place an item or items in a virtual shopping basket before leaving the site without making a purchase. Businesses hate it when buyers indicate interest in their products by adding them to a virtual shopping cart, only to abandon them later.
Recent data shows that nearly eighty percent of online customers who add products to a cart then leave the site without completing their purchase.
What Is a Good Cart Abandonment Rate?
In all markets, the average rate at which shoppers abandon their carts is 69.57 percent.
If you search for "shopping cart abandonment rate" on Google, you'll get results from a wide range of studies. The lowest number I've seen is 56%, and the highest is 81%.
Cart abandonment rate can range broadly depending on the type of business, the industry, and the nature of the products being sold.
For many online retailers, a good abandoned cart rate would be between 2%-8%, but this can vary depending on the industry… For example, it may be higher for luxury goods and lower for everyday household staples.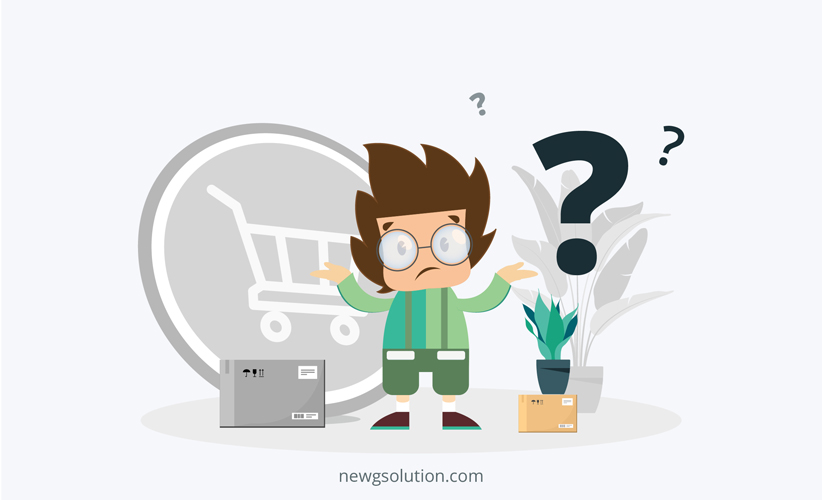 Common Shopping Cart Abandonment Reasons
Customers' patience wears thin when the website is difficult to navigate or too many steps are involved in completing a purchase.
Need Account Creation:
Account creation requires more work. Especially if they only want to make a one-time purchase, customers might not see the benefit. Yet, companies frequently require account creation to retarget clients with emails and increase lead generation.
First-time purchasers may be hesitant to provide their email addresses or enable the corporation to record their payment card details. From the perspective of the customer, opening an account entails memorizing yet another password.
Protracted Or Complex Checkout Procedure:
The optimal checkout process is frictionless and effortless. The standard checkout procedure consists of the following steps: shopping cart > billing information > shipping information > shipping method > order preview > payment > confirmation.
A checkout process that does not adhere to a logical order of steps can discourage customers. As will require an excessive amount of data to complete the transaction, such as the customer's mobile number, date of birth, or gender.
No Discounts or Coupon Codes Are Available;
Numerous e-commerce businesses offer discount coupons or other incentive schemes for account creation to first-time customers. If your competitor offers incentives and you do not, your customer may choose to do business elsewhere.
Unanticipated Shipping Fees:
Nothing discourages consumers more than unanticipated fees added at checkout.
In fact, according to a study by the Baymard Institute, 48% of customers with actual purchase behavior (i.e., those who aren't window shopping) abandoned their shopping carts due to excessive additional costs (shipping, taxes, and fees).
To compete with Amazon, massive retailers such as Target, Walmart, and Best Buy have made free two-day shipping standards, causing clients to expect the same privileges somewhere else.
Delivery Times Exceeded Expectations:
Some online retailers do not disclose an item's estimated delivery date until the time of purchase. Typically, delivery time is dependent on the location of the customer, especially for enterprises that ship internationally.
Remember that suitable delivery windows are decreasing. According to a poll of more than 1,000 U.S. consumers conducted by Alix Partners, consumers are ready to accept a max delivery window of 4.5 days, down from 5.5 days in 2012.
Yet, this also relies on the thing in question. Bespoke goods will take longer as they are built to order. Perishables and household goods should be delivered swiftly to ensure food safety because customers frequently place urgent orders for them. In comparison, delivery windows for durable goods such as furniture are somewhat more flexible.
Returns And Refund Policy Ambiguity:
Due to the inability to see and feel a product before purchase, online shoppers assume a certain level of risk. Especially for expensive purchases, customers need assurance that they can gain a refund or exchange the product in the event of a defect or if the item is subpar.
Providing a generous return policy or a longer return window instills confidence.
Lack Of Desirable Payment Options:
Because of widespread worries over data theft and the prevalence of non-contact payment systems, customers desire diverse payment options (think smart watches and digital wallets).
Apple Pay, Google Wallet, PayPal, and other digital wallets enable customers to shop online without disclosing credit card information to merchants they may not trust.
Through third-party providers such as Klarna, many ecommerce stores offer interest-free buy now, pay later plans (also known as "post-purchase payments"), which facilitates the ability of consumers to afford larger purchases.
Payment Safety Worries:
Red flags such as an out-of-date website layout, the absence of an SSL certificate, an unknown brand name, or an unfamiliar online payment can deter customers from making a purchase.
18% of consumers are hesitant to provide their credit card information to ecommerce sites they do not trust, per the Baymard Institute.
A lack of social proof, such as reviews, testimonials, and other user-generated content, makes it difficult for customers to have faith in your business.
Limitations On Product Quantity:
Customers do not want to add items to their shopping cart only to discover later that they cannot purchase them due to purchase limits or limited product availability.
If a product is running low or if you're restricting item quantities on purpose, indicate this on the product page; don't surprise consumers at checkout.
Comparative Purchasing:
Customers can at any time find an identical or comparable product from a competing product with just a few clicks due to the ease with which they can compare prices and products from various brands online.
If the competitor's offer is more enticing, for example by providing discount codes or faster shipping, your potential client will abandon their buy. This is why it is advantageous to frequently examine what your rivals have to offer, particularly during busy purchasing seasons.
Problems With the Loading Speed and App Performance:
People lose faith in your goods or service if your website's interface is complicated or if it is slow.
75% of consumers, according to a Stanford study on web credibility, judge the credibility of businesses based on the design of their websites. Remember to increase your website's uptime and accessibility by the holiday shopping season.
In addition, conduct cross-browser and cross-device tests to guarantee that your online store is compatible with all browsers and devices. You can discover reports on the performance of the website across devices using Google Analytics: Audience > Technology > Browsers and Operating Systems or Audience > Mobile > Devices.
What Can Be Done to Reduce Cart Abandonment Rates?
Retailers have a variety of options to reduce cart abandonment rates, from giving customers all the information they need to make purchases simple on any device.
There are a few methods to reduce cart abandonment rates, let's see:
1. Reduce Complexity in The Buying Process.
That is a roadblock to them making a purchase. Also, it can make or break a business transaction. When this process takes too long, customers become more likely to abandon it (and the more hoops they have to jump through).
You can increase conversions and reduce cart abandonment by streamlining the checkout process. Provide a guest checkout option instead of requiring customers to sign up for an account or login before making a purchase.
2. Provide A Variety of Payment Methods.
Just recall your most recent purchasing experience. Were you also reaching for the same credit card? Is PayPal your only method of payment, though?
Each has its own favored manner of making monetary transactions. Some shoppers, for instance, carry a certain credit card in order to rack up the most possible reward points at each purchase. Some shoppers would rather not have to re-enter their credit card details for every purchase and instead choose a "buy now" or "one-click checkout" option.
3. Boost Your Customer Service by Using Chatbots.
The need for a unique online experience is strong among consumers. If they don't get an answer quickly or don't find what they're looking for, they'll leave your site for another that better meets their needs.
Customer service can be boosted through chatbot platforms by providing instant, customized solutions to consumer questions. In addition, they can fix anything that might make a customer leave their shopping basket unfinished.
4. Make Sure the Checkout Process Is Secure.
Customers' names, emails, credit card numbers, and shipping addresses are just some of the personal details you gather as an online retailer.
Including points of trust on your website will help to reduce cart abandonment as a result of visitor mistrust. Start by concentrating on the security aspect of things. Certain applications, for instance, include the option of installing an SSL certificate, which verifies the safety of transmitted financial data.
5. Product Pages Should Include User Feedback.
Trust can also be cultivated through the use of "social proof," or examples of happy consumers. Reviews from the general public, endorsements from notable figures, and testimonies from satisfied customers all constitute social proof.
According to research conducted by the Spiegel Research Center, the number of prospective buyers for a product increases by 270% when at least five reviews are posted beside the product.
6. Boost The Page Loading Times.
As your website serves as your store's front, it's important that it presents a positive first impression. Plus, today's consumers have come to anticipate instantaneous page loads from the retailers they patronize online. Slow loading times on a website can be quite frustrating for visitors, resulting in lost business and unhappy customers.
When determining a site's overall position in search results, page speed is one factor that search engines take into account. If your e-commerce page loads too slowly, potential customers may not bother returning. If you have fewer people finding your site organically, there will be fewer people who are ready to buy from you.
A customer's choice to buy can be impacted by even a few seconds of lag in page load time. If your online store takes longer than five seconds to load, you should check it with a page speed insights tool.
7. Reactivate Dormant Customers with Cart Recovery Emails.
It's conceivable that some customers may still abandon their carts even if you adopt the aforementioned tactics. Life has a way of getting in the way of everyone's best intentions. Nonetheless, remarketing advertisements can be useful in this situation.
Retargeting campaigns are highly effective at reducing cart abandonment because they help customers remember where they left off and are more likely to finish their purchases. Emails aimed at recovering abandoned shopping carts, for instance, have been shown to get significantly greater open rates than other types of email marketing.e
Conclusion
Abandoned shopping carts can be reduced in some cases. There will be less churn if your website is optimized, your store is simple to use, and you offer multiple convenient payment methods.
Unfortunately, there are situations in which abandoned carts can never be retrieved. You can tell the difference between window shoppers (those who leave without starting the checkout cycle) and customers with buy intent (those who abandon due to difficulty on your website) by analyzing your conversion funnels.