Full-Guide About Digital Sales Channels

LAST UPDATE: NOV 23, 2022

10 minutes reading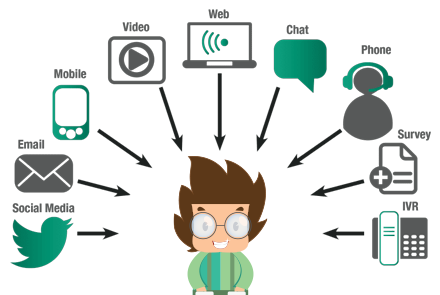 Should SMEs utilize online sales platforms in addition to their conventional brick-and-mortar stores, outbound sales staff, and partner channels? What are the most effective digital sales channels, if any? Whether you run a manufacturer, distributor, or retailer business, implementing digital sales platforms is probably a smart choice.
Let's dive into the advantages and challenges of digital sales channels, provide some examples, and discuss how to use them.
What Do Digital Sales Channel Mean?
Your clients can purchase your products online through a digital sales channel.
It can be through a B2B sales portal that enables digital ordering from your on-account customers.
That could involve selling through an eCommerce store that is connected to your website and is powered by a system like Shopify or Squarespace.
Selling on one of the reputable B2B or B2C online marketplaces could be the solution.
Or it can entail using social commerce to direct consumer sales.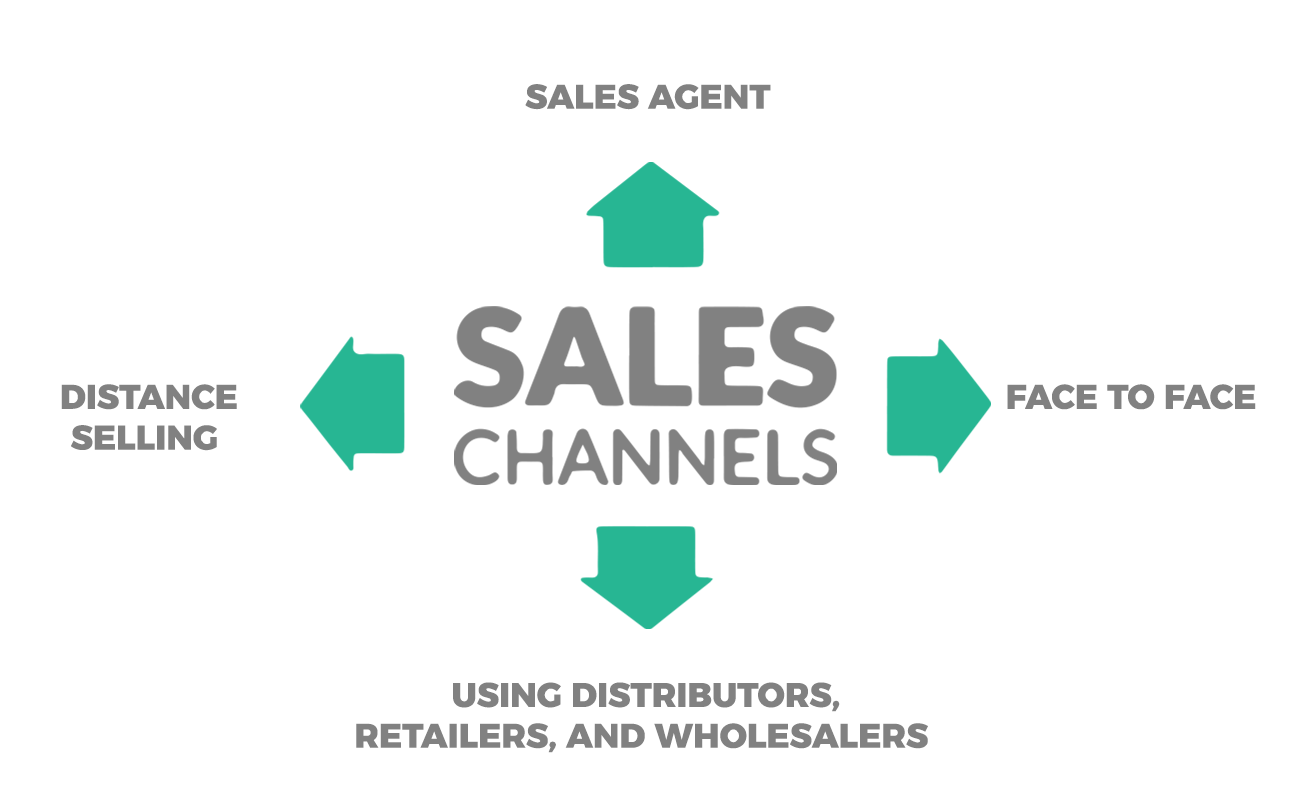 What Are The 4 Digital Sales Channels?
1. Face to Face
Direct sales to customers are made through this kind of digital sales channel. A company that uses this kind of channel benefits from learning directly from the customer how they feel about the product, and it aids in developing a personal connection with the customer.
In contrast to other channels, a face-to-face salesman may explain how a product should be used, thus highlighting the benefits of this kind of digital sales channel.
Despite the many benefits, face-to-face selling is the most expensive of all channels due to its high cost. Additionally, it requires additional time from the staff of the company. The ideal method is face-to-face
When promoting sophisticated and expensive products
To make the first move with a significant potential client
When it's time to improve commercial ties
2. Using Distributors, Retailers, and Wholesalers
A more economical way for firms to contact their customers is through middlemen who offer their products. A company may decide to sell its products to a sizable wholesaler who stocks comparable products to benefit from the wholesaler's existing relationships with clients. Many companies use a chain from wholesalers to retailers to consumers because it is successful.
3. Distance selling
This suggests that a company must sell its goods via the internet, telephone, digital television, or mail order. Distance selling is gaining traction, and e-commerce is expanding daily. Although cost-effective, distance selling might be constrained by the absence of physical interaction.
4. Sales Agent
Companies can avoid the time-consuming and expensive process of hiring and training new staff by using sales agents. A sales agency consists of individuals with the necessary abilities.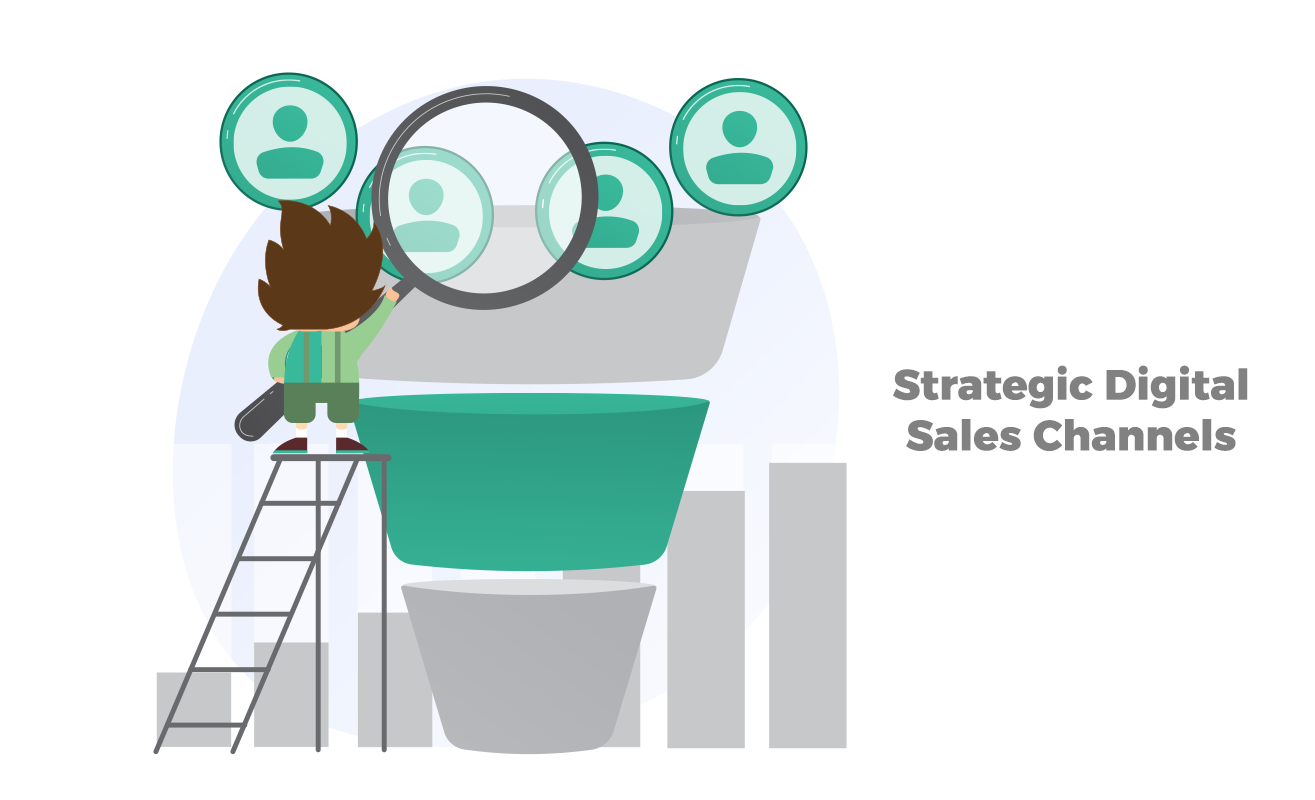 Strategic Digital Sales Channels
People who engage in business-to-business transactions do so in various methods and for various reasons, both online and offline. Because of this, manufacturers and distributors must comprehend the function of each digital sales channel that is included in the category of "online sales" when designing strategies for digital commerce or choosing a B2B eCommerce platform.
Increased productivity and the discovery of new business prospects can be facilitated by understanding and preparing for the various roles and use cases associated with each channel.
· Client Portal
Designing a client portal with productivity and efficiency in mind is essential. Strong portals will automate low-value tasks and offer self-service options when a salesperson or customer service representative's skills are not necessary to support the sale.
· Portals For Channel Partners
Manufacturers, in particular, are required to offer a "white label" portal that bears the name of a respected channel partner but, like a consumer portal, offers the benefits of enhanced productivity and a streamlined, self-service method to undertake low-value chores.
Although the functionality may resemble a direct customer portal quite a bit, this digital sales channel must manage the numerous price circumstances faced by partners dealing with a variety of clients buying their products.
For this use case, having more specialized search capabilities may be crucial to enable clients to restrict their searches to particular product categories and personalized catalogs.
Gaining channel partners' attention is crucial for manufacturers to succeed. Any B2B eCommerce platform should include the ability to generate upsell chances and offer marketing nudges within the portal as one of its fundamental features.
· Customer Checkout (B2C)
The guest checkout process has evolved for many businesses into a lead generation tool that masquerades as a digital sales channel. The use of guest checkout can assist reveal list pricing and display available inventory without requiring a login.
A single order might open the door to a new client or possibly an altogether new market when new buyers discover the site through organic search and digital marketing. In a sense, customer checkout frequently serves as the "proof of concept" for the purchasing process.
An effective self-service guest checkout procedure can inspire first-time customers to learn more about the business and its products while also giving sales new leads to investigate.
· Marketplaces
Distributors may have more opportunities through marketplaces to reach new markets and clients and increase their share of wallets. However, to benefit from this kind of digital sales channel, the eCommerce solution must be cloud-based, which offers collaboration and cheaper costs. Being able to compete with bigger distributors, including Amazon, is now conceivable thanks to the emergence of reliable cloud software at subscription costs. The competitive prospects for distributors wishing to increase their reach will be restricted by e-commerce solutions that are not cloud-based, therefore this should be a key factor in the digital commerce strategy.
· Native Apps for Mobile
In contrast to responsive mobile websites, native mobile apps are standalone applications that offer more robust capabilities. These features may include utilizing the device's camera, microphone, GPS, security features, and more.
Whether they are supervising a team at a building site or fixing equipment out in the field, many B2B employees work remotely. For intelligent consumers who want to be able to complete complex tasks directly from their mobile devices, mere responsiveness is no longer sufficient. A properly effective mobile experience is essential for any B2B e-commerce system at this time because researchers are spending more time working on their mobile devices.
How To Decide Which Digital Sales Channel to Use?
We are unable to advise you on the best digital sales platform for your company. Despite this, every firm must take into account the same factors when determining which channel would best serve their particular requirements. In light of this, consider:
Competitors: They are doing what? What are they shoving? How might their experience benefit you?
Audience: What websites do your clients (or potential customers) prefer to browse or shop at? How well-versed are they in these many platforms? What do they feel at ease with?
Expertise: Do you possess the in-house know-how necessary to create, manage, and promote these platforms? Will you require adding more employees or contractors?
Costs and Fees: Can you afford the admin or commission costs charged by some platforms? What is your budget for technology expenses like developing a new website, acquiring a shopping cart license, implementing new digital marketing, etc.?
Security: Are you prepared to safeguard client data? If not, do you have the money set aside to make sure you do?
Integrations: Which platforms will interface with your current customer database, inventory management system, and accounting platform the best? Should you invest in new software before switching to a digital sales channel?
Ownership: How much of your online store will you "own"? Do you think that's important? What branding and customization options are available?
Upcoming Plans: In terms of development and growth, where do you see your company going? Are you going to need scalability? Are you expanding into new markets or regions?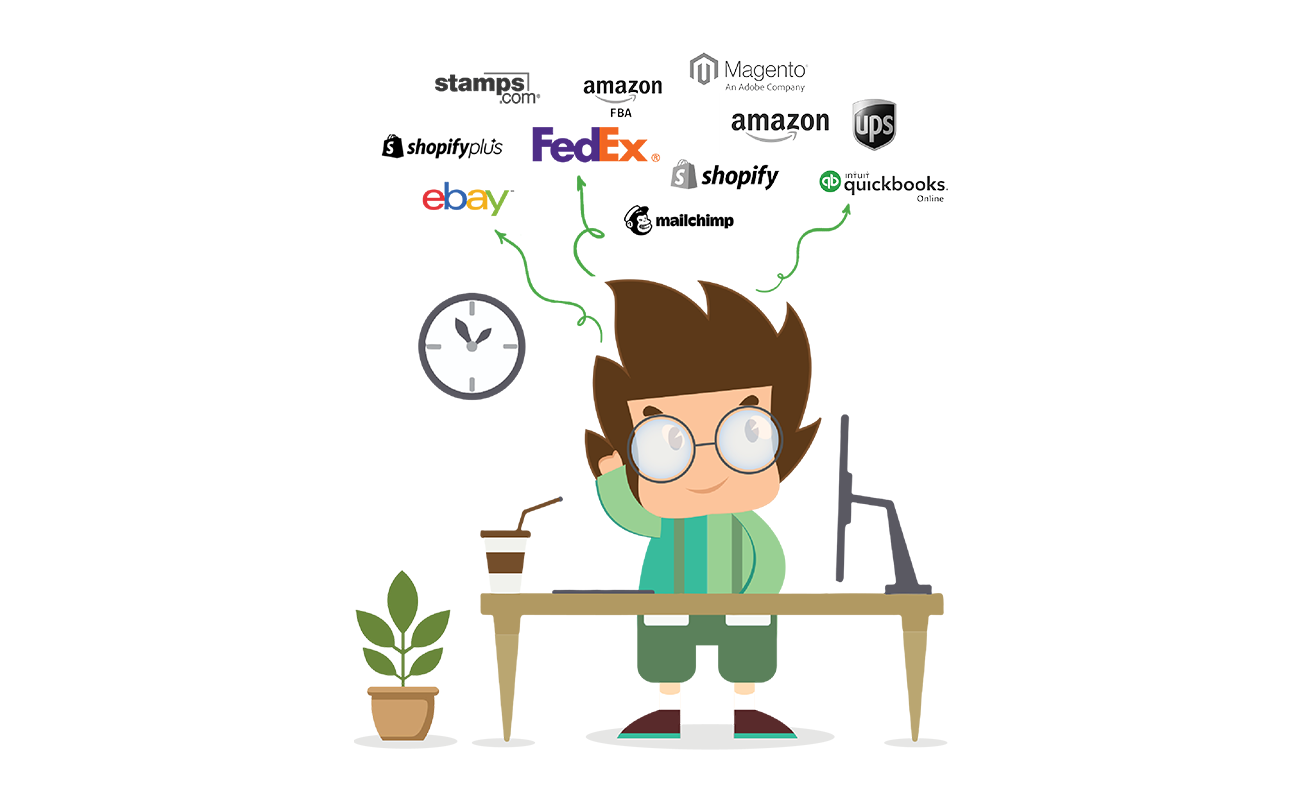 Which Software Integrations Will You Need to Run a Digital Sales Channel?
Moving to a digital sales channel? You should be aware that successful software integration between systems is essential. By doing this, you'll be able to manage an effective company that offers a positive customer experience through the creation of a genuinely omnichannel eCommerce experience. If you do this wrong, you can run into issues later.
The Meaning of "Software Integration"
You need to be able to interact amongst your various software systems, ideally in real-time. That implies that they actively communicate with one another and that they all comprehend the same language in terms of data (i.e., the data one platform sends, the other can understand).
According to definitions in engineering and information technology, system integration is the process of physically or functionally connecting various computing systems and software applications to act as a coordinated whole.
System integration is the process of bringing together component sub-systems into one system (an aggregation of subsystems cooperating so that the system can deliver the overarching functionality).
With an example, it might be simpler to understand…
Let's imagine you operate a few physical businesses in addition to your eCommerce platform for selling. The same warehouse will supply merchandise to both the physical stores and the online shopping cart.
Someone could purchase a product online around the same time as someone else purchases the same item in-store in a world where your systems are not integrated.
You will need to either explain to one client how you allowed them to purchase an item that didn't exist or find the online consumer a new item with a considerably longer lead time than they anticipated because there is only one item left in stock and no communication across systems.
Common Software Required to Enter the Digital Sales Industry
1. RMA (Return Merchandise Authorization)
To return a product for a refund, replacement, or repair while the product is still under warranty, you must first obtain a return merchandise authorization, also known as a return authorization, return authorization, or return goods authorization (RGA). The decision to proceed with a refund, replacement, or repair is up to the parties.
With our experienced and efficient system, take the lead in your return operations. Using the New G solution, you can control. Contact us
2. Shipping & Logistics
Have they already come, where are your products, and where are they supposed to go?
You risk losing track of your items and upset customers without answers to these crucial questions.
Platforms for shipping and logistics assist you in understanding typical freight costs for your products, automatically applying this information to sales totals, printing shipping labels, tracking inventory, and updating clients through email or text messages.
These systems are occasionally sold separately or combined with inventory control or sales order processing suites.
One of the most crucial pieces of software for companies adopting digital sales channels is this one. You may send real-time stock-level information to all physical and digital sales platforms with the use of an inventory management system.
It assists you in maintaining the stock levels you require and helps you avoid spending money on unnecessary stock thanks to features like expiry tracking and automated reorder points.
4. CRM
You should always turn to a customer relationship management (CRM) system for inquiries about sales and clients.
A common dashboard for sales, marketing, and customer service teams is provided by CRM tools. They keep track of all customer-specific data, including purchase histories, order statuses at the moment, open issues, and marketing-related data (such as whether or not a consumer is subscribed to a mailing list).
With the use of a CRM database, you can track client feedback, enhance customer service, and raise the lifetime value of your VIPs.
Planning your purchases based on the offers that your sales teams have in the works will be made easier with the aid of a competent stock-aware CRM.
5. Accounting
This is your chance, if you haven't already, to streamline and automate your financial procedures.
Modern cloud accounting platforms can typically do a wide range of extremely useful activities. It's possible to visualize income data, create profit/loss reports, automate bookkeeping reconciliation, handle invoices and payroll, and calculate a variety of data points, including waste, cost of goods sold, profit margins, and more!