Full Guide About Ecommerce Hosting

LAST UPDATE: NOV 23, 2022

10 minutes reading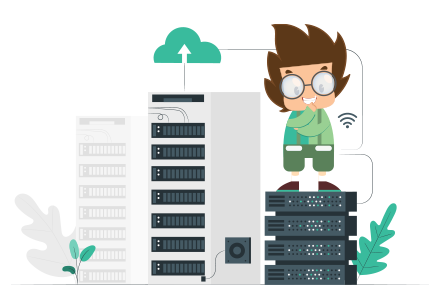 Planning to start an online store? Ecommerce hosting is one of the things you'll require. This kind of internet hosting service offers people and businesses all the resources and capabilities they need to set up and manage a commercial website.
As part of their service, an ecommerce hosting provider could include shopping cart software, payment processing services, SSL, database support, and other things. Additional services include web space, plugins, and security, which are usual for web hosting. Who is currently the finest ecommerce hosting provider? That is why we are here to assist you in learning.
Which Is the Best Ecommerce Hosting for an Ecommerce Site?
The number and location of your online store's audience are not the only factors to take into consideration. Additionally, performance and security should be considered as well.
Your online store will be slow if your provider is too. Your online store is unavailable if your provider is. could result in a poor user experience and possible revenue loss. What are the best choices for your online store, then?
DreamHost
Hostinger
BlueHost
A2 Hosting
Liquid Web
SiteGround
InterServer
DreamHost
Features: Free SSL, Domain Privacy, Domain, Backups, Boldgrid Builder
Uptime: >99.99%
Speed: 231ms
Best for Cheap and reliable hosting for starting an eCommerce business
Leading eCommerce hosting company DreamHost places a major emphasis on WordPress sites, robust security, and user-friendliness. It comes with plenty of resources, and a well-thought-out user interface will help you get your store up and running as quickly as possible.
Hostinger
Features: Free domain, SSL, fast LightSpeed servers, weekly backups
Uptime: 100%
Speed: 511ms
Best for: Cheapest eCommerce hosting services
The most affordable alternative that is suitable for eCommerce is Hostinger. You won't have to sacrifice quality for a low price. Even if the platform's functionality is straightforward, you can still count on some of the fastest page loads and the highest reliability.
Bluehost
Features: Free SSL, domain, staging, cPanel
Uptime: 99.99%
Speed: 361ms
Best for Beginner-friendly hosting
One of the most well-known shared hosting companies, Bluehost focuses mostly on WordPress. Because of its considerable contribution to the CMS, even WordPress recommends it due to its strong reputation. But what makes Bluehost so appealing is how user-friendly and practical it is.
A2 Hosting
Features: Free SSL, cPanel, software optimization
Uptime: 99.99%
Speed: 597ms
Best for: Speed-focused hosting for online stores
Both the more expensive and more economical plans offered by A2 Hosting are amply loaded with cutting-edge features. Due to the top-notch hardware and software combination used on them, its Turbo-labeled plans are meant for eCommerce applications.
Liquid Web
Features: Managed VPS, professional control panel, server-level firewall
Uptime: 100%
Speed: 521ms
Best for: eCommerce stores that need mission-critical reliability
Liquid Web is the company for you if every second of your eCommerce business is worth money. It's a strong managed VPS option with an SLA-backed guarantee of 100% uptime (service level agreement). That ensures dependability and quickness.
SiteGround
Features: Free SSL, staging, backups, caching
Uptime: 99.99%
Speed: 217ms
Best for Premium-class online store hosting
Regarding hosting for online stores, SiteGround checks all the right boxes. Fast, strong, and dependable all checked. Checks for usability, functionality, and scalability have been made. SiteGround, which specializes in WordPress hosting, is not the cheapest eCommerce hosting company on the list, but you do receive the best support.
InterServer
Features: Free SSL, unlimited websites, backups, disaster recovery
Uptime: 99.99%
Speed: 662ms
Best for Affordable no-fuss hosting
InterServer is a cost-effective, totally customizable option for your hosting requirements for online stores. It has sufficient resources to support the smooth operation of a small eCommerce website. The pricing is also quite appealing for those on a tight budget.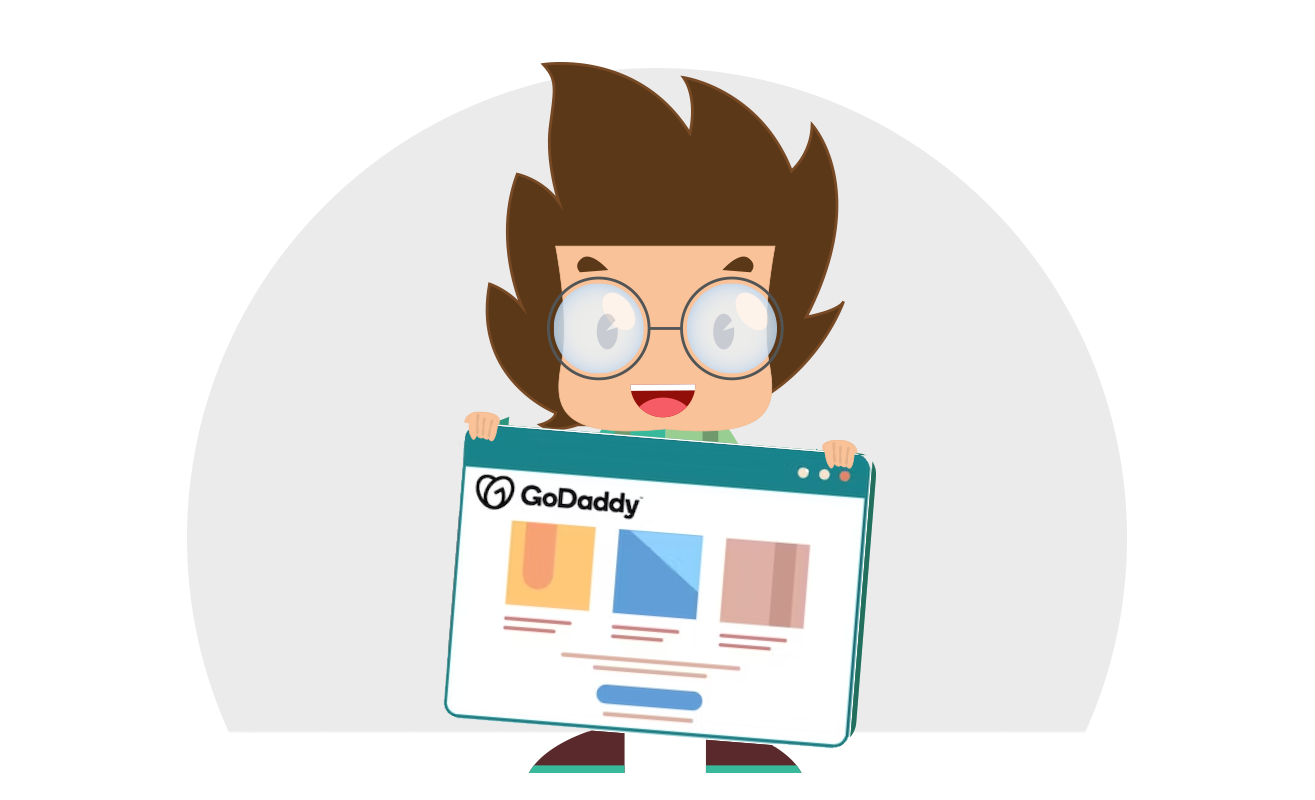 Is GoDaddy Good for E-commerce Hosting?
When it comes to eCommerce, GoDaddy is a well-liked option. The business is frequently cited as a trustworthy host for start-ups and small businesses by industry professionals.
The reasonable cost at GoDaddy is one factor in this. plus, the business provides a host of advantages, such as a strong security system and round-the-clock client care.
Despite this, there are a few considerations to make if you're thinking about choosing GoDaddy for your eCommerce store. First, the company's hosting platform is limited.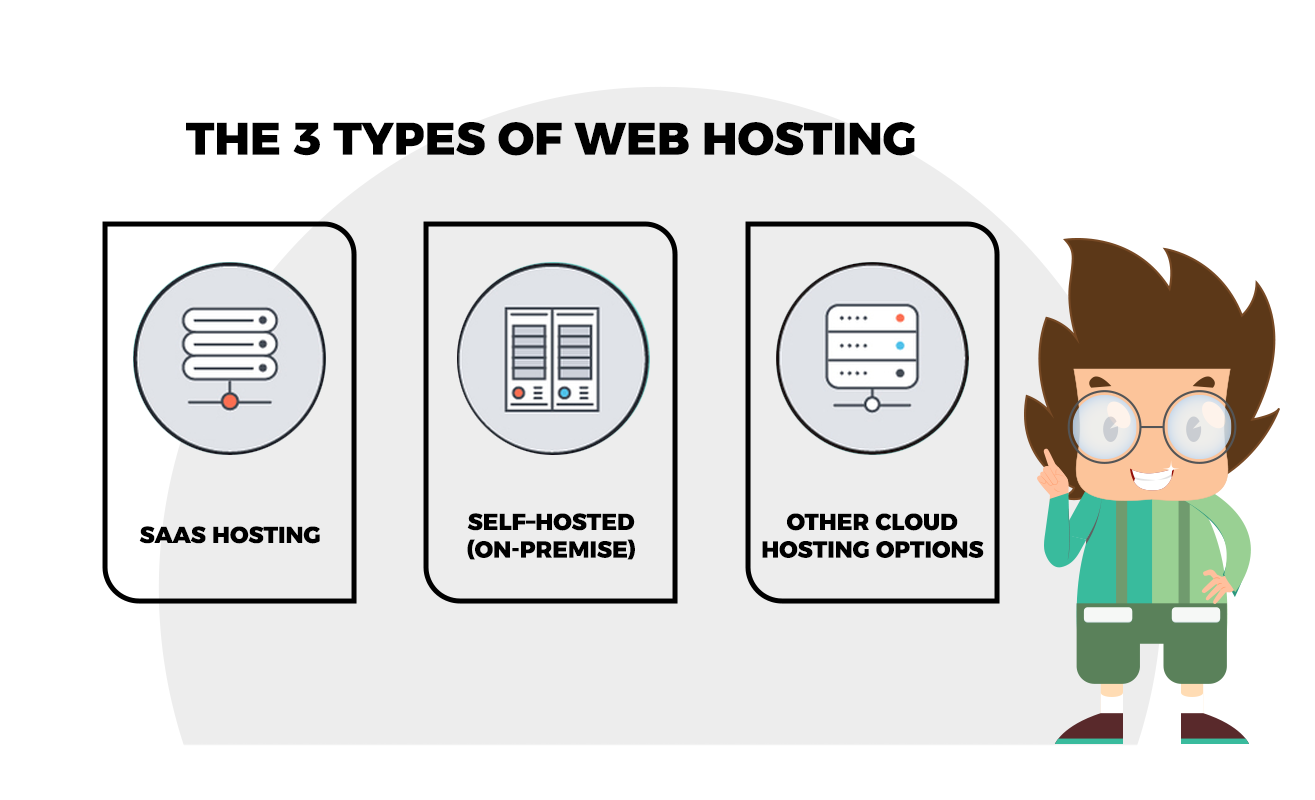 What Are The 3 Types of Web Hosting?
Several different hosting types are available. Small businesses and the majority of retailers don't host their websites. That's because web hosting services are so beneficial and reasonably priced.
1. SaaS Hosting
SaaS, or Software as a Service, is one form of cloud-based hosting. SaaS makes use of online-accessible, cloud-based software from a third party. By using a SaaS host, you can focus on expanding your business instead of worrying about the IT problems that might arise if you were self-hosting.
Your host oversees
Applications
Data
Servers
Storage
Networking
Runtime
The software, which typically consists of online shopping carts, hosting infrastructure, software licensing, and apps that let you combine the system with accounting and reporting tools, may be used anywhere there is an internet connection.
Nothing needs to be downloaded to your personal computer. You typically pay a set monthly cost in exchange for your software access.
2. Self Hosted (On-Premise)
You need your actual physical servers if you want to host your website yourself. For the majority of internet retailers, this alternative doesn't make sense, while larger corporations may store these in a sizable room or data center.
You have total control over what you do with your servers when your self-host. But you won't be able to benefit from such flexibility if you don't know anything about IT.
Everything, from software bugs to hardware problems, is your fault. When the electricity goes out, what do you do?
You'll probably wind up spending more money than you would if you chose another hosting service by the time you buy the hardware and hire a team to administer your servers.
3. Other Cloud Hosting Options
Another cloud-based computing alternative is Infrastructure-as-a–Service, or IaaS, which often runs on a pay-per-use basis. When compared to buying your gear, it is more dependable and secure. As you get bigger, you can scale up.
Platform-as-a–Service, or PaaS, is the alternative to cloud computing. To construct applications, users must log onto a certain platform and control panel, which is also used to supply software and hardware tools over the internet. However, it is not a standard service.
How Do I Host a Free Ecommerce Website?
A free e-commerce website's construction can be challenging. A professional-looking online store with necessary functionality like marketing integrations and inventory management is what you desire. However, you don't want to spend hours putting up your store only to find out that annoying adverts will appear unless you pay for a $15/month "upgrade" to your free e-commerce website.
We carefully examined each of the available free ecommerce website builders and selected seven that actually provide a robust set of capabilities for free, and by free, we mean free forever.
The top free e-commerce website builders for 2022, in our opinion, are:
All of the aforementioned are free to use, but once you make a sale, you will need to pay a credit card processing fee, which is normally 2.9% + 30 cents. In addition, none of these impose commission fees or other unforeseen charges.
How Do I Build Ecommerce Hosting Website from Scratch?
Although it is a significant undertaking, starting an online store is simpler than you might think. Even those without any coding experience can use the majority of e-commerce platforms. In a couple of days or even hours, you may create your online store using an e-commerce system with CMS features.
6 Steps to Build an E-Commerce Website from Scratch
It need not take a lot of effort or time to set up an internet store. To create your e-commerce website from scratch, follow these six steps.
Decide on a domain name
Start with a domain name that clients can use to find your website. Pick a name that is short, straightforward, and simple to type. Avoiding domain names that are too similar to ones that already exist will help you avoid losing visitors and money.
Choose your site builder
There are many platforms you can choose from for your company website. To find the one that best suits your requirements and objectives, try out demonstrations for various site builders. You can choose a CMS for e-commerce or use one of the e-commerce tools and extensions offered by several CMS systems. Think about your budget and read reviews. Pick a website builder that is simple to use.
Select A Creative and Unique Theme
Choosing a theme for your store is the next step. A theme is a design framework that offers your store a unified, svelte, and polished appearance.
When selecting a theme, keep the following things in mind:
Excellent choice for promoting your products
rapid loading
Simple to use on mobile
high ratings
Cost (there are free and paid solutions available) (there are free and paid options available)
Add Product Photos and Descriptions
To create a successful online store, you must have product images and descriptions. Your online shoppers won't be able to hold, feel, or use your products before making a purchase. Use thorough descriptions and high-resolution photographs to accurately recreate this experience.
Include weight, measurements, and distinctive characteristics, and display numerous images taken from different perspectives. Even video demonstrations and tutorials are an option. To make it easier for interested customers to find your products, employ SEO-friendly keywords in both your product titles and descriptions.
Create Your Other Pages
Although your business is the center of attention, you still need to construct the accompanying pages. These consist of:
Terms & Conditions
About Us
Contact Us
Shipping & Returns
A FAQ page, a size chart for clothing or shoes, media mentions, or even a blog might be appropriate additions. Make sure to include your meta description and URL on each page you create.
Set up Payment processing
Finally, you must establish a method of payment acceptance. You have the option of using an integrated solution like Shopify Payments or connecting your website to PayPal, Stripe, or both. Make a test payment to make sure your system is working properly before you formally launch your store.
When your online store is ready to accept payments, you should publish and promote it.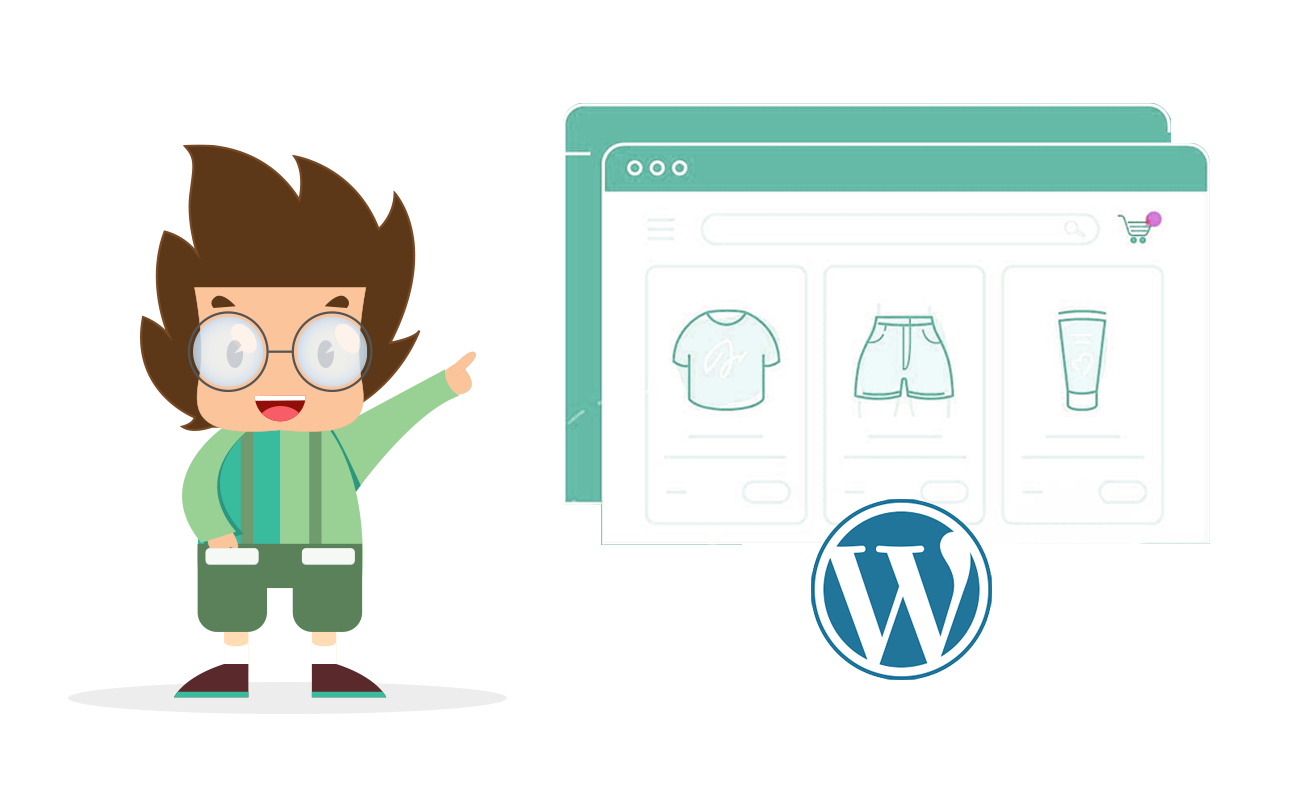 How to Make an Ecommerce Website with WordPress
You'll need to purchase a domain, sign up for hosting, and install WordPress to sell your products using WordPress. This article will walk you through each step of that process and more!
It's not surprising that you desire to create an ecommerce website with WordPress because it's a well-liked, strong, and scalable platform. But in addition to solid web hosting and dependable plugins, you also need WordPress to build a successful online store.
The 9 steps to starting your WordPress e-commerce website are as follows:
Score The Perfect Domain Name
Sign Up for A Hosting Provider
Install WordPress
Install And Configure WooCommerce
Choose A Theme
Add Products
Install Additional Plugins
Add Content That Converts
Make Your Site Public
The Bottom Line
You need to choose a reliable ecommerce host if you're starting up or upgrading your online store. There are numerous hosting choices available for various customer needs and budgets.
Before selecting the ideal option for you, it's crucial to take into account your level of expertise, available resources, and time restrictions.
You might be able to use a solitary server and customize the remainder of your website services to your individual needs if you're a web developer, have infinite resources, or have really precise needs.
But an all-in-one hosting solution is the ideal alternative for a pre-configured hosting bundle that can have you online in a matter of hours.