Artificial Intelligence in Ecommerce 2023

LAST UPDATE: DEC 7, 2022

11 minutes reading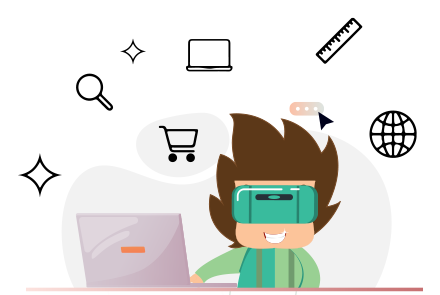 When someone says Artificial Intelligence, the first image that may spring to mind may be a scene from a film like Blade Runner from 1982 or A. I Artificial intelligence from 2001, both directed by Steve Spielberg. But when it comes to Artificial Intelligence in e-Commerce industry, it's less about robotics that resembles humans and more about the foundational learning technologies and algorithms. By using gathered business and customer data to make better business decisions and more precisely anticipate the future, artificial intelligence in eCommerce can assist today's online merchants in providing an improved customer experience on and off their e-commerce websites.
Let's examine some of the ways that artificial intelligence in eCommerce and related technologies from enhancing client interactions to streamlining operational procedures.
What Is Artificial Intelligence in eCommerce?
Data mining, natural language processing, and machine learning are all included in the board's definition of artificial intelligence. Artificial intelligence is being used to offer personalized product recommendations and is based on historical consumer behavior and lookalike customers. Machine learning is used to examine your purchase history by websites that suggest products you might enjoy based on previous purchases.
What Significant Role Has Artificial Intelligence in eCommerce had?
Product upselling and cross-selling on the Amazon E-commerce platform is one of this retailer's biggest success stories, accounting for an amazing 35% of its overall revenues. Which technology is powering this conversion method? Artificial intelligence in eCommerce, or AI, is the primary enabler of Amazon's product suggestion technology.
Online merchants use artificial intelligence in the Ecommerce sector in addition to product recommendations to offer chatbot services, analyze user reviews, and offer individualized services to online customers. A 2019 Ubisend survey indicated that 40% of online customers are looking for fantastic offers and shopping deals from chatbots, while 1 in 5 consumers are willing to buy goods or services from a chatbot.
So, how is the shopping experience being altered by AI in 2019? Let's look at some significant applications of artificial intelligence in e-commerce.
How Is Artificial Intelligence in Ecommerce Changing the Shopping Experience?
The application of artificial intelligence in online purchasing is revolutionizing the eCommerce sector by forecasting consumer behavior based on the goods and times that they purchase.
For Example, if a certain brand of rice is commonly purchased by online customers each week, the store could give these customers a customized offer for this product or even make a recommendation for a complementary item that complements rice dishes.
Artificial intelligence in eCommerce solutions or AI-enabled digital assistants, like the Google Duplex tool, is gaining the ability to make grocery lists using a customer's natural speech and even place online orders on their behalf.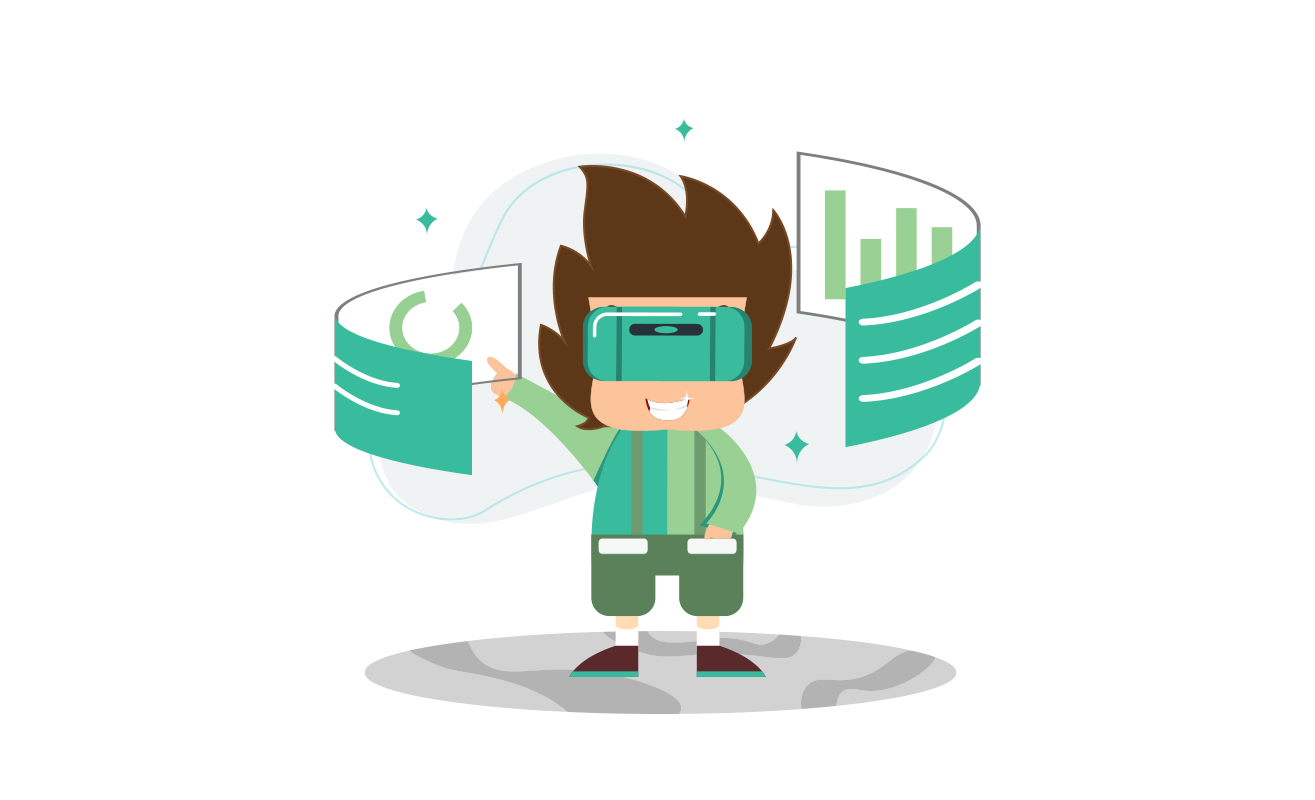 What Are the Applications of Artificial Intelligence in Ecommerce?
we've made an effort to group the AI e-commerce case studies into five main categories. we'll go over many applications of artificial intelligence in e-commerce for each group.
Category
Use cases
AI Domain
Personalization and Customer Service

    Chatbots

Recommendation Systems

Smart search, Voice Search, Visual Search

AI shopping cart

Lead identification and Generation

Natural Language Processing (NLP)

Advanced ML algorithms, Deep Learning (DL),

NLP, Speech Recognition, Computer Vision

NLP, DL

Data analytics, ML, pattern recognition

Enhancing eCommerce Processes, Marketing, and

Business

Customer segmentation and Targeted marketing

Ecommerce Analytics Use cases

Data analytics, pattern recognition

Business intelligence and data analytics

AI-based Ecommerce Logistics

Warehousing

Big data analytics

Smart Shopping IoT & Artificial Intelligence

IoT and smart home integration

Sensors, IoT, NLP

Product Management

Pricing

Retail Analytics

ML, data science, data

analytics.
Personalization and Customer Service
AI has a wide range of applications that improve shopping and customer experiences. These consist of:
1- Voice search, Smart search, and visual search – Siri, Anyone? This artificial intelligence in eCommerce solutions, such as voice and visual search, is essential to the future of the e-commerce industry. These give customers flexibility and ease of use while shopping, elevating the consumer experience to new heights.
2- Virtual assistants and chatbots powered by AI – Can provide clients with rapid, intelligent responses that are accurate and resemble human behavior. Moreover, they are accessible around the clock, unlike human helpers!
3- Personalized product recommendation systems – Are quite accurate and provide clever, individualized recommendations. I've already talked about how this incredible AI-based ecommerce use case functions and how it has aided Amazon in becoming into a major player in the industry.
4- artificial intelligence shopping carts – AI chatbots and personal assistants are built into these smart carts. To fill their cart, customers need only converse with the virtual helpers.
Enhancing eCommerce Processes, Marketing, and Business
The primary use of artificial intelligence in eCommerce is to improve business, marketing, and sales. Here are a few intriguing instances:
1- Finding and generating leads – is the main pain point for marketing and business development teams. Fortunately, they can live very easily thanks to lead generation systems powered by AI.
2- Customer segmentation and targeted marketing – These systems assist marketers in locating and classifying their target market by their behavior, wants, and needs. This could result in less marketing work and better outcomes.
3- Data analytics and business intelligence – eCommerce companies have access to a vast amount of data. They can improve their business by using data. Ecommerce organizations may uncover and assess their critical KPIs and reach their company objectives with the aid of advanced business intelligence and analytics.
4- Churn prevention – A loyal customer base is a valuable asset for any company. Tools for churn detection make it easier to find potential clients who might leave. This aids e-commerce company in keeping their clients. You don't want your devoted consumers to leave, and AI can assist you in preventing this.
AI-based eCommerce Logistics
Management of the warehouse and supply chain can be improved using AI and ML algorithms. The sales data is used by AI-powered software to store, manage, and deliver the goods. This saves money and time for internet businesses. The best course of action is supply chain and warehousing powered by AI!
Smart Shopping IoT & Artificial Intelligence
You may have seen this in science fiction films: The owner's refrigerator is ordering milk online. This is now achievable because of IoT, cloud, and AI technology. For instance, LG has experimented with several earlier iterations of the InstaView refrigerator that can support your shopping lists.
Product Management
Using AI tools, you may control pricing and carry out retail analyses. For your e-commerce business, this can aid in efficient and successful product administration.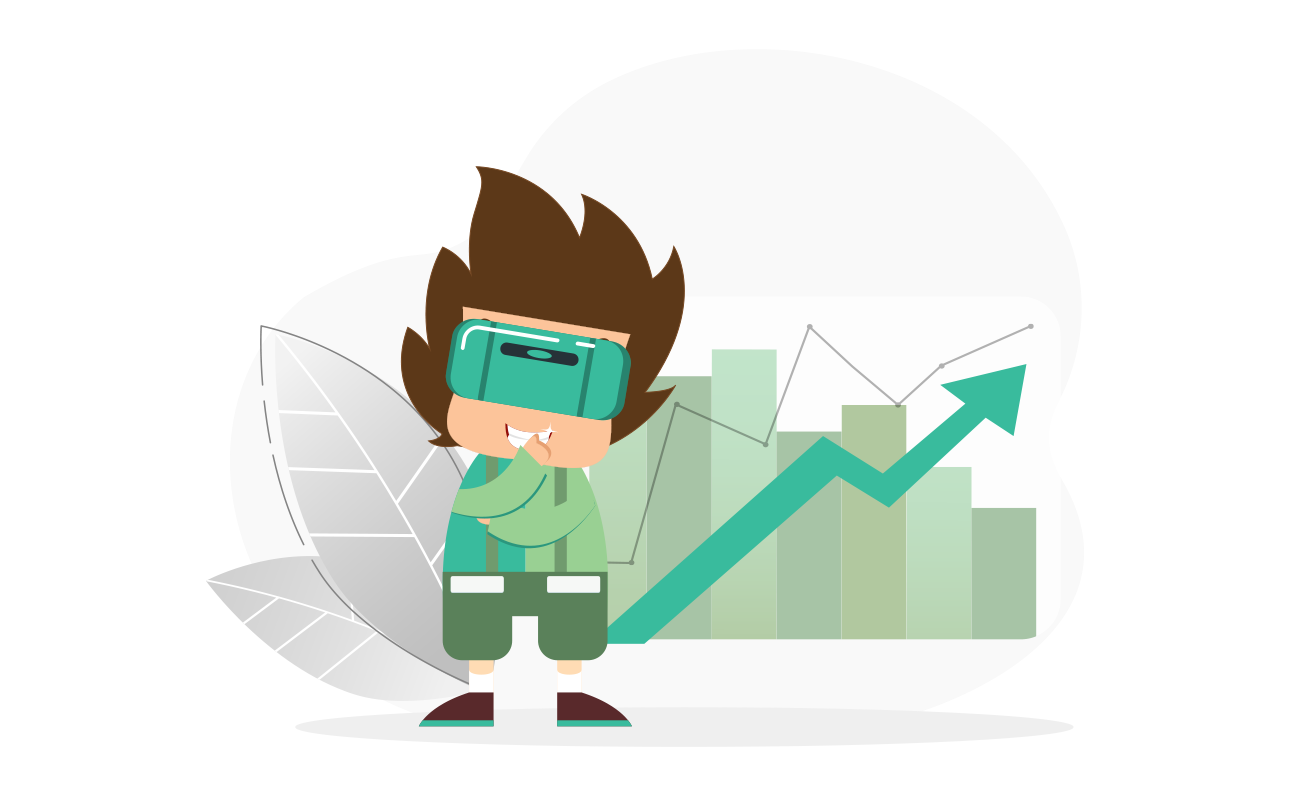 Benefits of Using Artificial Intelligence in Ecommerce Companies
More Specialized Marketing and Publicity
Improved Consumer Loyalty
Complete Automation
A Productive Sales Procedure
1. More Specialized Marketing and Publicity
Retailers questioned said personalization was a major priority, but just 15% said they had fully adopted it across all channels. Have one-on-one conversations with your customers and stand out from the competition with a more personalized message.
Artificial intelligence (AI) and machine learning advancements have made deep personalization approaches possible. You may pinpoint what your customers want and convey the most effective message by analyzing large data from purchase histories and other customer interactions.
2. Improved Consumer Loyalty
Retention can be improved by sending tailored marketing and advertising communications to clients. According to McKinsey's omnichannel personalization research, omnichannel personalization techniques have the potential to increase revenue and customer retention by 10-15%.
3. Complete Automation
Automation aims to complete a task with the least amount of human involvement. That might entail anything from using a CRM or marketing platform to schedule emails, using Zapier to automate processes, or using cutting-edge technology to assist in hiring.
Robotics and machine learning, however, are some of the topics that are now being discussed most frequently about future ecommerce trends.
AI can significantly contribute to your efforts to automate the repetitive processes necessary to run an online store. Automating processes like product recommendations, loyalty discounts, basic customer care, and more are possible with AI.
4. A Productive Sales Procedure
By gathering information about your consumers, automating follow-up queries about abandoned carts, and more, using AI can help you establish a more effective sales process. By encouraging clients to interact with chatbots for straightforward inquiries, you can assist in moving them down the funnel.
AI Use Cases in eCommerce
You may be aware of many of the use cases for AI in ecommerce, but you may not realize that the technology they are based on is connected to AI. The following six are the most typical:
individual product suggestions
Optimizing the price.
improved clientele service.
client segmentation
clever logistics.
forecasting of demand and sales.
1. Individual Product Suggestions
Machine learning is used to examine your purchase history by websites that suggest products you might enjoy based on previous purchases. Retailers rely on machine learning to gather data, examine it, and apply it to provide a customized experience, put a marketing strategy into place, optimize pricing, and produce customer insights.
For routine applications in ecommerce organizations, machine learning will eventually require less and less engagement from data scientists.
2. Optimizing The Price
With AI-enabled dynamic pricing, you can adjust the price of your product based on supply and demand. Today's systems can forecast when and what to discount based on the right data, dynamically determining the minimal discount required for the sale.
3. Improved Clientele Service
With the help of chatbots and virtual assistants, you can provide the impression of providing higher-touch customer assistance. Although these bots aren't entirely self-sufficient, they can help with straightforward transactions so that live support personnel can concentrate on more complicated problems.
The 24/7 accessibility of virtual agents allows for quick resolution of basic queries and concerns at any time of day without keeping your customers waiting.
4. Client Segmentation
Ecommerce companies may now better understand their customers and spot emerging trends thanks to increased access to company and customer data as well as computing capacity.
5. Clever Logistics
Utilizing real-time data from sensors, RFID tags, and other sources is at the heart of smart logistics, also known as intelligent logistics, which aims to manage inventories and more accurately predict demand. To provide better predictions for their supply chain and logistics tasks, machine learning systems get wiser over time.
6. Forecasting of Demand and Sales
You should base your inventory Controlling, especially in the period leading up to and following COVID-19, on both current and past data. You can accomplish that with the use of artificial intelligence.
According to a recent McKinsey analysis, investing in real-time customer analytics will remain crucial for tracking and responding to changes in consumer demand that may be used for targeted marketing or price optimization.
 How to Apply Artificial Intelligence to Online Shopping
It's always enticing to adopt the cutting-edge technology. To avoid wasting a lot of time and money on failed attempts, you should have a plan in place before implementing a new program.
1. Make A Plan of Action
You must begin somewhere, and your strategy will outline the steps you must follow to get from that point to your AI goal. Don't just pass this off to your CIO or CTO or a newly hired AI expert.
Consider carefully what you want AI to help you achieve. Use common sense and don't forget to start small. Later on, you can always build on your achievements.
2. Look For Specific Use Cases That Relate to The Overarching Organizational Strategy
The most effective AI use cases come together when business goals, data specialization, and easily accessible artificial intelligence models come together. To sum up, you should concentrate on revenue-generating opportunities where you have a data edge and, in a setting, suitable for tried-and-true AI technology.
3. Make Use of Outside Knowledge
Even if you consider yourself an armchair AI specialist, you should accept professional guidance on this one. Hire a tiger team on an as-needed or project basis to get to work and assist you in creating a comprehensive AI plan. These outside parties can aid in the creation of your MVP (minimum viable product).
4. Create A Comprehensive Solution
When you're satisfied with what your team has created, it's time to construct a comprehensive solution. If it still requires some iterations before it performs as expected, don't be shocked. You'll start to gain more from the projects you carry out as you and your team grow more at ease working in the field of AI.
Wrapping Up
Although the AI of the future may sound like something out of a sci-fi movie, there is already a lot of AI technology available that enhances customer experience, boosts conversion rates, and streamlines business operations.
Look into the different advantages of artificial intelligence and machine learning if you want to provide the greatest possible buying experience on your e-commerce website. It can assist you in making better use of your customer and business data to create an effective plan.