All You Need to Know About eBay Watching

LAST UPDATE: JAN 2, 2023

9 minutes reading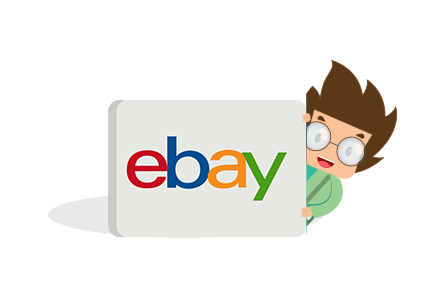 There is unquestionably a talent and even an art to successfully purchasing and selling items on eBay. Not just with cards, but with any item the better you are at using the platform and playing the game, the more likely you are to win the things you want and sell things for prices you're happy with.
In reality, finding out how much an item has previously sold for depends on picking up hints, such as why it sold then as opposed to today and if it was a "buy it now" or traditional auction. You may be in a better position to purchase and sell at the best prices if you have a more thorough understanding of the market thanks to all of these data points and others.
What Does eBay Watching Mean?
A user who has chosen to follow a specific item on eBay by selecting the heart icon from the search results is known as a watcher. User can create their list of items on eBay by watching items, making it easier for them to keep track of item activity.
In particular, any item that a user finds in the search results and clicks the heart icon on is immediately added to their watchlist and can be found in the "watching" section under the "My eBay" tab. Now, a user can more easily access that information through their watchlist rather than having to repeatedly search for the same item or group of items through the conventional search bar.
Benefits of eBay Watching an Item
There are many advantages for eBay watching an item as a buyer.
Convenience
Notifications
Exclusive Offers
Convenience
As was already stated, seeing anything makes it much simpler to refer to and keep track of it in the future. Instead of always having to browse through generic search results, you can quickly pull up a list of products you might wish to bid on by clicking a few buttons because everything is instantly added to your watchlist and then stored as its clickable section.
Notifications
When you add an item to your watchlist, eBay watching will notify you whenever there is a noteworthy development. This can happen when a product is about to expire, when the price has changed, and more.
Exclusive Offers
Being able to receive special offers and discounts intended only for you and other watchers from the seller of an item is one of the main advantages of doing so on eBay. You can soon get a signal that the seller is providing a special 20% discount, which you can accept right away, deny, or sometimes even counter, for instance, if you spot an item for $100 and add it to your watchlist.
Benefits of Tracking Watchers
There are just as many advantages for you as a seller to have someone watch your item (and keep track of those watchers) as there are for you as a potential buyer. (As a buyer, you can also see how many eBay watchers there are for a particular item.)
Pricing Insights
Exclusive Offers
Pricing Insights
It might be challenging to determine a card's value precisely, even with a variety of baseball card value apps at your disposal. Keeping an eye on watcher activity can help you decide whether or not an item is priced too high, especially when there aren't many comparable items or recent sales of an item you want to list as a seller.
For instance, you can readily check how many people are seeing your listing when you offer a product on eBay. As a result, if you list an item and after a few days it has no watchers, it may be a sign that people aren't interested in buying it, but it could also indicate that you have overpriced the item. If you then lower the price, you can see that more individuals start to consider buying the item.
Exclusive Offers
That's true, as was already indicated, one of the finest ways to speed up an eBay sale is to be able to submit offers to those who are keeping an eye on your item. Although you may always change your prices (on a "buy it now" listing and/or without bids), the opportunity to target customers who have expressed an interest in your product is a potent strategy.
The list of products you currently have for sale may be seen under the Selling tab. You will have the option to "send offers" for things that have watchers, allowing you to provide personalized discounted pricing to people who have actively added your item to their list of interests.
eBay Watchers Are Not Always Buyers
eBay is a crowded market with numerous sellers offering the same or almost identical products. The watch button on eBay is used by users to control their interests. You can watch an item and then save it for later to compare to other possibilities and stay up to date on the auction. There are a variety of reasons why someone can decide to watch anything, including:
Genuine desire to purchase the product
Before acting, they want to wait and see if the price drops or how the auction goes.
They are contrasting the listing with comparable goods.
as a prompt to buy at a later time.
Despite wanting to buy it, they are interested in the item.
They are a rival looking to research the opposition.
Not all of these justifications for watching the result in purchases. Unfortunately, unlike Instagram involvement, watch numbers provide no social proof. The merchant can only see how many people are watching them; they cannot be identified. Although you can still tweak your listings to sell, a rising observer count still indicates that there is interest in your products.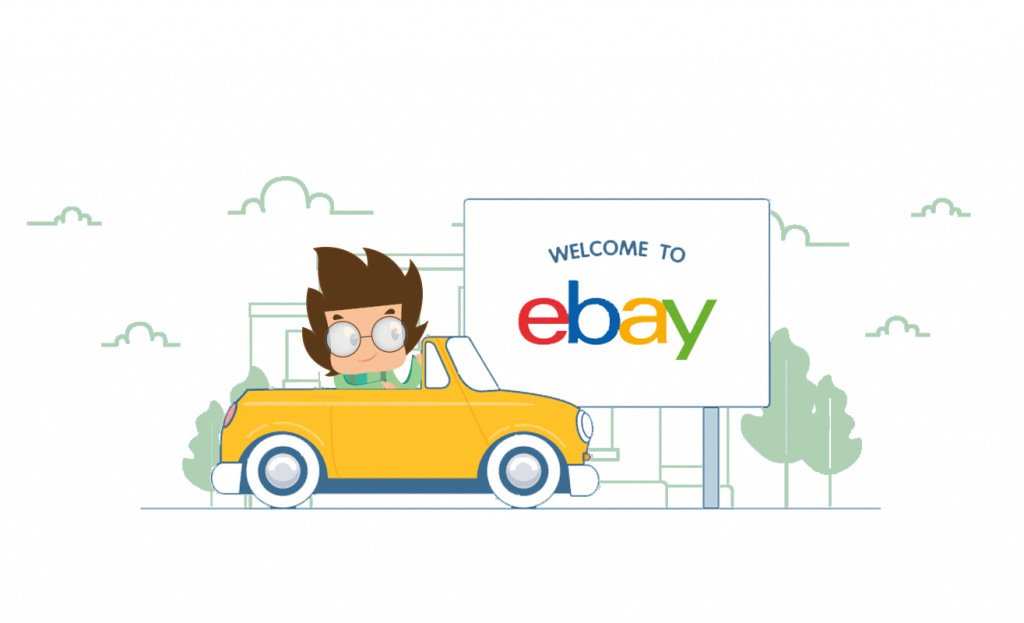 Tips to turn your eBay Watching into Buy
1. Make a Direct Offer
As of the spring of 2019, you can now offer to watchers on eBay. This tool allows you to give watchers a lower-priced offer directly, which is a wonderful method to convert them. You need to have a fixed-price listing that is at least 10 days old to submit a direct offer.
Click "Send offers-eligible" under "Manage Active Listings". A fresh price offer of at least 5% off the listed price may be sent to up to 10 watchers at once. Include a customized note with your offer.
2. Edit Your Listing
It might be more efficient to simply drop the price on your initial listing if you have a large number of observers. eBay watching will tell everyone on the watch list of the price drop when you reduce it by at least 5%. You can grab all potential clients' attention at once with this tactic. Based on the cost of the item and your financial capacity, decide how much you will reduce the price.
3. Raise the Price?
Although it may seem contradictory, a small price increase can influence viewers' minds and encourage them to make a purchase. A slight price increase conveys a sense of importance and urgency.
Watchers could worry that if they wait to buy, the price will keep going up. If they are interested in the product, they might buy it when the price increases or try to bargain for a lower price. When changing your prices, exercise caution and avoid doing so frequently.
4. Create a Promotion
Promoting a unique deal will encourage viewers to make a purchase. To create a special offer, you must be a subscriber to the eBay store. An order discount, promotional shipping, volume price discount, sales event, or codeless coupon are among the options you have. If these promotions are added after viewers have begun watching the item, they are informed.
5. Allow Them to Submit the Best Offer
Allowing purchasers to submit a Best Offer will prevent price tinkering. Then, you have 48 hours to accept, reject, or dispute an offer made by someone. The OBO button is likely to draw in viewers who thought the item was too expensive or who didn't want to place an early bid in an auction they believed would rise.
6. Improve Your Listings
If viewers are doubtful of the quality of your listing, they can also hesitate. On eBay, images are crucial and highly persuasive. Make sure you have 12 high quality pictures of your goods from various perspectives. All images must be crisp, well-lit, and organized. Don't forget to polish your descriptions as well. Include all the details, format it clearly, and emphasize the advantages.
FAQs
1. Can Buyers See Watchers on eBay?
By visiting "My eBay" and choosing the "Sold" tab, eBay sellers can see who is keeping an eye on their items. They can then click the "Watched by others" link on the page's right side.
2. Do Watchers on eBay Usually Bid
Depending on the auction, yes. In general, the final offer will be higher in an auction with many viewers than in one with few viewers. However, the majority of those who see an auction don't place a bid.
3. How Many Watchers on eBay Is Good
It is preferable to have 10 engaged viewers view a product than 100 uninterested viewers view it.
New G Solution Integration with eBay
Given that eBay is one of the greatest brands in eCommerce, it is time to concentrate on ways to expand your business while minimizing the amount of time and work required.
You may streamline the operations of inventory management and orders with the help of the New G Solution's strong and effective integration, which provides you with everything you need.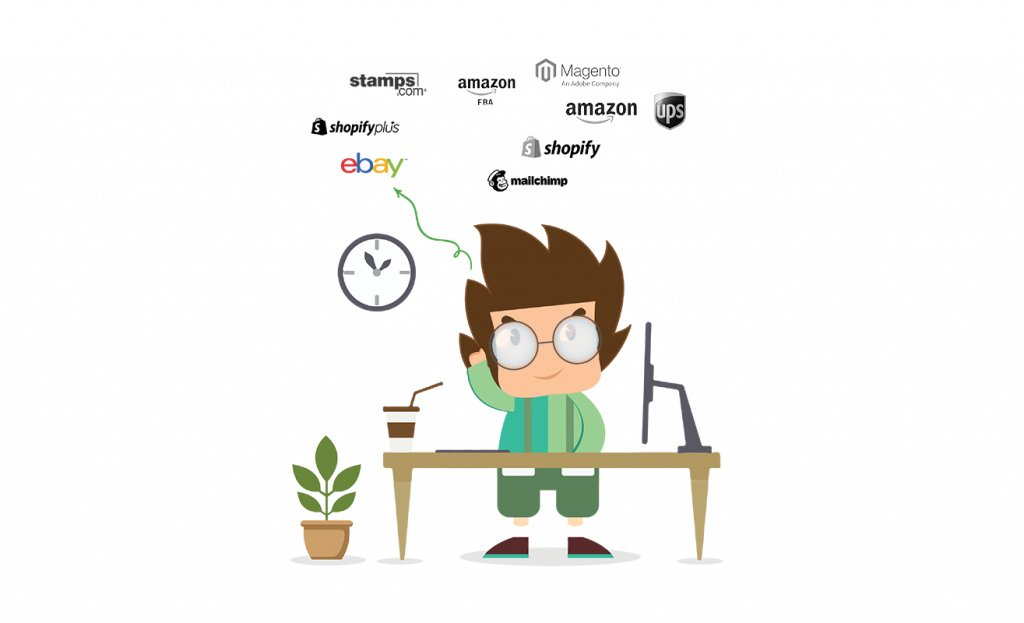 Benefits of New G Solution integration with eBay
1. Products updates
Update all of your eBay store's products automatically, along with the information that goes with them, including categories, descriptions, SKUs, models, variations, and prices.
Your products are seamlessly synced with New G Solution integration, and you will be able to identify your best-selling items.
2. Order tracking and fulfillment
Utilize the New G solution system to expedite and simplify the shipping process while maintaining complete control. By quickly filling their orders and automatically updating your stock levels after each change in order status, our tracking of order processes will keep your customers happy.
3. Management of orders
Leave everything in our hands and concentrate on expanding your company.
New G Solution integration will import every order from your eBay commerce store and automate the entire order workflow.
4. Inventory synchronization
Ensure that your stock levels are current by integrating the New G Solution. You can say goodbye to out-of-stock thanks to our technology, which will keep track of inventory and automatically update stock levels throughout your eBay Store. Contact us