Fulfillment By Amazon (FBA)

LAST UPDATE: JAN 10, 2023

7 minutes reading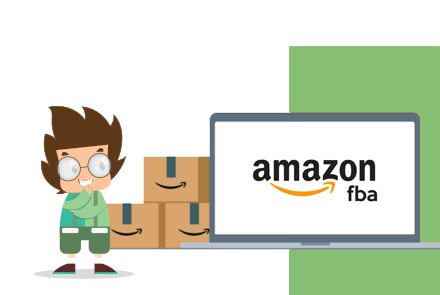 Amazon is quite wonderful; in case you haven't heard or have been living under a rock. Amazon's attention to detail is one of the factors contributing to its success. They not only created the biggest online marketplace in the world but also provided merchants with a vast array of tools that may be used to boost revenue and lessen hassles. FBA is a prime example. Let's talk a little bit about this abbreviation, "Fulfilled by Amazon"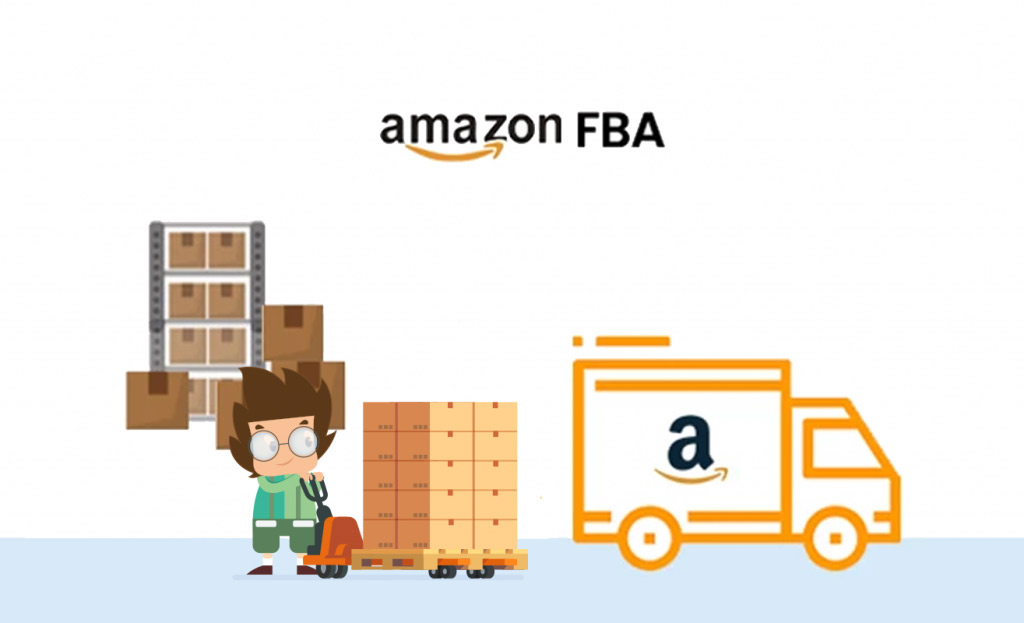 What is Amazon Fulfillment (FBA)?
Amazon offers the Fulfillment by Amazon (FBA) service, which helps merchants with storage, packaging, and delivery. As a result, sellers no longer have to carry as much weight and have more freedom in how they conduct business. The service enables vendors to deliver their goods to an Amazon fulfillment facility, which is kept in storage facilities until sold. Amazon employees physically prepare, package, and send the item when an order is placed (s).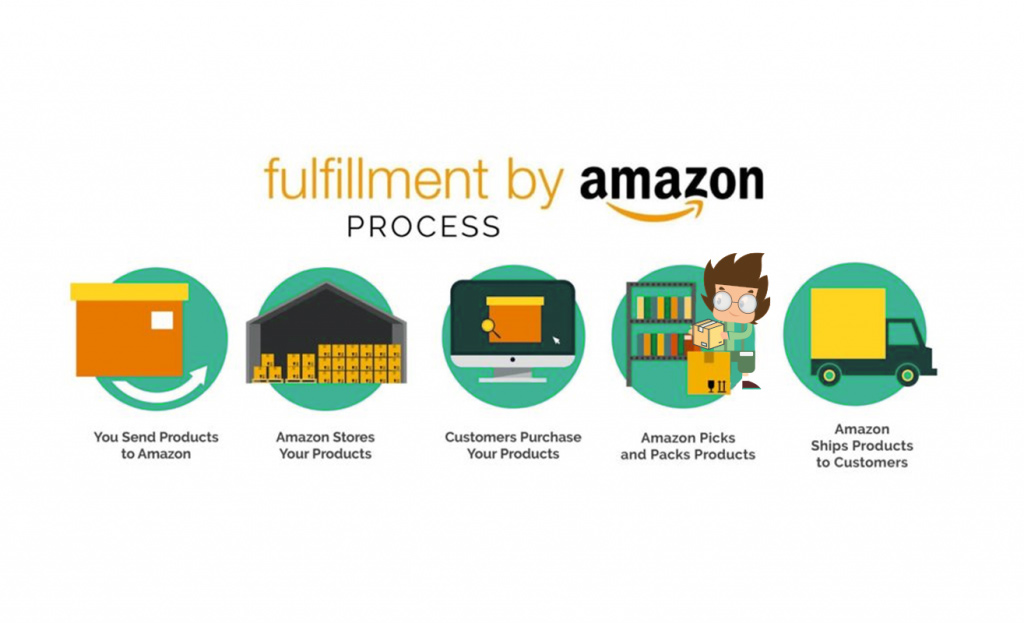 How Does Fulfillment by Amazon (FBA) Works?
The Fulfillment by Amazon procedure is very straightforward. First, you send your chosen goods to one of the several nationwide storage facilities that Amazon has put up. You will be able to keep track of your merchandise once it has been delivered thanks to their unique inventory tracking system. There are further advantages for businesses that choose Fulfill by Amazon, while this functionality alone provides excellent customer support and consistent delivery times.
The moment a customer makes a purchase on Amazon (or any other online store), Amazon will package the goods and ship them off. Even the shipping method for your products is up to you. Whether you select USPS or FedEx, FBA can carry out your request. Even the problems with delivery and returns will be handled by Amazon.
You'll experience less irritation as a result and can spend more time honing your skills in the areas of product sales, client satisfaction, and business expansion.
Fulfillment by Amazon (FBA) Benefits
Your Goods are Eligible for FREE Two-Day Shipping, FREE Shipping, and other Amazon Prime Benefits
Free Two-Day Shipping is a perk for Prime members, and all Amazon.com buyers can obtain free shipping on qualifying goods. Products that you list for FBA are also eligible for free shipping. Customers are informed that Amazon handles packing, delivery, customer care, and returns via the display of the Prime emblem on qualified FBA listings.
Customers Receive Dependable Returns and Customer Service from Amazon FBA makes use of the global network of Amazon customer care representatives to handle customer inquiries, refunds, and returns for your FBA shipments.
Customer Service for FBA
Day or night, customers can reach Amazon customer care by phone or email. You won't be charged extra for this service; the only exception is some product categories' return processing fees. Instead of managing customer support when you use FBA, your time may be spent expanding your business or going on vacation.
FBA Returns
Amazon shall handle all customer support related to the fulfillment of your FBA products for orders placed through the Amazon.com website that Amazon fulfills. Customers can find information about our contact information and help pages in Amazon online returns center. Amazon directs customers to their handy online returns center if they wish to return a purchase.
Enable Rapid Corporate Growth
There is no minimum order quantity, and Amazon fulfillment hubs are designed with your inventory in mind. To save you time and allow you to concentrate on your business.
Using FBA's specialist services, you can expand your company without adding personnel or capital:
Small and Light FBA
Reduce the price of completing orders for cheap, compact, and light FBA inventory.
Subscribe & save with FBA
Give loyal customers discounts on qualified FBA products.
FBA Pan-EU
Provide quick delivery in Prime-eligible nations across Europe.
FBA Export
Without the hassles of international selling, grow your FBA business to more than 100 countries at no additional cost.
Fulfillment via Multi-Channels
With Amazon choosing, packaging, and shipping to your consumers, you can sell from your own or other people's e-commerce websites.
Cost-Effective
When compared to the slowest delivery alternatives provided by major U.S. airlines, FBA shipping costs 32% less per product. Comparing FBA's two-day delivery to their two-day choices, the price per unit is 72% less.
Pay as you go – You pay for the orders Amazon fills as well as the storage space. Your payments include the cost of shipping; there is no additional charge for Amazon Prime FREE Two-Day Shipping or for free shipping on qualifying goods. It's possible to pay fees for optional services and selling on Amazon.
Also, Read our blogs about Supply Chain Management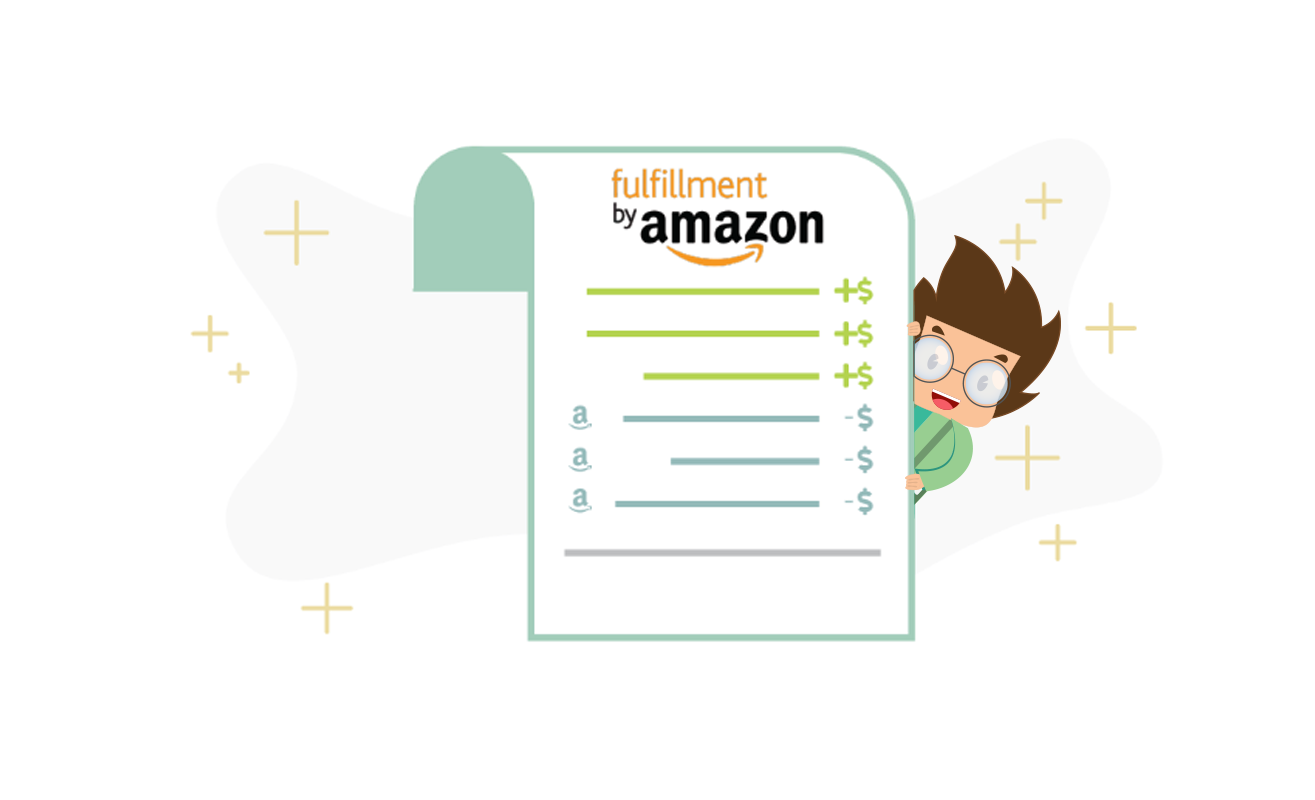 Fulfillment by Amazon (FBA) Fees
 Inventory storage fees
 Long-term storage fees
Fulfillment fees
Unplanned services fees
Removal order fees
Returns processing fees
Inventory storage fees
Based on your daily average inventory volume, expressed in cubic feet, for all items kept in an Amazon fulfillment center.
Long-term storage fees
assessed each month for all things that have been kept in a fulfillment facility for more than a year. You can keep your product in good condition and avoid paying long-term storage fees.
Fulfillment fees
Your order selection, packing, shipping, handling, customer support, and product returns are all priced per item. You can examine your fees and estimate them using the FBA revenue calculator.
Unplanned services fees
incurred when goods are delivered to a fulfillment location without being properly prepared or labeled, necessitating unanticipated services.
Removal order fees
For a price per item, you can pay Amazon to return or get rid of your inventory in a fulfillment center.
Returns processing fees
when Amazon offers a consumer free return shipping, a fee is added to the order.
FAQ
Does Fulfilled by Amazon Mean Legit?
When a product is shipped from and sold by Amazon.com, it is presumed to be authentic. This approach is still your best bet even if it's not fully impervious to fakes since they can get mixed in with the actual stock.
Can you make money fulfilled by Amazon?
Selling on Amazon can give you the chance to make money, whether you're seeking a full-time job or a side business. Although starting an Amazon store could seem challenging, it might be simpler than you think. This is mostly because Amazon FBA simplifies the selling procedure.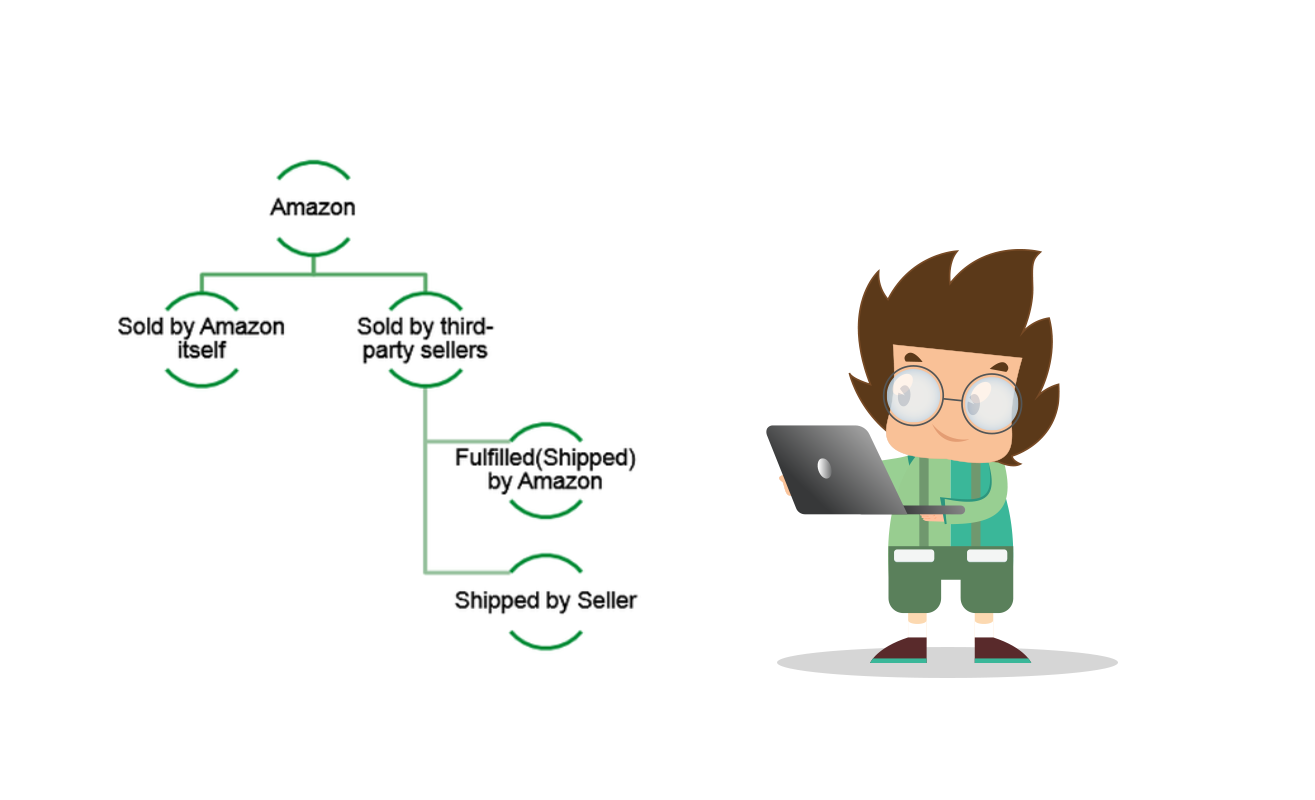 What is the difference between being fulfilled by Amazon and being sold by Amazon?
In simple terms, the item you purchase on Amazon can either be sold by Amazon directly or by any number of third-party retailers. To help you better grasp the Amazon marketplace, I put together a brief chart.
In essence, fulfilled by Amazon means that even though the item is sold by a third-party vendor, Amazon will package, wrap, and ship it. Amazon charges sellers a fee to manage their shipments.
In Conclusion
Fulfill by Amazon offers enormous benefits that far outweigh any expenditures your business may suffer. However, you need to utilize every feature offered by the service in order to make it worthwhile. FBA is a wonderful service that will be difficult to surpass when you factor in the time and money you will save by offering cheap shipping, multi-channel sales support, return logistics, and customer support.
Check The Perks of New G Solution integration with Amazon FBA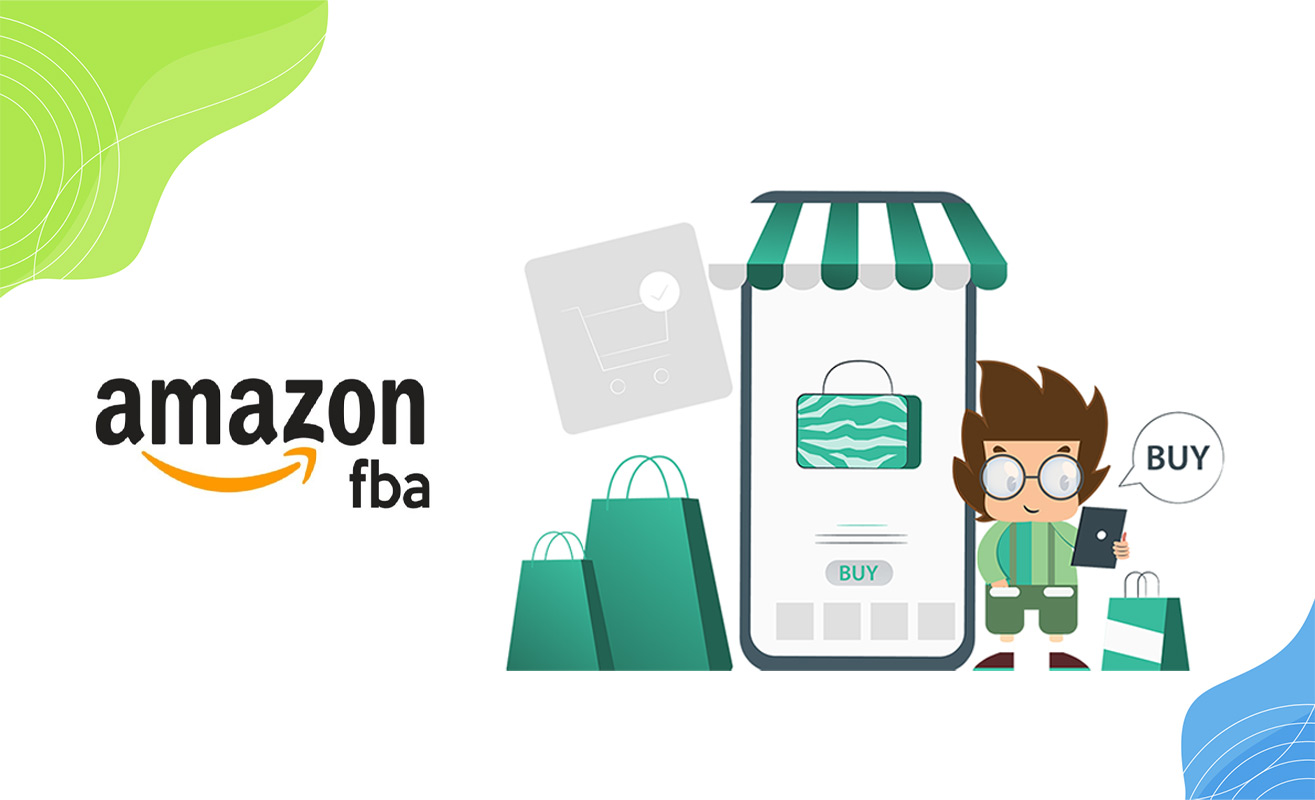 New G Solution integration with Amazon FBA
Leverage Amazon FBA's power to expand your business. You only need to create your product listings thanks to our integration with the Fulfillment by Amazon (FBA) program; Amazon will take care of handling orders, packaging, shipping, and other tasks. Contact us
Try New G Solutions Commerce for yourself completely free for 14 days