Social Commerce: Definition and Everything to Know

LAST UPDATE: OCT 3, 2022

13 minutes reading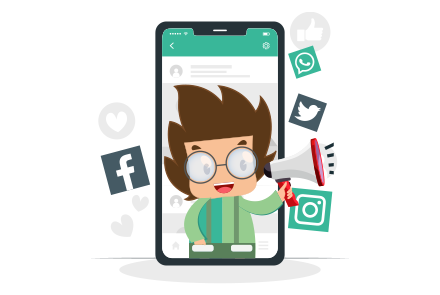 Online Retail Is Becoming More Social!
Platforms are starting to adopt social commerce features, opening up new possibilities for both large and small brands.
Brick-and-mortar companies were severely hampered by the COVID-19 outbreak. Now executives are all in on digital transformation.
How can you strategically seize this brand-new business opportunity? In this blog, we go into great length about social commerce, explaining what it is, how it operates, and most importantly, how it may benefit your company.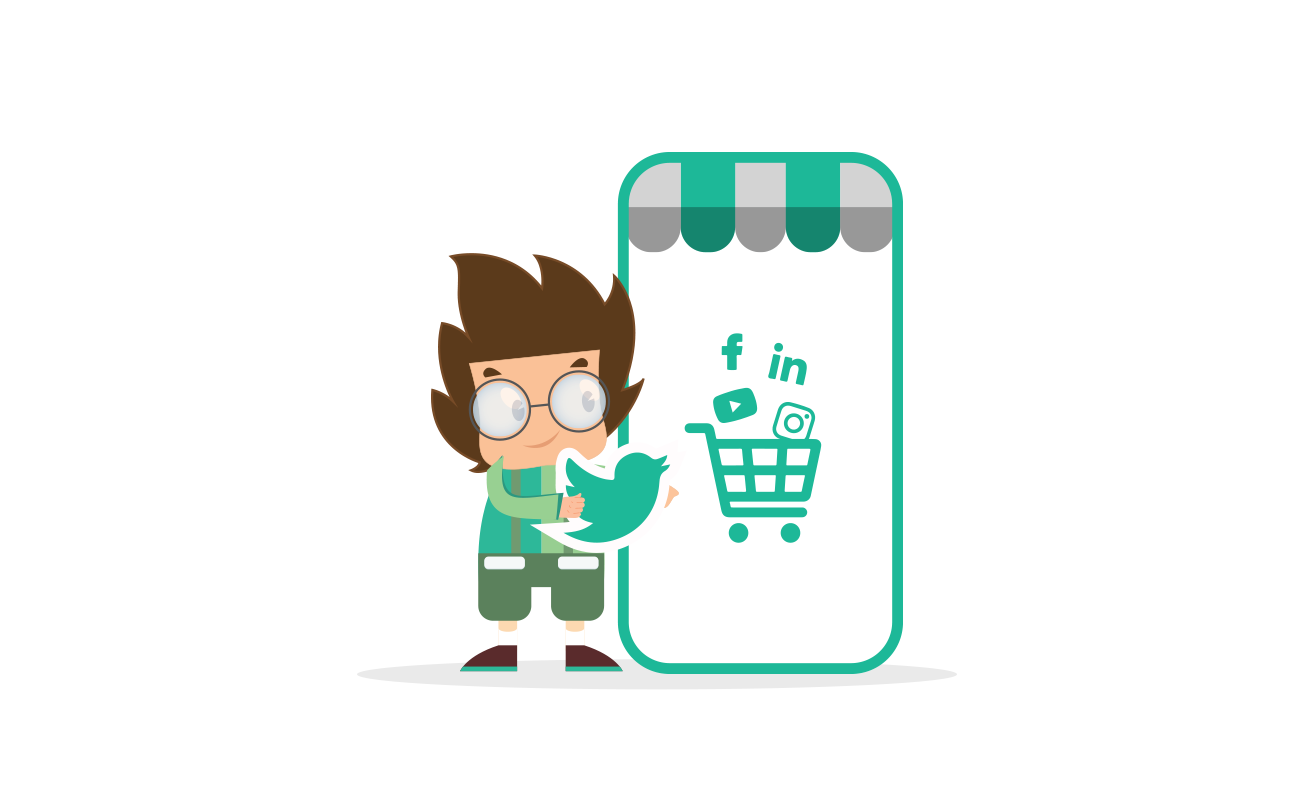 What is Social Commerce?
Social commerce is the act of directly exchanging products and services on a social media network. This strategy encourages consumers to finish the entire purchasing process without leaving their favorite apps, expanding social media's traditional role in the discovery process.
According to the State of Social Media Investment Report, executives unanimously concur that social commerce is generating a growing amount of their company's marketing-driven income.
Within the next three years, about 8 out of 10 business owners anticipate selling their goods or services on social media.
Facebook, Instagram, and Pinterest all introduced updated social commerce features in 2020 to assist retailers with streamlining online purchasing experiences while the epidemic was underway. New digital stores are created by these features, which can be found naturally or promoted through paid advertising
Social Commerce vs. eCommerce
Social commerce is NOT the same as eCommerce, even though social media platforms might help your eCommerce, the purchasing process takes place on a website or branded app. On the other side, social commerce takes place entirely within the social media platform, from the product search to the payment process.
Social media marketing and eCommerce can be combined to provide a frictionless shopping experience, which is how you can conceive of social commerce.
Even though social commerce is not e-commerce, it is nonetheless crucial to understand its place in the larger eCommerce ecosystem, especially in terms of how it improves exposure and enhances sales.
Let's explore the various ways social commerce might fuel your eCommerce business to clarify that position.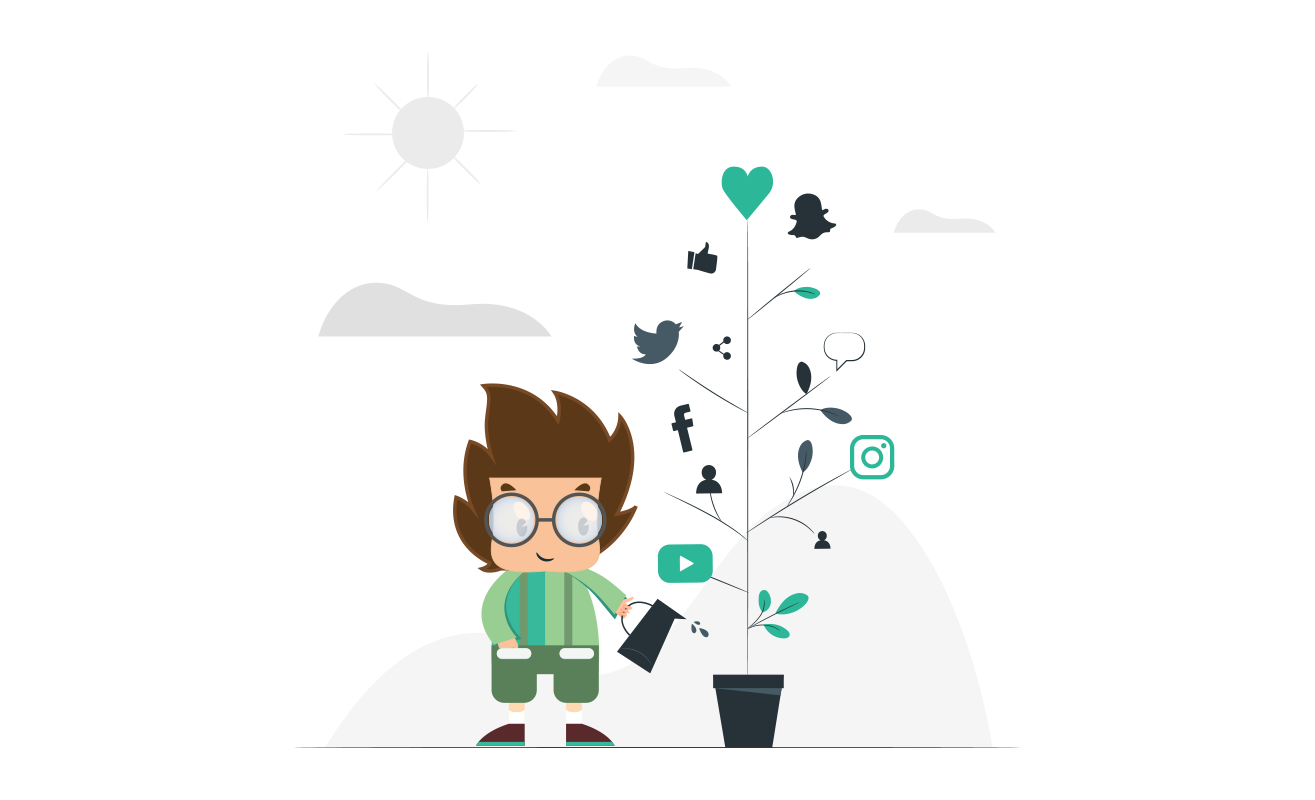 Benefits of Social Commerce
So, why all the fuss over social commerce? The following are a few of the main advantages of the expanding marketing channel
1. Seamless Shopping Experience Via Social Commerce
You can't sell effectively if you have your customers jump through a lot of hoops. Consumers are slothful. The likelihood is that if you let them wander off, they won't come back.
This frequently occurs with social media platforms. Asking customers to visit your online business while they are reading through their social media feeds is the last thing you want to do to get their attention. Even if they are interested in what you have to offer, they will rather scroll on Facebook or Instagram than leave to look at your offerings.
Social commerce is different because it feels more like a natural extension of social media. Customers are more likely to look out for what you have to offer and buy it if you present your products in a way that reduces friction in the purchasing experience.
2. Reach Out to Your Target Market
Let's be honest, people don't use social media to shop for the newest designer summer watches or the hottest sneakers in town. They visit there to catch up with friends, learn about the newest information, and find inspiration.
They are there to learn about new brands, of course, but that is not their priority. However, since internet shopping has become so commonplace, consumers won't mind learning about new products as long as it doesn't significantly disrupt their experience.
Customers must be shown relevant offerings at the appropriate time if you want to disrupt them in the proper way. Social media platforms have been curial in promoting brand product discovery because of their deep targeting algorithms.
3. Make Shopping Experiences That Are Individualized
Customers anticipate individualized interactions from brands. Your consumers won't give you the time of day if you don't make them feel valued and special.
One of the best marketing platforms for developing individualized experiences is social commerce. Almost half of businesses (49%) claim that social commerce helps them provide customized client experiences based on social engagement and purchase habits.
Social commerce offers potential for personalization since it provides content based on customers needs and preferences, which are gathered from previous interactions within the platform. A brand is more likely to make a sale if they display "shoppable advertising" that is pertinent to the user's interests as they browse through their feed.
4. Social Support
We frequently turn to others for indications on how to behave, and this is true of our purchasing behavior as well. This is a social proof phenomenon. And on social media, it stands out even more.
After all, we are more inclined to check out a product when a buddy suggests it to us on Instagram.
The wonderful thing about social commerce is that it offers lots of chances for marketers to use social evidence. For starters, social media platforms are designed so that users may view the social interactions with their friends, including those involving brands.
 The Best Social Commerce Platforms
4 major social commerce app sites presently offer native features for social commerce. More social media networks may develop online stores with Buy buttons as social commerce's acceptance and revenue continue to rise.
Facebook
Just behind Google and YouTube, Facebook is the third most visited website in the world with 1.79 billion daily visitors.
Imagine if you could make the most of that reach by emphasizing your items while interacting with your audience.
The best course of action is to create a Facebook shop. It enables you to create a native, editable shop for your brand on Facebook and Instagram as a start.
The Following Functionalities Are Available in Facebook Shops:
To your product catalog, you can add as many products as you like.
Make your product inventory unique.
particular goods or collections to highlight
Make changes to fonts, pictures, colors, layouts, etc.
Engage with clients
import merchandise from your online store
Repurpose your most well-liked live content into posts for your shoppable feed.
You can access your Facebook Shop from a variety of places after it is set up, including your Facebook page, Instagram page, shoppable posts, and stories. Practical, huh?
Customers can choose between using the platform's built-in checkout option or being forwarded to your e-commerce website when making a purchase.
Instagram
It only makes sense for marketers to leverage Instagram in their social commerce campaigns given that 50% of consumers use the network to find new products.
Instagram is the best visual tool for showcasing your company's identity. If you can create eye-catching images to go along with your visual content, such as photos and videos, you will have an advantage over the competition.
You're in a fantastic position to convert that engagement into action with Instagram Shopping. By sending your audience to your product pages with only one click, the platform not only raises the visibility of your products on Instagram but also boosts sales.
You must create an Instagram Business account linked to a Facebook Page to enable Instagram Shopping.
TikTok
You've probably heard the expression "I saw it on TikTok so I bought it" several times. It makes sense that TikTok users are 1.7 times more likely to purchase after discovering a product on the app.
TikTok is rapidly advancing in the field of social commerce. By introducing TikTok Shopping in August 2021, which provides organic product discovery and in-app shopping to TikTok, TikTok increased the scope of its cooperation with multiple third parties. Those businesses with a TikTok Business account are qualified for this functionality. Working with one of TikTok's third-party partners will allow you to smoothly link your product inventory to the service.
Pinterest
Pinterest is becoming a significant social commerce platform. It's not at all surprising given how many firms use Pinterest to carry out niche market-specific tailored campaigns. Additionally, given that Pinterest users utilize the site to find new products, smaller, independent firms are more likely to benefit from using it. In actuality, 97% of Pinterest searches are branded.
The high buying intent of Pinterest's users is what makes the platform more effective for social commerce. Did you know that 93% of Pinterest users research products?
The combination of Pinterest for Business and social commerce success is what you need. When you're ready, you can create Product Pins and set up a Pinterest Shop to display your products and allow customers to browse and purchase them without leaving the platform.
Grow Your Social Commerce with These Tips and Tools
Your store is ready. You're eager to sell and motivated. Here are some essential tips and tools to make the most of this innovative digital retail environment.
Tips:
Use An AI Chatbot To Streamline Sales and Customer Support
A prompt and competent response to a customer's query can be the difference between a sale and an abandoned shopping cart. With the right tool, you can automate customer service and make sure that your customer service is taken care of (even when your team is not online)
Strategic Listening
You are near your audience. Make the most of it.
Keep a constant eye on the feedback and shares on your shop, and when necessary, respond or provide customer assistance.
Setting up social media monitoring on all platforms can be a terrific way to discover comments or business news outside of your immediate circle.
Boost Reviews
A review, according to 93% of internet customers, can influence or deter their choice. Get your customer to assist you to spread the news if you have a product they are delighted with
Collecting social proof is essential to establishing a good image online, whether it be through automatic follow-up emails asking for reviews after a product has been delivered or incentives like contests to persuade past clients to weigh on and share their experiences.
Once you have received some favorable feedback, creatively promote it on your social media pages by publishing user-generated material, inviting satisfied clients to appear in a live video, or just compiling a carousel of supportive remarks. There are other approaches to take that won't come across as boastful.
Set Your Product Prices to Move
Clothing, dog toys, and risqué pottery are just a few examples of the many products that can thrive in social commerce, but luxury goods rarely do.
Consumers are less likely to go out on something with a higher price point because of the danger involved in making an online purchase.
Target Your Reach
Take the advantage of the fantastic data that is readily available to you on social media to put your shop or products in front of the right customers.
Tools:
1- Heyday
Use a tool like Heyday to interact with your customers on their preferred platforms and convert customer service conversations into sales.
Heyday is an AI chatbot for merchants that connects your social media accounts and online store. Up to 80% of your customer support discussions can now be automated. The chatbot responds in real-time to questions from customers who contact you on social media about your inventory or order monitoring (and passes more complex inquiries over to your support team).
2- Taggshop
Your best option for converting your social media content into shoppable content galleries is to use Taggshop, the most well-liked and effective social commerce application.
You may make and publish shoppable social commerce galleries with Taggshop on your website, in emails, in stores, in social advertisements, and on social media.
Here are a few features of Taggshop that can assist you in growing sales, trust, and revenue while setting an example for social commerce:
Utilize social media to gather and curate user-generated content.
Organize the social media content for your business across more than 10 channels.
Unlimited products can be added to the collected social postings.
Create and modify your social galleries that can be purchased.
Get ownership of your social media. Direct user-generated content
Continuous publication on website CMSs such as Shopify, HTML, and many more
3- Facebook shop
An online store that works on both Facebook and Instagram can be created for clients using the social commerce software Facebook Shop.
You can create a Facebook store quickly and for free. Businesses can choose the products they want to highlight on Facebook from their inventory. After that, they can alter the shop's appearance and atmosphere.
They can develop a cover graphic showcasing their brand using accent colors.
As a result, this will assist small and large dealers in moving their operations online. They can readily connect with the clients whenever and wherever it is advantageous for them.
4- Shoppable Instagram
You can include product tags in your posts on Instagram. Instagram made it possible for companies and brands to sell goods directly through the Shoppable Instagram feed of their respective brands.
Here, they have the option to make their posts shoppable. Brands can add "Checkout links" and tag products to the photographs in their articles.
However, a Facebook page must be linked to a business page and a product catalog.
You will have the chance to add 5 item labels to each shopping post if you fulfill all the requirements and your application is approved.
Successful Social Commerce Examples, That Inspire You and Learn From
1. The Tiny Tassel
The Tiny Tassel is a handcrafted jewelry company that uses Facebook Shop features to build detailed, Facebook-native product pages. Each listing includes comprehensive product descriptions, choices for customization, and shipping details.
2. Patagonia
You can create Pinterest boards that serve as tools for your audience to navigate between products. Consider Patagonia's Pinterest layout: their Product Pin boards replicate their website navigation, providing a comfortable experience for repeat visitors and new potential buyers who click through to the company's main website.
3. Target
Setting up a catalog can take a while. if Facebook isn't a partner with your e-commerce platform. Target concentrates on things that fit with its Instagram content strategy rather than listing all of its products. For its loyal Instagram following, this improves the browsing experience.
How Inventory Management Helps You Leverage Social Commerce
It's crucial to keep in mind that setting up social commerce involves more than simply the social platform. Your back end must be in order as well, otherwise, your brand-new sales may result in more confusion than joy.
Lack of platform integration is one of the most frequent issues faced by new omnichannel vendors. In other words, the inventory management system, eCommerce platform, brick-and-mortar businesses, and social commerce platform are all isolated and unable to communicate with one another. This may result in stockouts and fake sales when you are marketing obsolete goods or failing to keep track of transactions that ought to have been completed already.
Also read from our past blog about: Inventory Turnover Ratio, Explained with Examples
The Future of Social Commerce
Social media usage will continue to expand, according to experts. As a result, social commerce will profit.
Brands are in a unique position to see how their consumers' behaviors alter as changes take place when they use social media platforms as a sales channel. Due to their proximity, they can quickly adjust to shifting consumer preferences and boost sales by satisfying demand as it arises.
Get Started with Social Commerce!!
Social commerce is without a doubt a potent technique for turning advertisements into sales nowadays. For your company to survive, this is crucial. Looking ahead, social commerce can accomplish more than just making a single sale today.